Technology has changed and grown tremendously over the past few decades and the restaurant industry has benefited greatly, to say the least. From digital menus and online reservations to online ordering services, the restaurant industry offers an overall experience to its customers. In order to give their customers the best experience and fulfill their ever-evolving requirements, restaurant owners need to speed up their processes while managing their business operations. Enter a comprehensive all-in-one restaurant management software that can accommodate these requests, making every process simple, faster and organized.
What is a Restaurant Management System?
A restaurant management system (RMS) is a restaurant point of sale application which is designed specifically for the food service industry. This system helps managers keep a record of transactions and manage inventory. It helps handle vital transactions and supports other functions when running a restaurant like marketing, online ordering, loyalty programs and more.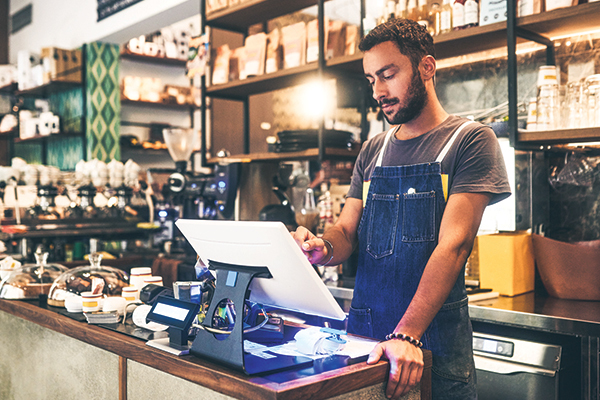 Benefits of an all-in-one Restaurant Management System
With an RMS, you can track your cash flows, monitor inventory, and manage employees. This system helps organize the workload on a day-to-day basis. Here are some benefits of having an all-in-one RMS:
Streamlined Business Operations – When working with a POS and various other industry tools, integrating them is key to gaining full access and control of all operations within the company. This will help increase efficiency and, with all the tools working together, the business will get more informed reporting which can help make data-driven business decisions.
More Sales and More Revenue – Having an all-in-one restaurant management system allows businesses to increase their opportunity to gain more revenue. How? Restaurants can accept and process payments for takeout and delivery orders directly through their websites. With RMS, orders can flow directly from websites to the business's POS. This will allow managers to reduce the risk of errors, save time and money and lower the number of tablets needed. As restaurants can take orders and process payments online, they allow customers the option to buy gift cards while sending them marketing discounts and offers. As a result, restaurant sales will increase, and income will come from different sources.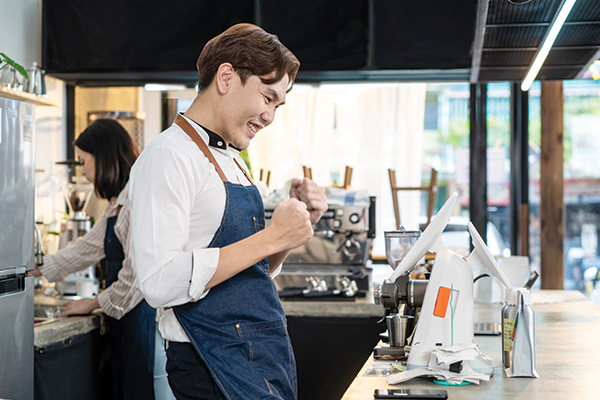 Enhanced Customer Experience – With the RMS, restaurant owners can allow their guests to book tables directly on their website and save them the hassle of calling the restaurant. Not just that, RMS can help make customers' dining experiences memorable too. As orders go through the RMS, the kitchen is working to produce the right order at the right time ensuring order accuracy and lower wait times. More guests can be served in more ways with scheduled pickups and delivery.
Loyalty- Offering exclusive offers to repeat customers and rewarding them for their loyalty is a great way of retaining them. Within the RMS, restaurants can incorporate a loyalty program which can help capture guest details like birthdays, items purchased and visit history. This information can come in handy to enhance overall guest experience. In short, this system will capture and store all customer data and can be used as a customer relationship management tool.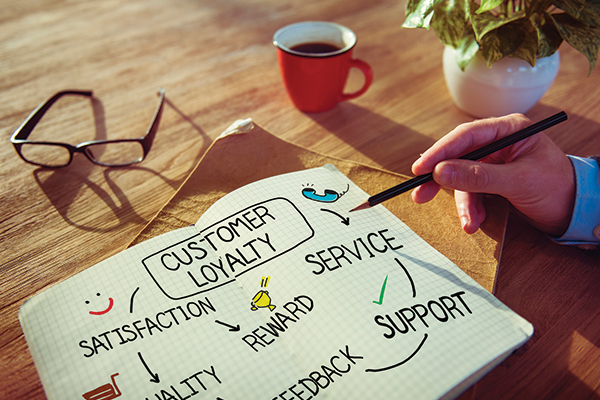 Time and Money Savings – With the RMS, restaurants can save costs and improve internal communication. It can help reduce food waste and restaurants can spend less on ingredients. The communication between the front-end and back-end teams will be improved to get the right orders sent to the kitchen every time and less time and money will be exhausted to fix mistakes.
Conclusion:
The restaurant industry has seen how, by using the latest technologies, they can accomplish more at a faster rate. Restauranteurs now can complete multiple tasks by using just one tool which encompasses all.
If you're looking for an RMS solution to improve the operations of your restaurant, we've got you. Click here to find out more about how Moneris solutions can help serve you and your customers even better.