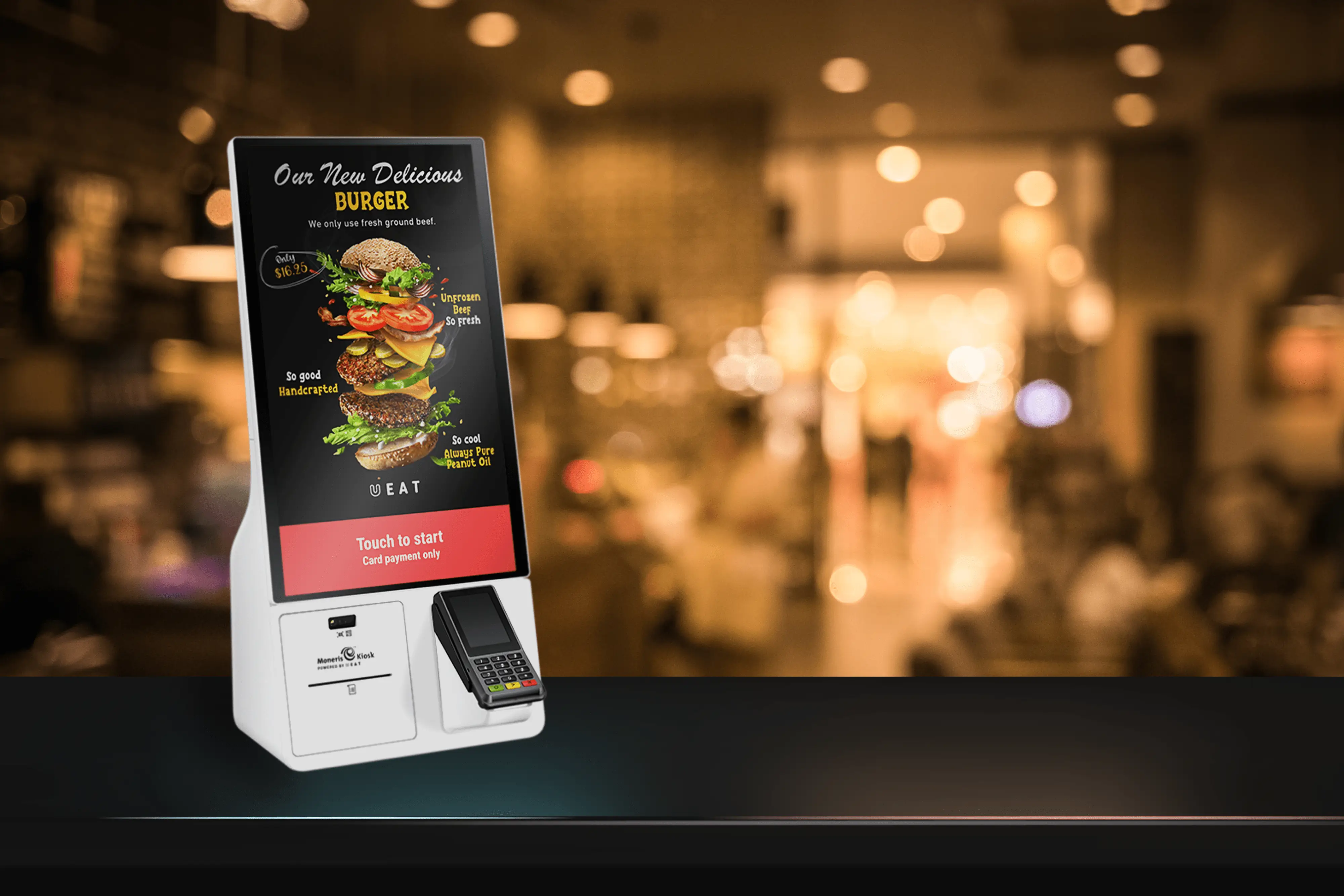 Fast-track your orders and free up your staff with a self-ordering kiosk.
Moneris® Kiosk powered by UEAT®* can help you increase your speed and efficiency with self-ordering kiosk technology.
Rethink order taking with the Moneris Kiosk powered by UEAT
Self-ordering kiosks can keep lines short and orders moving, helping manage your costs with $0 down rental options.
Introducing Moneris Kiosk powered by UEAT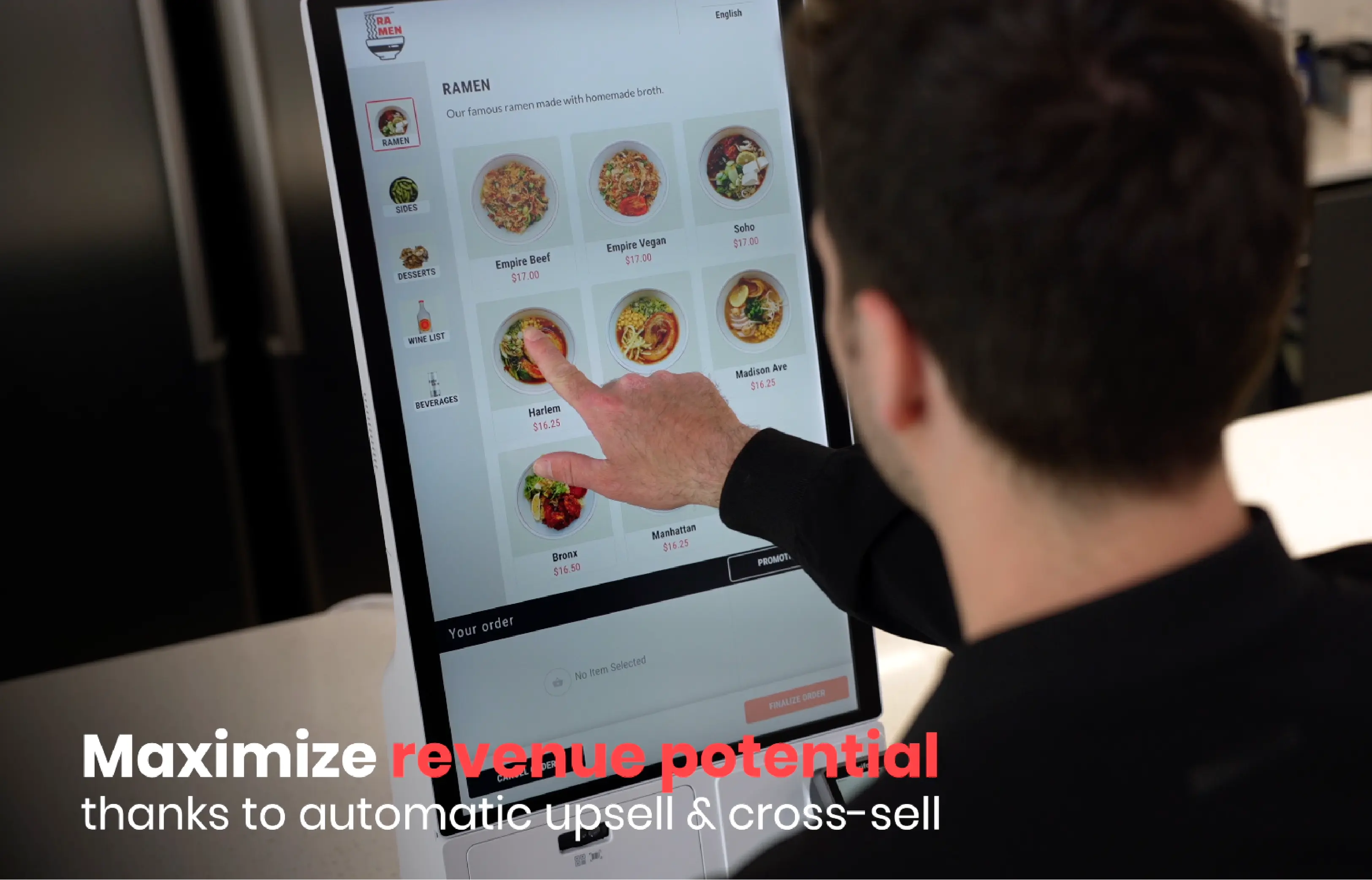 Ready to get started?
Make orders easy with the Moneris Kiosk powered by UEAT.
Talk to an expert today.
Get a quote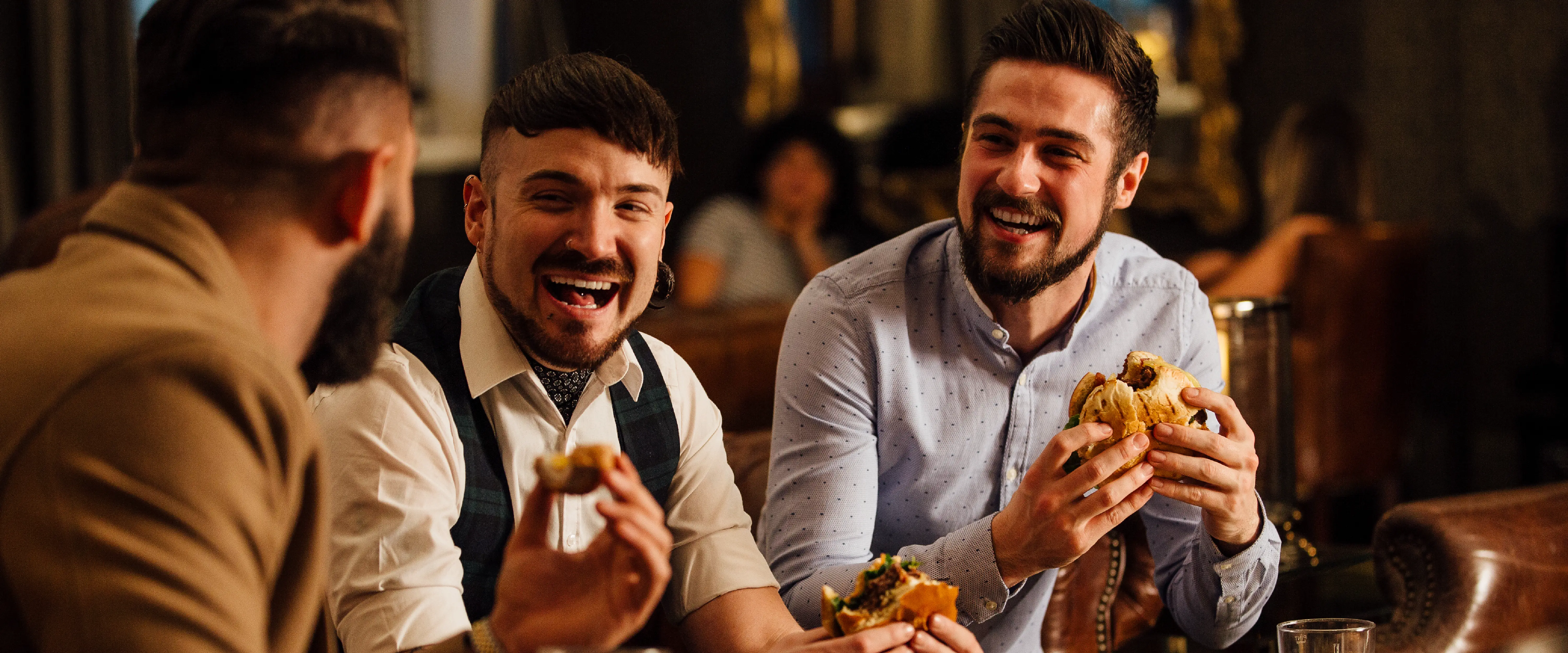 Why is a kiosk right for your restaurant?
Say goodbye to long lines and hello to increased efficiency. There are plenty of reasons to make Moneris Kiosk powered by UEAT the newest member of your team.
Improve speed
Collect orders quickly and accurately so your staff can focus on getting orders out.
Help increase ticket size
Let your customers add a drink or a side in a simple tap with automatic upselling.
Change it up
Make changes to your menu quickly and easily with remote updates and centralized menu management.
Get support
Experience simple installation and fast menu setup, followed by 24/7 support from our experts.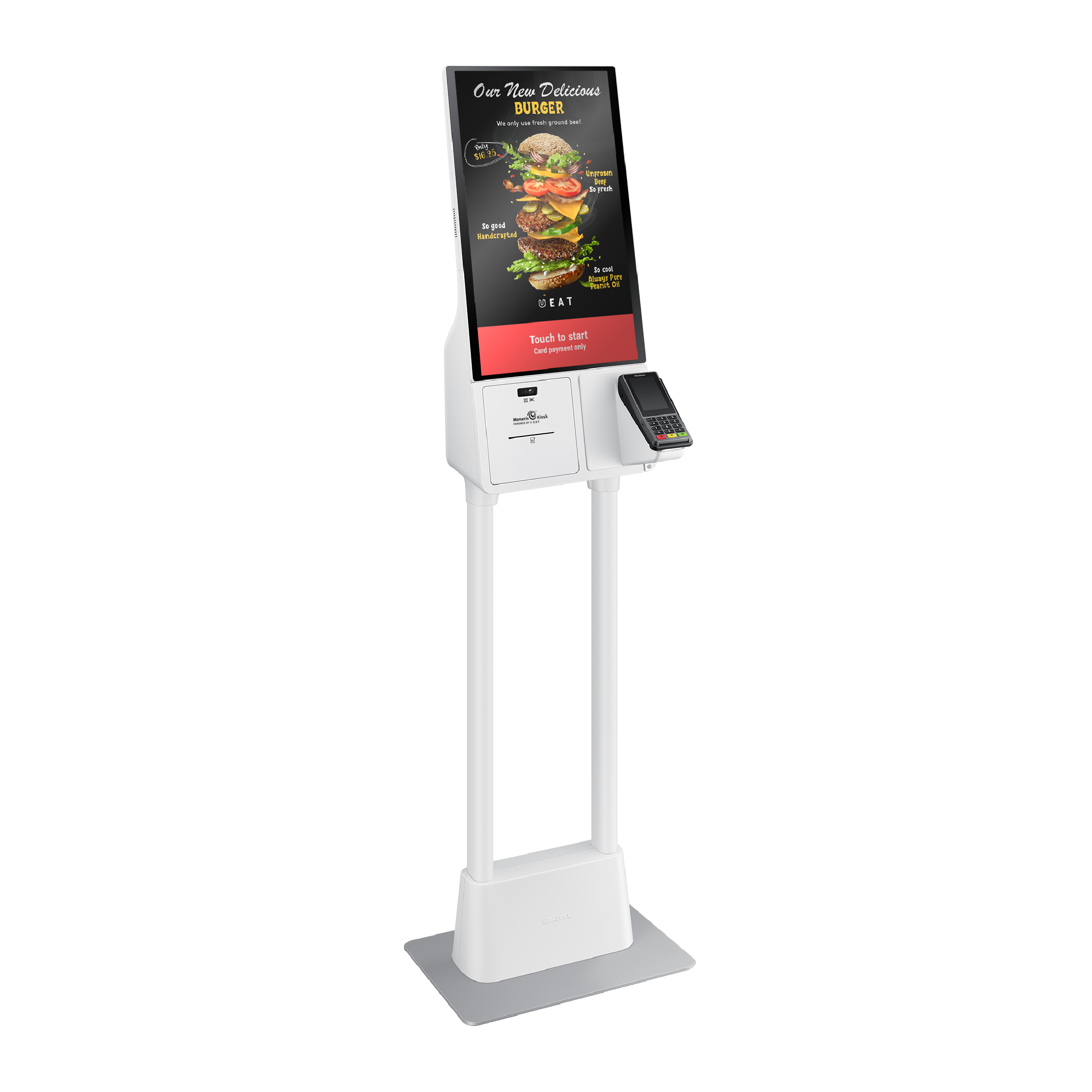 Moneris Kiosk powered by UEAT
Explore best-in-class reliability wrapped in a modern design to make self-ordering a reality for your restaurant.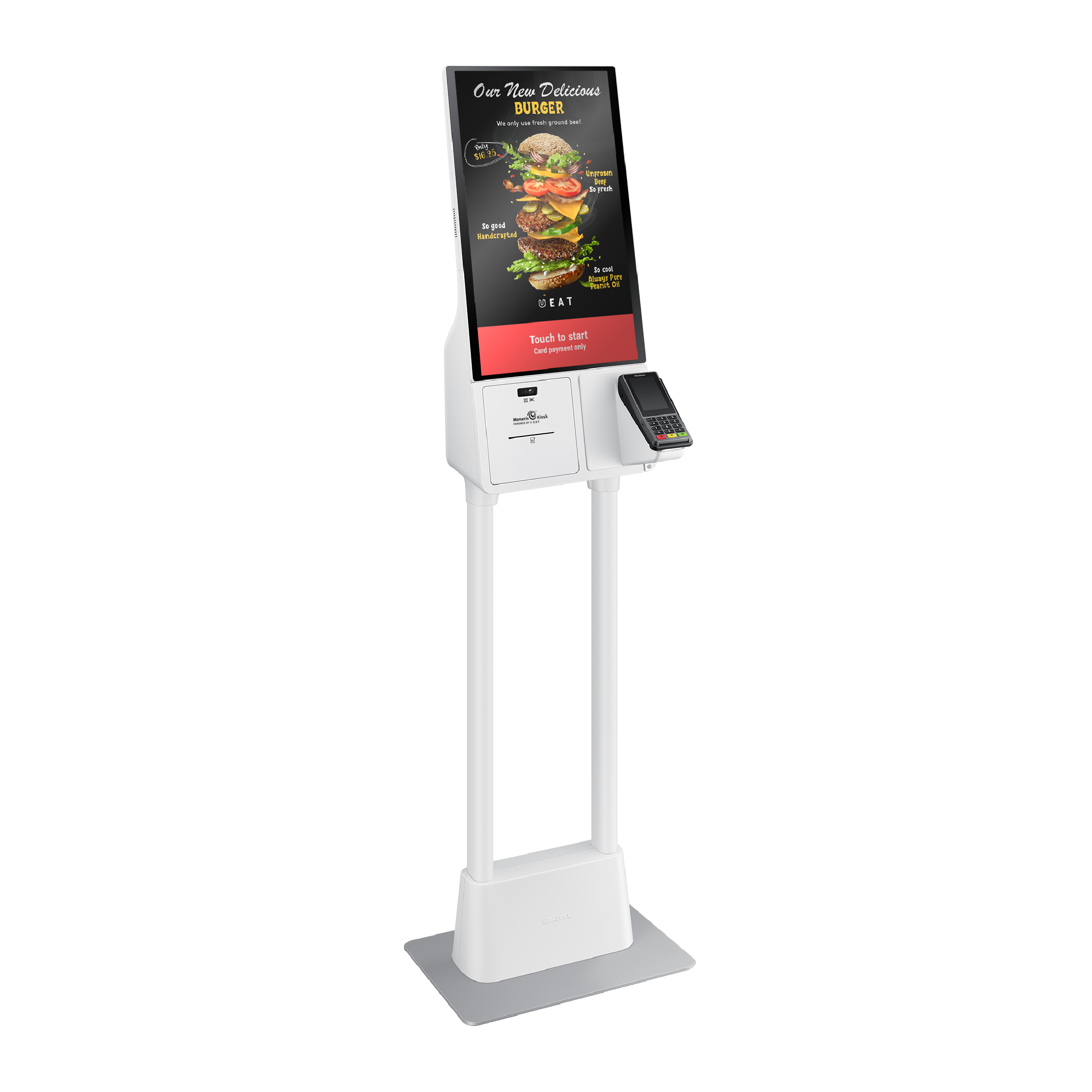 Present your menu on a 24-inch, 10-point multi-touch screen so your customers can explore your options and check out with ease.

We've got connections. Ethernet, Wi-Fi, and 4G options, mean a kiosk can be a reality for you, no matter how you choose to connect.

The more the merrier. Merchants that rent 10 or more kiosks can enjoy remote monitoring that allows you to detect device issues and customize settings from one place.

We're in this together. After we complete your initial hardware setup, we've still got your back with 24/7 support whenever you need it.
Samsung kiosk installation types
Explore three installation options:
Floor standing
Wall-mounted
Countertop
Request a quote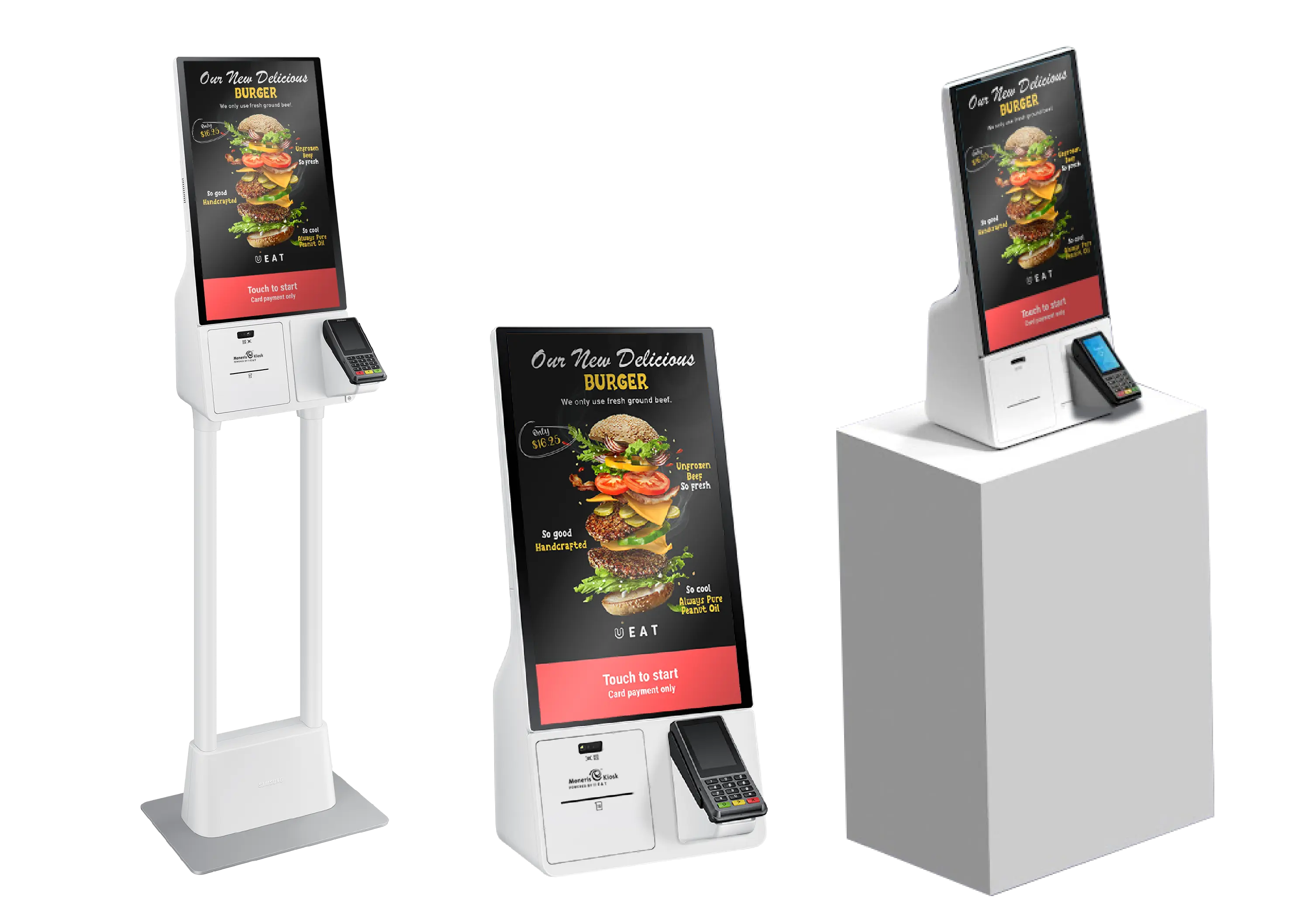 Frequently asked questions
Moneris Kiosk, powered by UEAT offers fast and efficient payment processing, helping to reduce ordering wait times for customers. It can also help reduce the workload on your staff, allowing them to focus on other more customer-facing tasks.

A self-ordering kiosk can reduce wait times by providing customers with an ordering option that does not require them to interact with an employee, keeping orders moving and customers happy.

Yes. The Kiosk is designed to be user-friendly and includes simple on-screen instructions to help your customers complete their order quickly and accurately.

A kiosk can benefit your restaurant by allowing you to process more transactions in less time. With a self-ordering kiosk, it's easy for customers to add additional items.
*UEAT Technologies Inc. ("UEAT") is a subsidiary of Moneris Solutions Corporation.
**There is a unit minimum of 10 kiosks required for remote kiosk monitoring.
MONERIS and MONERIS & Design are registered trademarks of Moneris Solutions Corporation.
UEAT is a registered trademark of UEAT Technologies Inc.
Samsung is a registered trademark of Samsung Electronics Co., Ltd., used with permission.