Treat your customers to easy online ordering.
With online ordering by UEAT
®
, get up and running fast on a platform that's as simple to use for you, as it is for your customers.
Online ordering that serves you.
Your plate's already full with running your restaurant. So, let online ordering from UEAT help manage the digital demands of your customers. It's fast to setup, consolidates all your delivery requests, and makes ordering easy for your customers in 3 simple steps.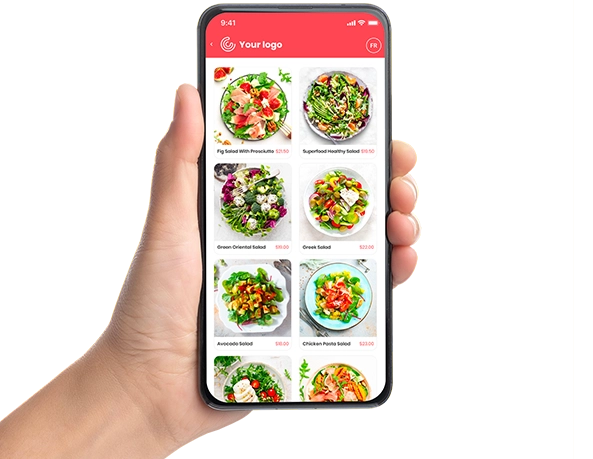 UEAT®
The all-in-one restaurant online ordering platform for takeout, delivery and more.
Product recommended for: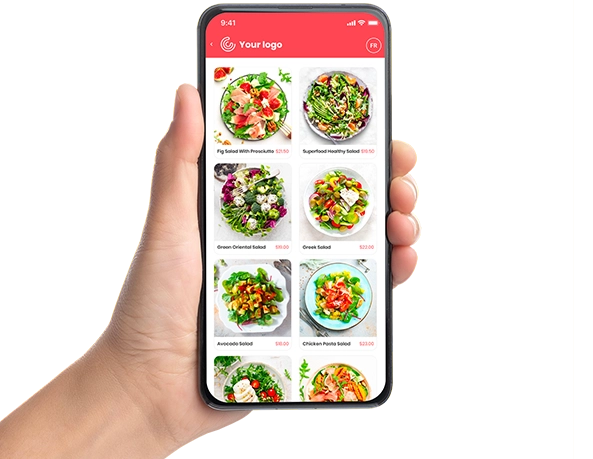 Manage online orders with confidence even with low staff. Centralize all online orders, including those from 3rd party delivery services, in a single interface and send them directly to your POS and kitchen displays. Save time and reduce errors caused by manual entries.

Increase ticket sales through AI-based upsells and drastically improve margins with zero commission.

Benefit from free user acquisition with frictionless online ordering directly from Google search and maps.

Access and use your customer data to personalize your marketing messages and send relevant promotions to different customer segments.

Keep customers coming back to you with an online ordering platform and mobile app tailored to your brand – and no one else's.

Achieve fast results with our turnkey implementation process. Get a dedicated customer success expert and 24/7 support from real people.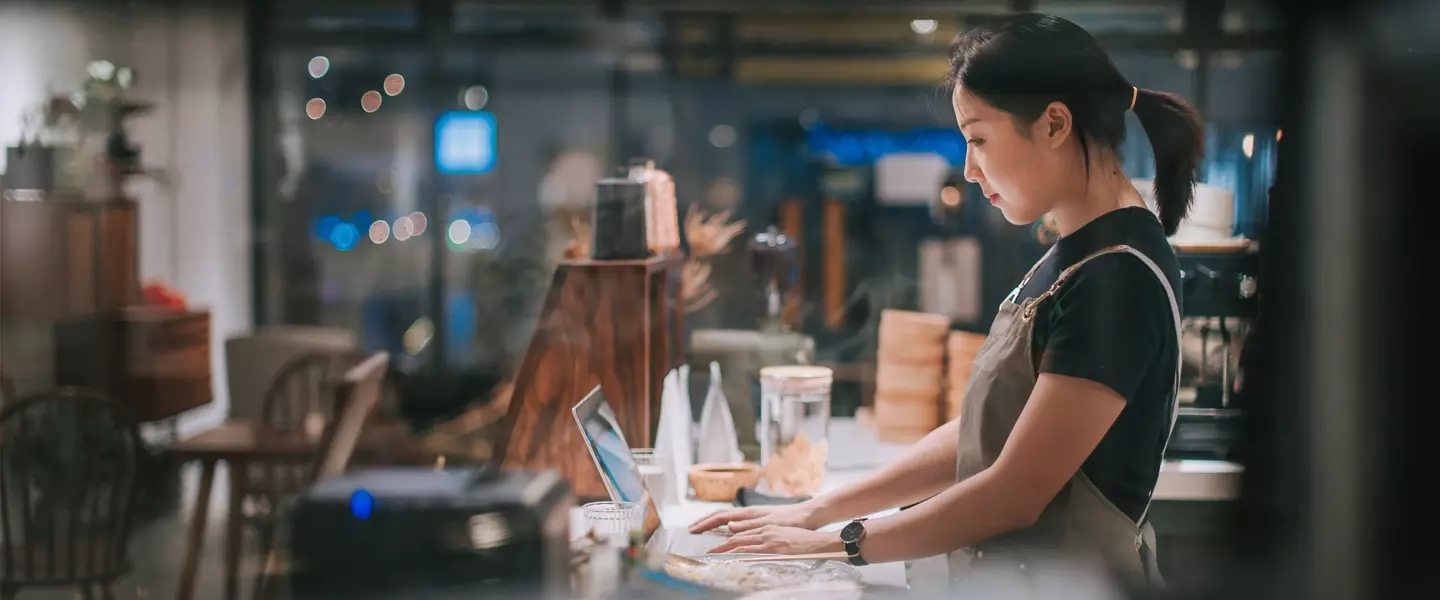 Why is online ordering by UEAT right for your restaurant?
Swiftly start serving.
Start taking online orders right away thanks to a quick setup by our team of experts on your website or app.
Organize your orders.
No more manually managing multiple platforms! Get all your online orders sent to your POS and KDS solutions thanks to the UEAT Hub!
Enjoy first class delivery.
Easily get your food to your customers by integrating with delivery partners like DoorDash™ and other popular third-party fleets.
Optimize your menu.
Deliver updates to all your menus, on all your online ordering platforms, thanks to simplified menu management.
Encourage repeat customers.
Keep your customers coming back by using readily available customer data to offer targeted promotions, loyalty programs and event invites.
Get support 24/7.
Your restaurant never stops running, so keep cooking with help and advice from real people in real time, all day, every day.
Frequently asked questions
Because it recreates the simplicity and speed of ordering in person. First, your customers select whether they want take-out or delivery. Then they pick what they want to eat. And finally they choose how they want to pay. All without going through the hassle of creating an account. It's online food delivery without the headache.

Yes. The UEAT restaurant online ordering system cross-sells and upsells menu items to your customers based on their previous orders, time of day, days of the week, seasons, weather and specific holidays or events. This has been seen to increase average order sizes.

Because your brand – and no one else's – should be on full display whenever your customer wants to order food online from your restaurant's website or mobile app. Plus, being able to capture their names, contact info, and order history makes offering promotions, loyalty programs and event invites a piece of cake!

Moneris online ordering reviews
"Thanks to UEAT, our ticket size has jumped by over 60-70%. And we've been able to reduce incoming calls for takeout orders from 200 to 300 a day...to just 20 a day."

Shraey G.

Owner, Tandoori Flame

"We reached 1 million in sales in less than 3 years. UEAT modernized how people order pizza. Now, it doesn't matter where the online orders are coming from. Whether it's from delivery services or even Google, all the orders are sent to the same printer. UEAT HUB really takes the headache out of receiving and tracking orders."

Simon Verville

Co-founder, Phil & Fred Pizzeria

"Shortly after onboarding with Moneris, we had confidence that our payment provider would be reliable. Every dollar counts with a small business and switching to Moneris was clearly the right choice to prevent us from unnecessarily losing money."

Kathryn McKinney

General Manager at Studio Brewing

"Having the reporting available on all of our devices throughout the restaurant makes it especially convenient for us to quickly gage how the restaurant is performing on any given day."

Rosemary Woods

Co-Founder & Co-Owner, Funky Chow Kitchen
MONERIS and MONERIS & Design are registered trademarks of Moneris Solutions Corporation. UEAT Technologies Inc. ("UEAT") is a subsidiary of Moneris Solutions Corporation. All other marks appearing on this page are the property of their respective owners.