We have some exciting news! Our podcast titled 'Yes, We Are Open' has won an award. The Canadian Podcast Awards has named 'Yes We Are Open' (Season 2) the winner of the Outstanding Business Series.
A big shout-out and congratulations to our spectacular host Al Grego and his team for their hard work and determination in highlighting stories of various businesses across Canada. Over the course of three seasons with eight episodes each, Al has shared journeys of hardships, challenges, and perseverance of different businesses with his listeners.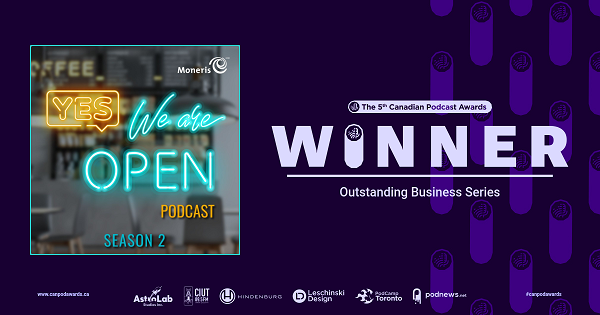 Al launched 'Yes, We Are Open' back in September 2021. He's currently wrapping up Season 3.
Click here to tune into his latest episode.