Welcome to a new blog series focusing on those Moneris Merchants who delight diners from coast to coast. Running a restaurant is no easy task. As an owner, you have to consider so many factors – from staffing to inventory, from overhead to customer service, to the food itself. So, when your restaurant is recognized as one of the best in the country, that's cause for celebration. The Hungerphiles will be sharing the stories and successes of Moneris' restaurant clients, starting in la belle province of Quebec.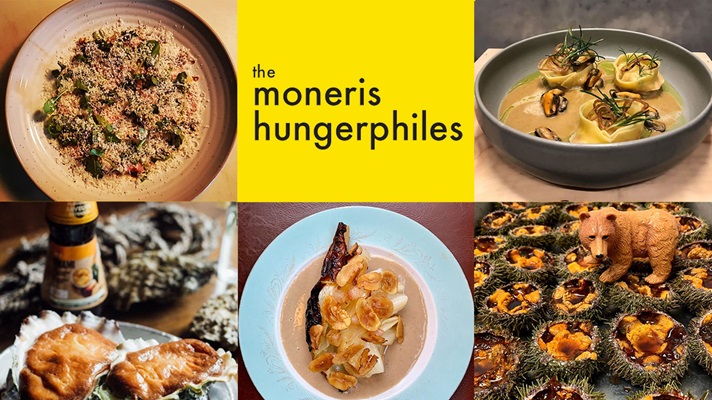 Dave McMillan of the Joe Beef group – which owns and operates acclaimed Montreal restaurants Joe Beef, Vin Papillon, Liverpool House and more – has said, "I believe strongly that most of the best restaurants in North America are here in Quebec."1 While there's obviously a strong French influence to Quebecois cuisine, in the province's most populous city, Montreal, there's an ever-growing diversity of choice that's garnered attention from some of the biggest lists in the country.

What follows are our pick of Moneris Merchants from En Route's Best New Restaurants and Canada's 100 Best Restaurants lists, as well as Quebec's Lauriers (which online food magazine Eater calls "Quebec's James Beard Awards"2). You'll notice a theme about these best restaurants – a dedication to seasonality – that pays dividends and makes you want to return again and again.
Led by chefs Marc-Olivier Frappier and Jessica Noël, and sommelier Vanya Filipovic, Montreal's Vin Mon Lapin serves up an excellent selection of natural wines, available by the glass, in a charmingly cozy space. Part of the internationally renowned Joe Beef group, this popular 30-seater in Little Italy doesn't take reservations, but is well worth the wait. Put yourself in the hands of the knowledgeable and friendly staff to take you through their seasonal small-plate menu. No wonder it was named "Restaurant of the Year" at the 2019 Lauriers.

Don't Miss: the Rose Salad of mixed radicchio, elderberries and shaved foie gras


Chef Olivier Thibault-Allard heads this 20-seat dining spot in the Saint-Saveur neighborhood of Quebec City. Kraken Cru's beachy, blue-walled interior is the perfect setting for their oyster and seafood-focused menu that changes weekly. Their extensive wine list featuring organic, biodynamic & natural wines is carefully curated to pair with the seafood. Because the space is so small, it's manned by one chef and one bartender/host/server and it's first come first served here.

Don't Miss: the rotating selection of Canadian oysters
Chef-Owner Derek Dammann opened Maison Publique in the Plateau neighbourhood in 2012. Serving some very haute dishes in a snug, cozy room, Dammann and his crew bring local Quebec ingredients to an English-style gastropub. The charcuterie is sourced from former Maison Publique Chef de cuisine, Phillip Viens, and the wine list is packed with the best from Canadian vineyards. There's rarely a slow night here, so it's best to make a reservation. Then sit back and enjoy the attention of the warm and friendly staff and some of the heartiest plates in the Plateau. Pro tip: sit at the bar for a full view of the open kitchen.

Don't Miss: Huîtres au four
Paying homage to the history of the province, "from first nations to the present day", Restaurant Légende in Quebec City was one of the earliest restaurants named to the En Route list. The promise of a boreal dining experience starts at your entrance through an indoor "forest" and a meal expressing all the nourishment the northern part of the province provides. From elk to seafood harvested from the St. Lawrence to tarts of regional maple syrup, it's all meant to ensconce you in the delights of the wild. While you can order dishes from the seasonal menu in two sizes à la carte, Légende offers a tasting menu, with or without wine pairing.

Don't Miss: If the snow crab is in season, however it's prepared, get it. Get two.


Merriam-Webster defines "delight" as: a high degree of gratification or pleasure; extreme satisfaction. There's also a sense of gleeful surprise to that word which makes it the perfect one to describe a night at Montreal Plaza. Run by alumni from the legendary Toqué – chefs Charles-Antoine Crête and Cheryl Johnson – the large room is full of whimsical touches like porcelain dolls and teddy bears and banquettes in bright orange. That playfulness is reflected in the menu, but never at the expense of flavor. Nestled in the Plaza St-Hubert in Little Italy, reservations are definitely recommended at this 70-seat hotspot.


This is just a tiny sampling of the countless excellent places to eat in the province of Quebec, so get out there and explore. Bon appetit!
---
1 AFAR - https://www.afar.com/magazine/montreals-food-scene-is-better-than-your-citys
2 Eater Montreal - https://montreal.eater.com/2019/3/26/18281473/prix-lauriers-2019-finalists-quebec-culinary-awards