Digital wallets are becoming increasingly popular as a payment option, providing customers with a seamless and convenient payment experience. Moneris, Canada's number one payment processing company, offers a diverse collection of payment solutions to help businesses of all sizes across the country accept digital payments on and offline. Moneris has been serving Canadian businesses for over 20 years and supports more than 325,000 merchant locations across the country.
Let's take a look at how Moneris' digital wallet POS solutions can help you maximize your business's efficiency and improve the payment experience for your customers.
Benefits of Digital Wallet POS
Digital wallet POS solutions have a range of benefits for both customers and businesses. Customers appreciate the convenience and security of using the digital wallets they've come to know and love, such as Google Pay and Apple Pay, while businesses benefit from increased efficiency and reduced risk of fraud. Payments made with a digital wallet can improve cash flow by providing a more convenient payment option for your customers.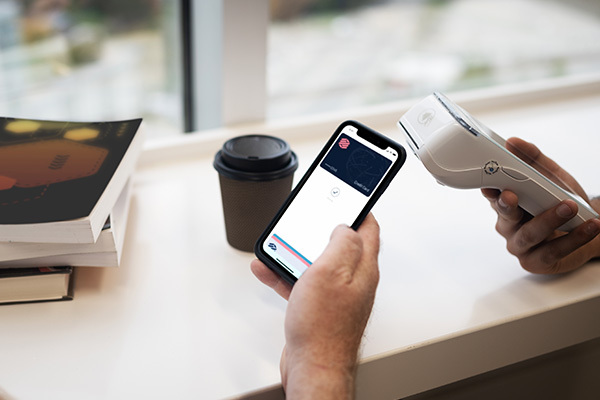 Moneris Digital Wallet POS Solution
Moneris offers a range of digital wallet POS solutions to help your business accept digital payments. Our fastest, sleekest POS solutions are Moneris Go and Moneris Go Plus. Moneris Go Plus is equipped for a minimal setup time, features a 6-inch LED touchscreen, all-day battery life, and dual cameras. It includes enhanced security features to reduce card fraud and can easily connect to wireless 4G and Wi-Fi. Moneris also provides 24/7 support and on-site field services to make sure your business feels supported at all times.
Moneris' Digital Wallet POS Solution Addresses Pain Points
The thought of accepting payment from digital wallets may be frightening to some business owners. The movement from cash to credit, and now credit to digital wallets, has happened rapidly, forcing new POS technologies on business owners no sooner than they've adjusted to the previous iteration. Coupled with concerns over fraudulent payments, resistance to the future is normal.
Despite these fears, however, most fearful to business owners today is failing to keep up with consumer expectations – the desire for speed and convenience is at an all-time high, and mobile devices are now so vital to our daily lives that it only makes sense people should want to use them as wallets too, preserving their own sense of security in the process.
Moneris understands these concerns, and is committed to being one step ahead of your concerns, so you don't have to worry anymore. Moneris' digital wallets not only bridge the online/offline shopping experience and enable quick customer checkouts, but are built from the ground up with your security in mind, requiring that every transaction require biometric or passcode authentication.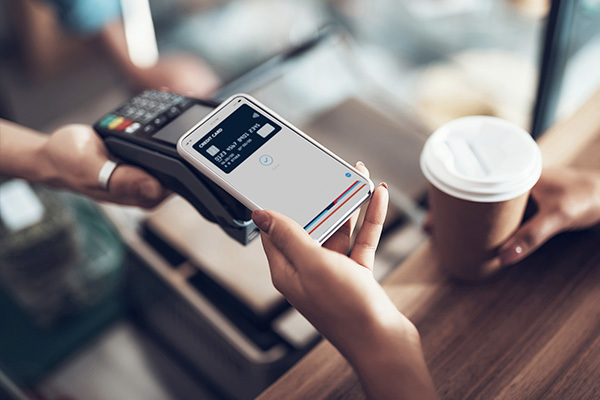 Getting Started with Moneris' Digital Wallet POS Solution
Getting started with Moneris' digital wallet POS solution is easy. Canadian businesses are encouraged to visit the Moneris website and submit a brief contact form, after which a representative will be in touch to help personally with the setup process. Moneris provides comprehensive training and resources to help businesses get up and running with their POS solutions. At Moneris we're happy to provide 24/7 live customer support. We're always available to provide assistance.
Conclusion
Digital wallets are an increasingly popular payment option, and Moneris' digital wallet POS solutions can help businesses maximize efficiency and improve the payment experience for customers. Moneris offers a range of scalable POS systems designed to be reliable and secure for Canadian retailers. Our digital wallet POS solutions address pain points associated with point of sale systems and payment processing, and we provide access to the exclusive Moneris Go Marketplace, which offers a range of tools to help businesses see new opportunities. By partnering with Moneris, businesses can build better for their owners and their communities.
Moneris: Discover digital wallet POS solutions that grow with your business
At Moneris we understand that as a business owner, it is important for you to be able to focus on running your operations as smoothly as possible.
Our integrated tools are designed to help you increase your income and achieve success. We believe that you deserve products that are always connected and consistently perform at a high level, just like your business.
Get started with Moneris today