Moms: the "do-it-alls". They're the multiple hat-wearers, our loudest cheerleaders, and our toughest fighters. Also, the most exhausted. There is no doubt that moms (no matter who they are – a role-model, a dog mom, the dad who takes it all on) are special every day. But there is only one day of the year dedicated to these super-stars, which is probably why it's so lucrative: Canadians intend to spend $2 billion celebrating Mother's Day[1] on May 9th.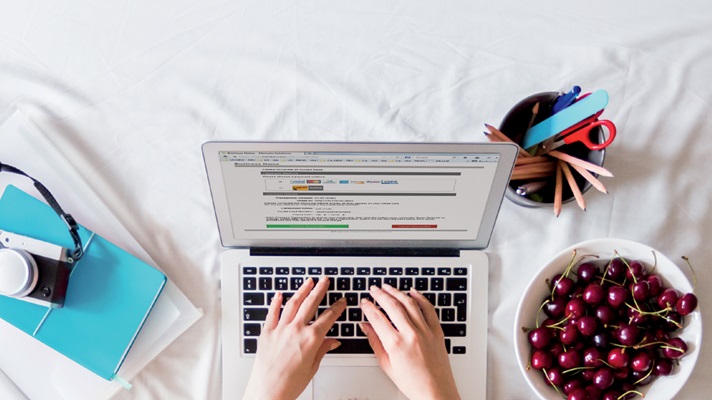 Although festivities and brunches may look different this year, it doesn't mean they're cancelled. It's time to refocus and create new ways for shoppers to gift. Here's how to add value for your customers and get in on the receiving end this Mother's Day.
Create a mom-centric website
People love to shower their moms with gifts (and rightfully so). You want to get people thinking about the occasion, so even if shoppers aren't looking for a gift yet, it's always nice to give them a reminder of the upcoming day. Make sure you optimize your website and are ready to cater to the crowd.
Get with the theme
Provide customers the best shopping experience possible with an easy to navigate site. Update your homepage content to reflect Mother's Day and drive traffic to a dedicated page in your store. Whether they'll be celebrating together or from afar, take this opportunity to make finding the perfect gift top of mind, and position your business as their best and trusted choice.

Make it a packaged deal
Make purchases simple, and give people what they need so they don't go looking elsewhere. Put together thoughtful gift baskets and allow shoppers to customize their own bundles. It's a great way to package everything into one deal: showcase products, offer your services, and include add-ons that may fly under the radar otherwise. Take out all the guesswork for them, and let Moneris Online take out all the guesswork for you by setting up gift bundles in your online store. It's quick and easy, so you can concentrate on preparing the packages instead.
Add: Set up products individually first. Go into Catalog > Products and click on Add New Product.
Customize baskets: You can either note all set inclusions in the product description (for pre-made baskets), or set product options that the customer can select to customize their own baskets.

Select options: From the Options tab, go to Input Type > Checkboxes, to let the customer select more than one available value.

Done and done.
Say more with a (eGift) card
Gifts cards don't get enough credit. They're the perfect last minute gift, and the one that doesn't disappoint: 77 per cent of Canadians think of gift cards as a thoughtful present[2]. Meet your customers' needs and let them support your business at the same time with custom eGift cards from the Moneris Gift Card Program. You can get as creative as you want and start selling them right away. Offer them by dollar amount, add them to a gift bundle, or sell them as an experience of any services you provide. The best part? They let moms get what they really wanted this year. No returns.
Prepare for the unprepared
Last minute shoppers are always to be expected. Be ready to meet demand and try to keep extra inventory of your bestsellers. Remind people how great and easy eGift cards are, but they may not opt for those so review your shipping options. Consider offering expedited shipping, and be transparent about fees and delivery times so they know what to expect. If you offer curbside pickup, even better. They can place orders through your website and schedule a pickup at their convenience.
5 tips for boosting sales
Here are our top five tips for increasing your business' revenue this Mother's Day.
Create gift guides
Insightful, digestible, and a fun way to showcase your products. Create gift guides and organize them based on budgets and recipient interest, for all the different moms out there. They're great for helping people navigate through all their options while finding the perfect gift. They could also spark interest in certain products they may not have considered otherwise. It's an opportunity for adding revenue by upselling and cross-selling. That's a win-win.
Add a treat
A little something extra can go a long way. On Mother's Day, offer discount codes, complimentary samples, or free shipping – anything that shows your appreciation to your customers. This not only makes them feel extra special and puts a spring in their step, it enhances your relationship and will ensure retention and repeat customers in the long run.
Offer free gift wrapping
Go the extra mile and offer gift boxes or wrapping services on Mother's Day purchases. It's a nice added touch and makes it even more convenient for those who want to send their gifts directly to mom. It's a gift within a gift.
Host a giveaway
Boost engagement, grow your following, and build excitement throughout your online community. A giveaway can drive traffic and bring awareness to your store. Make it a special one for the moms and other heroes who deserve a little recognition, and announce the winner on Mother's Day.
Let them opt out
Although the last thing you want is to have people unsubscribe from your marketing emails, allowing them to filter out specific email types may keep them around longer. Allow the option of opting out of Mother's Day emails to those who simply don't want them. They'll appreciate the thoughtful effort on your part, and stick around to see what else you have to offer.

While everyone is preparing for the influx of sales this Mother's Day, it's important to be unique and set yourself apart from your competitors. The sky's the limit when it comes to moms, so help your customers reach higher with an ecommerce store that caters to them. Plus, give them even more with customized bundle capabilities and tailored eGift cards, all wrapped up in one simple ecommerce solution: Moneris Online.
---
2 https://www.researchandmarkets.com/reports/4751543/canada-gift-card-and-incentive-card-market