A well-designed ecommerce website gives your business a competitive advantage, helping you to access new markets, obtain new customers and increase revenue at a low cost.
To help set your online store up for success, we're breaking down the transition from brick-and-mortar into ecommerce in this series of bite-sized guides.
In the first part, we laid the groundwork with a pre-launch checklist that included defining your primary audience, picking the top-selling products for your ecommerce store, and figuring out the shipping process for your orders.
Now we're taking you through part two of how to sell online so you can set up your ecommerce website for long-term, scalable success. You'll learn:
How to display your logo properly

How to keep

your

website design consistent

How to effectively use

negative/white space on your website

to highlight your products

How to improve the readability

and usability

of your content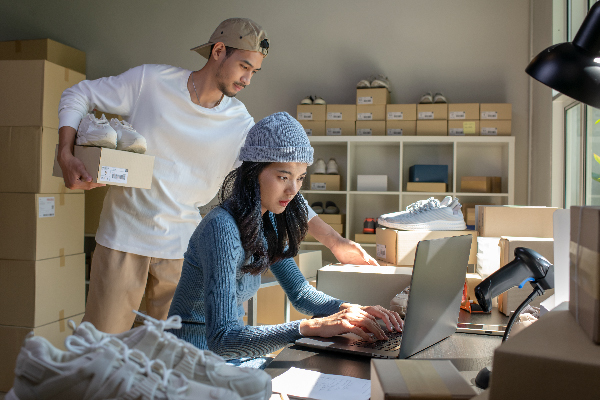 First, your logo should be easy to recognize and follow industry standards.
Place your logo on the upper lefthand corner of the website because

that's

where most people will look for it.

Logo size is important, so make sure that

it's

big enough to be noticed

immediately

by your visitors

, but not so big it distracts from the rest of the page

.

L

ink the logo's image

back

to the homepage

so your customers can

quickly and

easily get back to your website's main page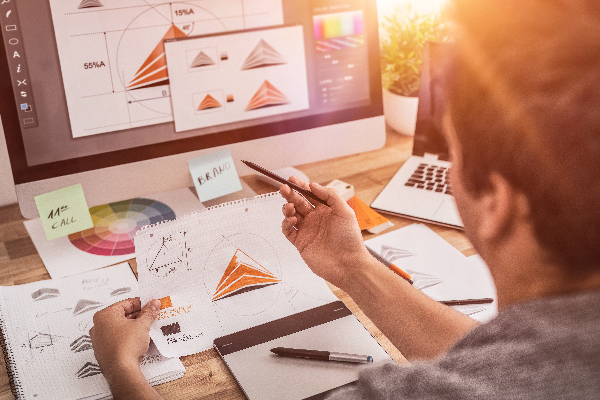 Keep the design consistent
From your store layout to the colour palette and logo, you've built a brand for your brick-and-mortar store. Your regular customers know what your store is all about, so now you need to ensure that your ecommerce website matches this narrative. It's essential to fuse brand consistency in your web design to make your business feel engaging and authentic.
Use the same

colours

, formatting, graphics, fonts, and personality on every page.

Your customers should see a uniform design throughout your website.

Consistency and simplicity

will

help

your site perform better and load faster since

you're

reusing content.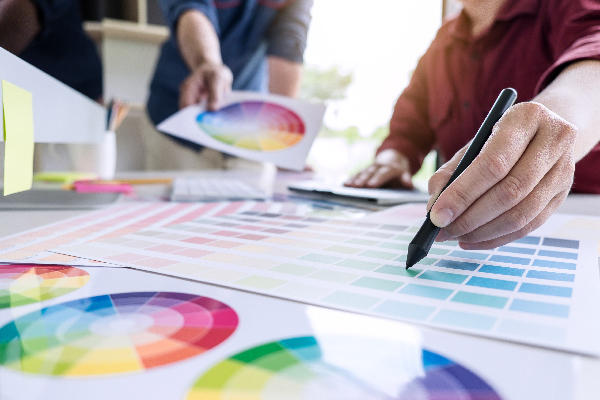 Use negative space and minimal design
Everything from colours and fonts to the words and layout represents your brand. However, those design elements don't need to appear cluttered. By incorporating negative/white space into your website, you give visitors room to breathe visually.
Negative/white space describes the deliberate blank areas between the various elements on a web page, which allow certain content to take center stage and guide visitors to these places of interest. By adding negative space to key messages, product images, services, and call-to-action buttons, you can increase their emphasis and draw more attention to them.
Clean ecommerce website design is vital for user-friendliness, site speed, and responsiveness. If there are too many images and paragraphs of text, not only will your website be difficult to navigate, it won't be mobile-friendly either. While a minimal design is important, typography and contrast can help to increase readability.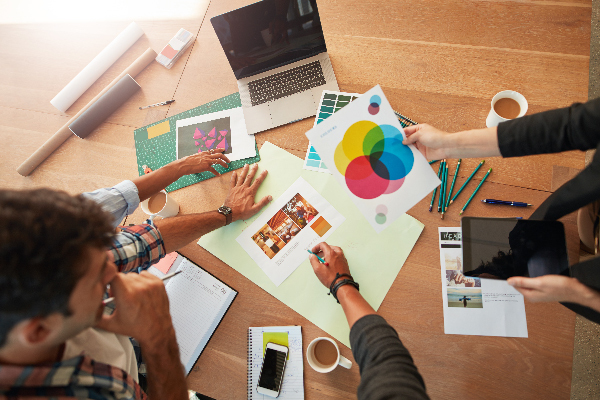 Improve the readability of your content
The first thing a visitor will do is scan the content on your website. If they have trouble reading the content, there is a good chance they will leave. There are some things to keep in mind to ensure your website is readable, including:
Typography.

While cursive-style fonts are aesthetically pleasing, they can be difficult to read quickly. They can make your web page look cluttered. Stick to simple and clean fonts that are easy to read. Additionally, do not use more than two

fonts

: one for your headers and one for your body text.

Contrast.

Make sure the

colour

of your text

is in contrast to

the background

colours

of your website. Choosing a dark text

colour

against a dark

coloured

background is not

a good idea

. The background

colour

should be lighter than the

colour

of the text you use.

Blank space.

If your text

isn't

spaced correctly,

it's

going to be difficult for visitors to scan. We recommend breaking up large blocks of text by using different headers, bullet points, or numbered lists.