After a long, cold winter, many Canadians are ready to emerge from their homes, stretch their legs, and do some (socially distanced) spring shopping. This year specifically, we expect to see an increase in traffic as consumers plan springtime shopping sprees. This is evident by the 62% of consumers who plan to shop at least once per week, according to a March 2021 report by The Harris Poll.[1]
With occasions like Mother's Day, Cinco de Mayo, Victoria Day, and Father's Day just around the corner, it's important to prepare your business for the incoming traffic. The key is to harness the natural energy and vibrancy of spring, and apply it to your store – whether brick-and-mortar or online. Here are some things you can do to take advantage of the season:
Plan your spring sales events
With all the upcoming holidays this season, it's important to plan special promotions to attract shoppers looking for gifts. Offer free shipping within Canada, discounts or free gifts with purchase.

If you have an email list or you're on social media, try letting your customers know about special sales or promo codes that they can use on your website (SPRING20 for 20% off all spring items, for example.) Better yet, if applicable, advertise your business's "springtime essential products" to really pique customer interest.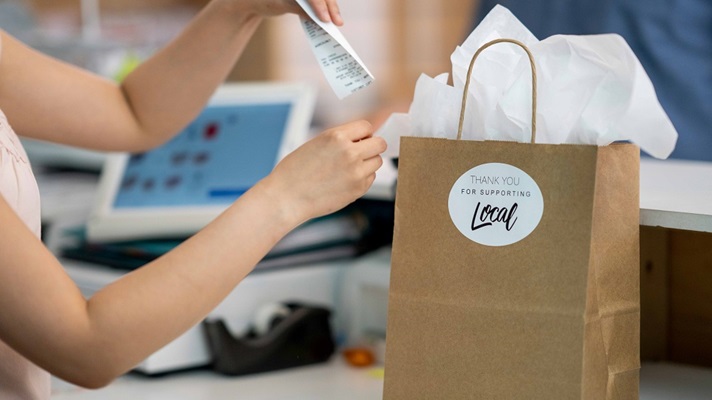 Add gift cards
Offering gift cards to your customers can open up a new source of revenue for your business and can help increase sales and grow brand visibility. Plus, studies have shown that 81% of Canadians think gift cards are a good present, and 59% preferred them to receiving cash.
Refresh your look
If you have an online store, make sure you refresh your templates to feature new spring imagery. This is a great opportunity for you to update your home page carousel with spring promotions or details about how your physical store is providing safety measures for COVID. You want to make sure your customers are as comfortable as possible if they decide to visit your store.

Make sure you update all of your in-store signage and displays from a winter to a spring theme. Bright colours, flowers, and open windows are a great way to attract customers and stand out from competitors. Take this opportunity to order new supplies and displays to create a unique shopping experience for your customers. Spring cleaning isn't just for your home! Make sure your store is sparkling clean, including floors, windows and counters to ensure your customers feel comfortable.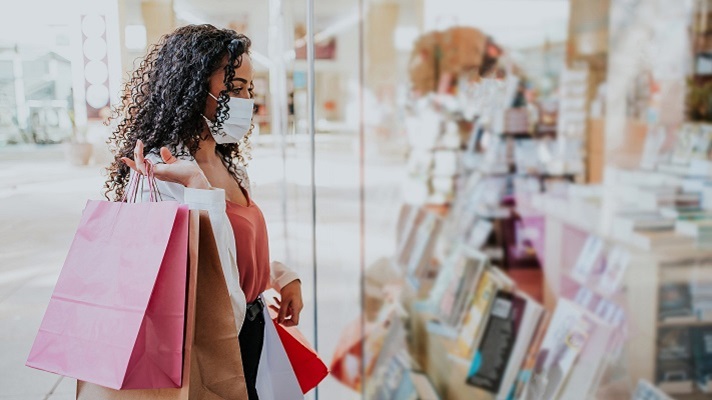 Feature what's trending
According to a Moneris spending report home renovations, lawn care, golf, camping and bikes are among the products and services predicted to see an increase in customer interest as the weather warms up.[2] Make sure you're featuring seasonal products to attract these interested customers, and try offering products that compliment the above industries.

By preparing your store for the spring, you're also preparing for the influx of shoppers that will no-doubt be looking for Mother's Day, graduation, and upcoming Father's Day sales. Offering gift cards to your customers gives them an easy, convenient, and universally loved gifting option that in turn can help provide you with more sales[3]
---
[1] https://theharrispoll.com/wp-content/uploads/2021/03/Harris-Poll-COVID-1-year-FINAL-3.pdf

[2]Based on a 2020 Moneris spending report measuring spending in Canada across a range of categories by analyzing credit and debit card transaction data. The figures and percentages cited are derived from aggregated transaction volumes being processed by Moneris in the applicable categories, as compared to transaction volume from the prior year unless otherwise stated.

[3]https://www.emscorporate.com/news/how-gift-cards-can-help-boost-sales [emscorporate.com]