We won't sugarcoat it: It's a tough time for businesses. Many retailers and restaurants across Canada have shut their doors for the foreseeable future in response to the COVID-19 pandemic. It's the right thing to do to slow the spread of this virus, but it has left business owners uncertain about their future, wondering when they'll be able to go back to normal again.
There may not be a definitive answer to this question, but that doesn't mean your business is doomed. Communicating with your customers, and getting creative about how you can adapt, can help you navigate these rapidly-changing times. Let's look at a few actions you can take now to get through this.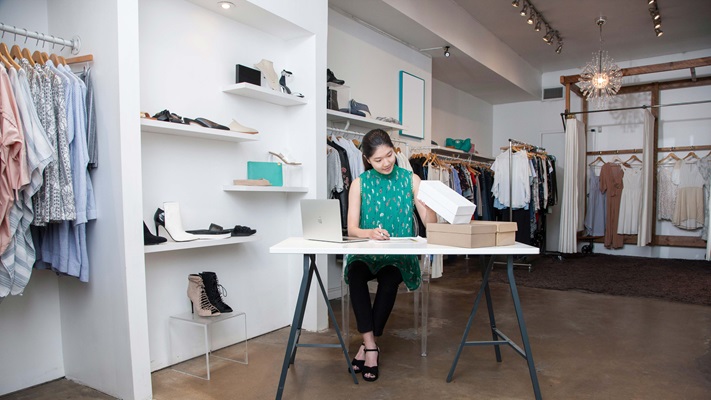 Get realistic—then get creative
If you're primarily a brick and mortar business, closing down your storefront does not mean you need to go out of business—but it may mean that you'll have to rethink how it operates.
Many small businesses have revamped by quickly introducing new business models in light of the coronavirus pandemic. Restaurants ordered to shut down their dine-in service have doubled down on delivery, with some in Toronto, like Project Gigglewater, even offering alcoholic beverages with delivery orders. While others, like El Faro in Pender Island, is offering customers' a weekly box of fresh fruits and vegetables for pickup as grocery stores experience longer and longer checkout lines.
Retailers, like plant shops and home decor stores, are offering contactless delivery on items that will brighten up homes as consumers practice social distancing. Many gyms, yoga studios and Pilates studios are offering free classes over Instagram live, and then including the option to purchase classes over Zoom.
The point is, while nothing is operating the way it used to, there are limitless ways in which you can transform your business to fit the current environment. While there are an overwhelming number of limitations facing most businesses right now, there are also opportunities—if you look in the right places.
Communicate with your customers
Once you've decided how your business is going to handle the next few months, you'll need to loop in your customers. Be as upfront and informative as possible.
If you have a customer newsletter, send out an update with information on any changes to store hours or closures, shipping, your return policies, and anything else that will directly or indirectly impact customers.
You should also echo this information on your social media accounts. Making your plan as clear and widely available as possible will eliminate confusion and allow you and your customers to start looking to the future.
Take your business online
If you own a business that sells goods, but you don't currently have an online storefront, now's the time to change that.
How you execute this is up to you. Some retailers are directing customers to their online store, while others are taking a grassroots approach and setting up transactions for merchandise displayed on their Instagram stories. The more flexibility you can offer your customers, the better. But having a secure solution in place for payment is the key.
Offer gift cards
Maybe your business is a specialized service that doesn't lend itself well to going digital. You still have options.
Many businesses are taking a page from the book of slow season survival and offering gift cards. It allows customers to support the small businesses they know and love (while having something to look forward to in the future), while the business benefits from a bit of cash flow right now.
This is something you can enable by making eGift Cards available on your website. Once again, communication is key. Make sure you take to email and social media to tell your customers how they can purchase an eGift card and how it will help support your business.
Prevent fraud while your business is at its most vulnerable
Unfortunately, allowing more online purchases can leave you vulnerable to fraud—which is the last thing any business needs in these already-trying times.
It's essential to be informed about the kinds of online fraud that could target your business and to look into solutions that will take some of the burden of protection off of you, personally.
Using a trusted ecommerce payment solution that's built to prevent fraud and enable online fraud prevention tools, is the easiest way to keep your business safe.
Remember, this is temporary
You may feel overwhelmed by the amount of change that you have to adapt to right now. Just remember, this won't last forever. While there's a lot you can't control right now, you can minimize the negative impact of these times on your business.
One thing's for sure—small business owners will come out of this situation having learned a great deal about how a business can operate, and what it means to adapt and be agile in the face of uncertainty.
---
The information in this article is provided solely for informational purposes and is not intended to be legal, business or other professional advice or an endorsement of any of the websites or services listed.