Imagine browsing through a website for a pair of denim jeans and wondering if it'll be best to try them on in the store before buying them. You head to the store and realize that those jeans don't have the same discount as they did online. What a waste of time, energy, and fuel, right?
Shoppers expect uniformity in pricing and promotional offers across different touchpoints.
77% say they're more likely to buy from brands that demonstrate consistency.
What is the solution to this problem? Unified commerce. Let's dive deeper into the concept.
What is unified commerce?
Unified commerce offers a seamless, uninterrupted, and uniform purchasing experience across all channels and touchpoints, whether customers want to shop online, in-person, or on a mobile device.

Unified commerce combines all customer data collected under a single platform, ensuring all brand messaging, promotions, product imagery, and customer interactions are in tandem. This helps improve customer experience and strengthens their bond with the brand.

For instance, customers may browse products on a retailer's website but need to restart purchasing when they go to a physical store. In a unified commerce model, a customer could buy a shirt online and pick it up in-store. The inventory management system would automatically update the inventory levels in real-time. Alternatively, a customer could browse products in-store using a tablet and then complete their purchase online at home, with the same payment, promotions, and shipping options available.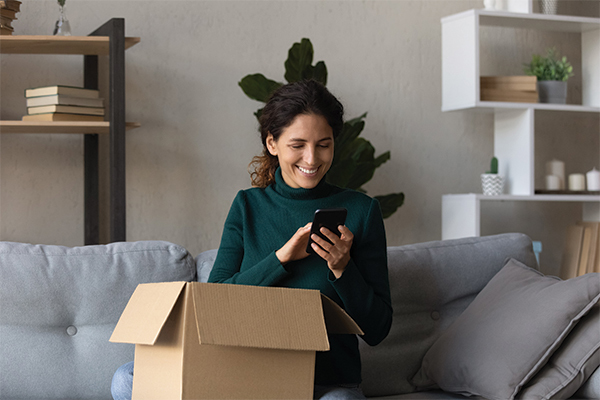 What are the components of unified commerce?
There are four key components to unified commerce:
1. Backend systems
Unified commerce brings together all customer-facing and backend systems on a single platform, making it easier for your business to grow and change. With a centralized system, you can avoid managing multiple providers, increase operational efficiency, and gain insights about your customers from different touchpoints.
With unified commerce, you can easily enter new markets, expand to new channels, and integrate innovative technology, like
digital wallets
or kiosks, to scale your business across different channels and regions.
2. Channels
Imagine a scenario where a customer purchases a pair of shoes online and then tries to return them in-store due to a defect; however, the staff has no record of the purchase and cannot provide any information on the warranty. This can lead to frustration for the customer, and they may be less likely to shop with that brand again in the future.

Unified commerce makes payment processing simpler by combining payments from all channels onto a single platform. This helps you identify and connect customers across different channels and regions, making it easier to fulfill cross-channel purchases like click-and-collect or endless aisle options. For example, you can analyze how opening a new physical store impacts online sales in the same area or how a loyalty program in your mobile app affects in-store purchases.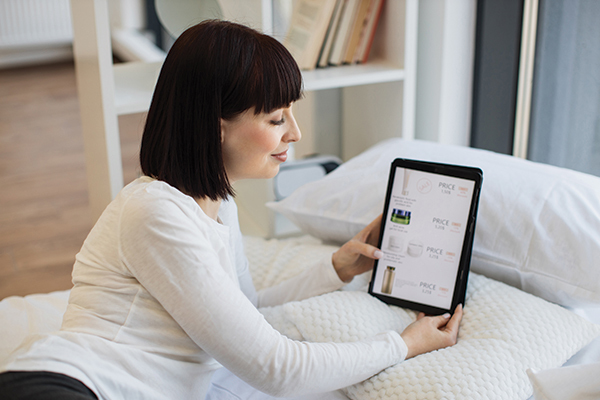 3. Products
Unified commerce provides customers a consistent view of products across stores and online channels. For example, if your app or website indicates that only three pieces of the size nine pink sneakers are left in the store, the store staff should have the same knowledge of stock availability as the warehouse staff. This guarantees that clients get a consistent shopping experience and top-notch customer service whether they make their purchases online, in person, or on a mobile device.
4. Customer interactions
Customers love a personalized experience because it makes them feel valued and appreciated, right? Personalization can also make the shopping experience more convenient and efficient, as customers are shown products and services relevant to their interests and preferences.

Unified commerce streamlines the process of capturing and storing customer interactions in a secure and centralized manner. This makes it easier for businesses to understand customer preferences and behaviour and provide a personalized experience. This leads to quicker, more convenient interactions with the brand, such as the ability to check out with just one click and without repeatedly entering payment or shipping information when shopping from a particular brand again.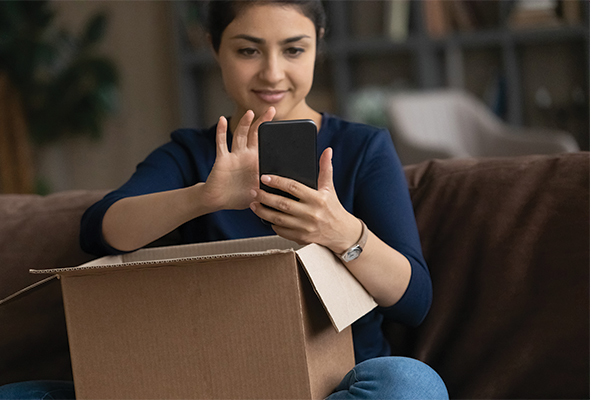 What is the difference between omnichannel and unified commerce?
Omnichannel commerce refers to providing a consistent and integrated customer experience across all channels and touchpoints, whether in-store, online, mobile, or social media. What does this mean? This means that customers can interact with the brand through any channel they prefer and receive a consistent experience regardless of the channel they use.
For example, a customer may browse products on a brand's website, make a purchase through their mobile app, and then pick up the order in-store, all of which are smoothly integrated into the overall experience.
On the other hand, unified commerce goes a step further by integrating all channels into a single, centralized platform. This means that all customer data, transactions, and interactions are captured and stored in one place, creating a unified view of the customer to the retailer. This allows businesses to provide a personalized experience that considers the customer's preferences, history, and behaviour across all touchpoints.
For example, a customer may start a purchase on their mobile phone, complete it on their laptop, and then pick up the item in-store. All touchpoints are connected and personalized based on the customer's behaviour and preferences.
Conclusion
By offering a comprehensive shopping experience, a unified commerce approach is a customer-centric approach to retail that attempts to establish a holistic and consistent buying experience across all channels and touchpoints.

Retailers can improve customer satisfaction, increase loyalty, and gain a deeper understanding of their customer's behaviour and preferences resulting in initiating a long-term relationship between the customer and the brand.