In today's world, the dream of starting an online business in Canada can come true with the right guidance and tools. Starting an online business comes with relatively low upfront costs. All you have to do is build a website to get started on this eCommerce journey. By focusing on starting an eCommerce business, you can have an easy point of entry into the industry. You can avoid the need to find physical space to open your store, forget about paying rent and no need to obtain permits to run the store (in most cases).
Does this sound like something you'd want to initiate? Here's a guide to get you started.
How to start an eCommerce Business?
1. Get to know your target audience better – Find out customer pain points and look for ways to address them. After that, you need to think about innovative ways to sell to your consumers. Next, you must figure out where and how you will obtain these products. Can you build them on your own or will you source them from someone? Furthermore, as an online business make sure you choose a good and reliable eCommerce solution to build your online store to generate views, leads and purchases.
2. Find out what the competitors are offering – As a new entrant into the eCommerce space, you need to make sure that you thoroughly research the competitors in your industry to see how your product differentiates from the rest. Then create a business plan that will serve as a roadmap helping you bring together ideas and thoughts on how to effectively reach potential customers.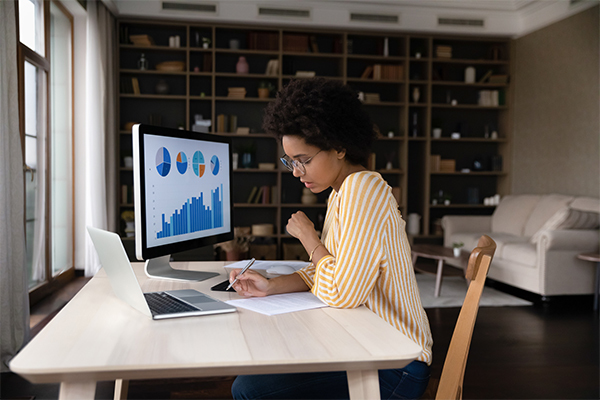 3. Build your brand identity and set up the business – When setting up the business, it is crucial to come up with an interesting and memorable business name. The simpler the name, the easier it'll be for your customers to remember it and also spread the word about it. Also, creating a logo is necessary to stand out from the competition. While setting up your website, it is essential to understand the basics of search engine optimization (SEO) so you can rank better on search engines such as Google.
4. Prepare to Launch your business – Choosing the right sales channels is very important. The right mix of sales channels will depend on your products and target market. It could be through your website, social media channels or even a mobile app. Another important element to keep in mind is shipping. Make sure your shipping strategy is effective, so customers receive their items on time and quickly. When preparing to launch, employing marketing strategies such as Google ads, social media ads, and word of mouth can help create brand awareness.
Prepare to Launch Your Business here.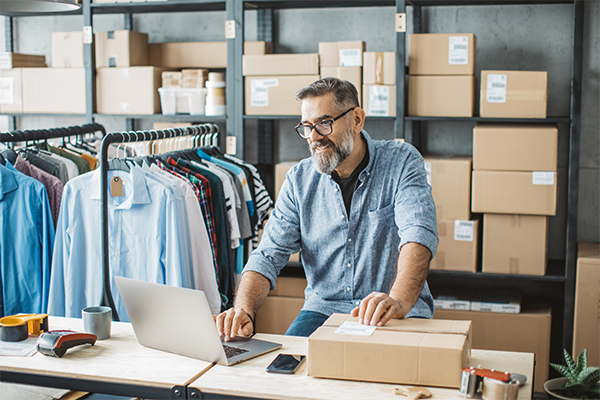 5. Conduct a Post-launch analysis – After your initial launch of the business, make sure that you are marketing your products and services effectively. As a new business, it is critical to drive targeted traffic to your website so that customers get to know about your business and can buy your products. Review the analytics of the first few weeks, and accordingly opt for eCommerce marketing tactics to drive traffic and convert them into sales.
Advantages of an Online Business:
The eCommerce space is great for businesses looking to expand and reach all sorts of consumers across the globe. Here are some advantages of online businesses:
Very easy to get started – As the internet and technology have advanced and people are getting more and more familiar with it, starting an online business is an opportunity worth exploring. In the past, you would require technical skills to create websites, process orders and get visitors to your site. Nowadays, there is plenty of expert help easily available to create websites and pivot into the online industry.
Low costs/barriers to entry – If you have an idea and a strong internet connection, you can build your online store. It's that simple! Today, the technologies that are required to launch an eCommerce website are not as expensive as they were back in the day. The web is easy for anyone to access thus the barriers to entry are low.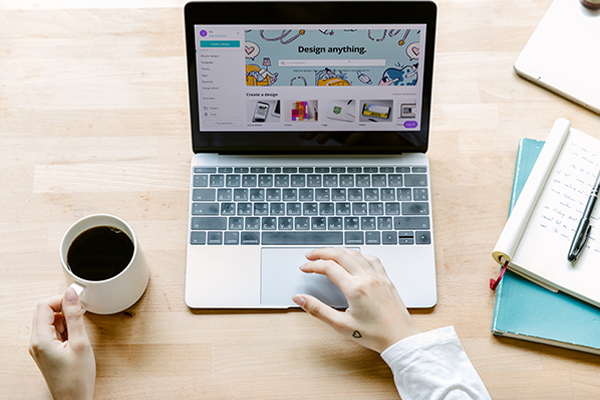 No constant monitoring – With an online business, you can automate most of the processes, which means that you can make money without having to process orders manually in real time. Through this model, money will be coming into the business without having to put in constant time and energy.
Flexibility to work at your own pace – You can invest as much time as you want since you have the flexibility to work on the website. You can work on your own time and create a flexible schedule that works best for you.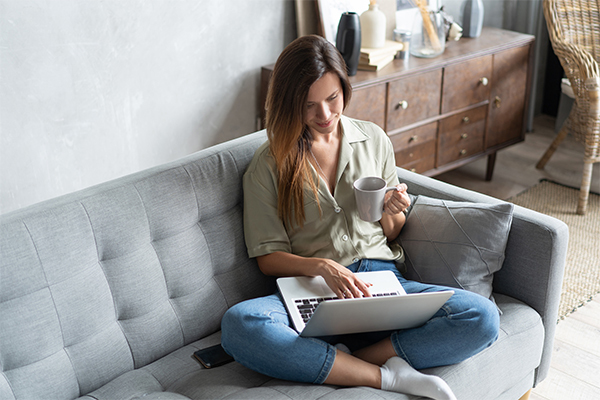 Reaping rewards for your work – The money you make is your own. The more you work and the more time you put in, the more rewards you keep for yourself.
Less dependency on staff – When creating an online business, it is not necessary to hire staff immediately. Tasks can be outsourced, and freelancers can be recruited. This gives you the freedom of not hiring full-time paid employees.
Preventing Fraud in E-Commerce Business:
Businesses in the eCommerce space are seeing massive growth and these businesses have started to include online shopping as part of their business model. Detecting fraud behaviour is difficult in an online setting as compared to brick-and-mortar stores.
By implementing fraud prevention tools, eCommerce businesses can minimize their exposure to online credit card fraud.
Kount, a Moneris partner, helps many eCommerce businesses boost sales by reducing fraud and chargeback risks from online transactions, and allowing owners to accept more orders.
See you in the eCommerce space!