Ecommerce isn't optional for small businesses anymore, it's essential. Thanks to the plethora of ecommerce solutions available today, it's never been easier to start selling online. It's all about starting small and thinking big. If you're just beginning your e-commerce journey, these five strategies will help you reach new customers and lay the foundation for your online success.
1. Audit your digital footprint
Chances are you're already online, most likely through your website, social media accounts or Google Business Profile. The first thing you need to do is a quick audit to verify that all your business details are up to date. Confirm that the following business details are accurate and accessible:
Hours of operation
Business address
Contact information
Social channels
Business profiles
Ensure all your accounts are connected to your website, so people know where to find you.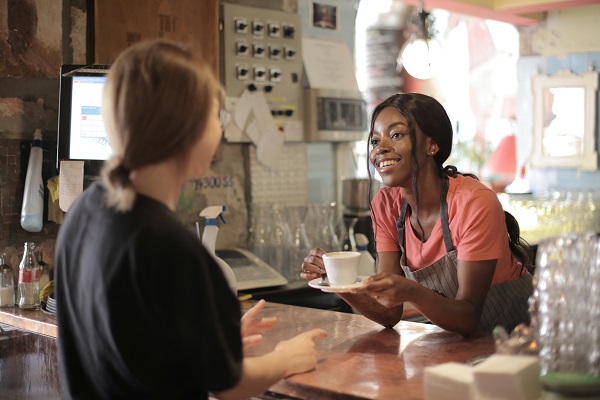 2. Get social
Social media is your portal to the online world. Start here to begin leveraging your existing customers and followers. This is your initial point of contact with prospective customers as well as your existing community, and it can be a foundational step toward building a larger community. Here are a few tips to keep in mind:
Know your audience: It's important to know where your audience is, who they are, and how you can serve them best. Spend some time looking at your existing social media accounts to determine which ones are the most relevant to your business. It's possible to garner the right attention and build brand awareness by showing up on the right channels and going where your customers are.
Showcase your products: Use your social accounts to showcase your products with images and videos and tag them to make them shoppable right from your posts. This integration also enhances users' experience, who don't need to leave your feed to buy your products or services.
Use hashtags: Hashtags boost visibility and help you connect with your target audience based on specific topics. Use tags like #smallbusiness, #handmade, and #shoplocal if relevant to help customers find and connect with your business.
Engage with your audience: As a small business owner, any time spent nurturing the relationships you've built is priceless. It's hard to stand out in all the noise that is social media, but engaging with your existing customers not only reassures their brand loyalty but keeps them excited and on their toes for what you may have in store.
3. Market your business and products on marketplaces
Rest assured, you don't have to be the next big social media influencer to start selling your products and services online.

There are numerous online business hubs that help potential customers discover new businesses and local gems. The more eyes on your business the better, so help spread awareness by listing your small business in online directories. Here are a few examples:
Canadian-based marketplaces like Not-Amazon and Make It can help you get more exposure and connect with your local community and are also very popular amongst those looking to shop local.
If you're a Black-owned business, showcase your work through platforms such as Black Owned Canada, a national directory that aims to make it easier for Black business owners to get recognized and grow.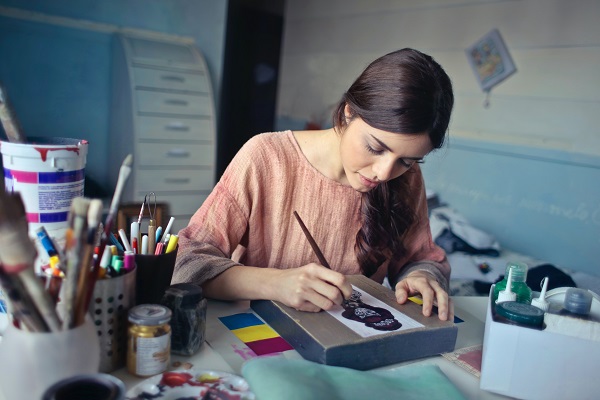 4. Embrace email marketing
Stay in touch (and top of mind) the old school way. Newsletters and email campaigns are a tried, tested, and true form of communication. Growing and maintaining a solid email list will help keep your followers in the loop when introducing new products, updating your channels, creating new content, or offering discounts and promotions.
Multi-purpose: Newsletters can keep your potential customers informed about your offerings but also serve as an authentic voice for your brand. You can play around with different templates, email subject lines and more to resonate with your audience.
Get personal: Personalized and customized newsletters are a great way to gauge the reader's attention. Whether tailoring the content to their preferences or addressing the email to them, you can explore various options to ensure you get regular subscribers for your newsletter.
5. Build your online store
Finally, it's time to start selling online.

Providing your customers with a digital storefront to replicate the in-person experience (from the comfort of their home) is a huge convenience for them, and a major win for you.

With an array of tools and resources at your disposal nowadays, it has become a lot easier to build an online store. With very little initial investment, you can now get online. It is convenient to set up, manage your store, add payment and delivery options and much more to give your customers a smooth and seamless shopping experience.

Building your online presence and securing your own piece of digital real estate is a no-brainer, and enabling the power of ecommerce is what will help you get there. Read our ultimate ecommerce guide to help you scale your business and continue your journey to online success.