The restaurant industry has always been competitive when it comes to meeting the needs of its ever-evolving customers. In recent years, the rise of mobile and online ordering has changed the way customers interact with restaurants. With just a few clicks, customers can browse menus, select their desired items, customize their orders, and have their favourite foods ready for delivery or pick-up in just a few minutes.
Despite the ease and comfort of online ordering, many restaurants are still hesitant to offer this service. Let's explore some common reasons why you might be resisting online ordering and why it's never too late to start offering this service to your customers.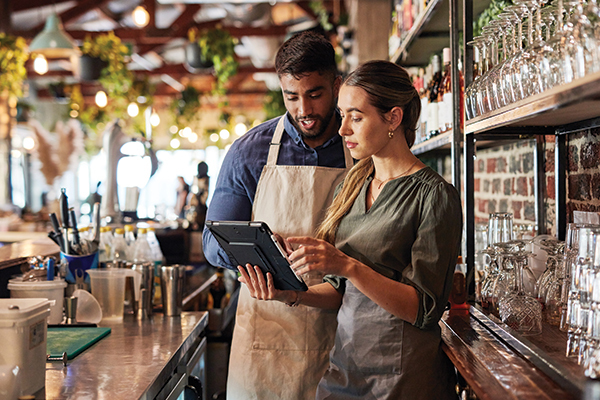 Common reasons restaurants are afraid to embrace online

ordering.
1.
Fear of
n
ew
t
echnology
It is not unusual for restaurant owners and managers to be less tech-savvy or intimidated by the idea of setting up an online ordering system. You may not know where to start, how to integrate it with your current systems, or how to troubleshoot any issues that arise.
2.

Concerns about

s

ecurity
Business owners may fear that their websites could be hacked, resulting in a breach of sensitive customer data and fraud. That's why who you partner with is very important. Moneris is a joint venture, co-owned by two of Canada's largest banks, BMO and RBC. They invest regularly to provide their customers with industry-leading fraud prevention tools, making them a popular choice for Canadian businesses.
3.
Fear of
l
osing
c
ontrol
and
c
ompromising
q
uality
Restauranteurs put a lot of time and effort into setting up their businesses. From your menu items to your ingredient quality, you leave no stone unturned to keep your customers happy.
Some business owners may be hesitant to take online orders because they feel that they will lose control over the ordering process, and that the quality of their product or service may suffer during the delivery process. With modern online ordering solutions, you remain in control of what and how you sell online.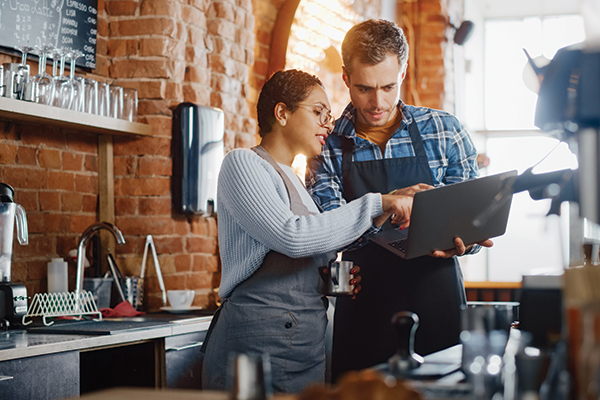 4. Difficulty managing orders
Some restauranteurs may be hesitant to take online orders because they worry about the additional workload and the potential for errors, or that they do not have the resources to manage online orders effectively.
With online ordering, the customer orders exactly what they want, reducing the likelihood of errors. It also frees up resources so your staff can focus on offering an excellent customer experience
5. Fear of change
Finally, some businesses may be resistant to change altogether. They worry if their existing customers will want to adopt a new way of ordering, especially when the current system in place is working well for them, or if the idea of implementing a whole new process can be overwhelming.
Embracing online ordering can help businesses reach new customers and increase revenue. By taking the time to learn about the process, businesses can make a smooth transition to online ordering.
Let's explore some solutions to help you overcome your hesitations and start reaping the benefits of online ordering.
How to start offering online ordering

worry-free.
1. Partner with a reliable online ordering platform
Worried about how to get started?
P
artner with a
reliable online ordering platform
.
These platforms
provide
a user-friendly interface that can be integrated into your existing website or mobile app, making it easy for customers to place orders online.
Many online ordering platforms offer additional features such as analytics, inventory management, fraud prevention, and customer support to help streamline the ordering process.
2. Train staff on online ordering processes.
Restaurants that are hesitant to offer online ordering services are often the ones that don't feel confident in their experience of managing the process efficiently. With proper training, your staff can understand the entire online ordering process, from receiving orders to preparing them for delivery or pickup. This will help your staff reduce the likelihood of errors.
3. Start with offering limited options.
Start by offering limited options, such as a select number of dishes or items on their menu. By starting small, restaurants can gain experience in the online ordering process, allowing them to expand their offerings over time. As you adjust to this new technology, this prevents overloading the kitchen or delivery staff as you adjust to this new technology.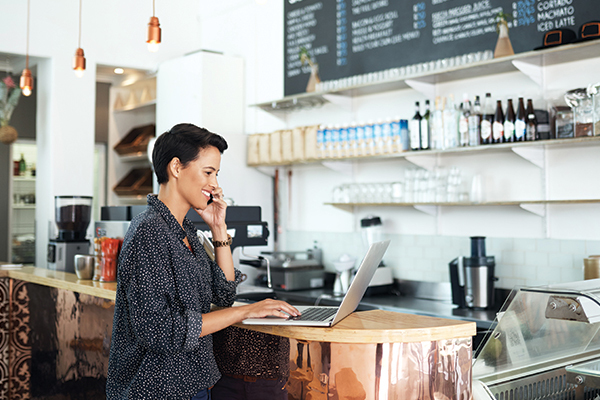 4. Test the service with a few customers initially.
To get a better understanding of the online ordering process, restaurants can test the service with a few customers initially. This can help identify any issues or concerns that need to be addressed before offering the service to a larger audience. By testing the service, restaurants can make any desired changes to the process and ensure that the online ordering service meets the standards of quality they want to offer their customers.
5. Get feedback from customers
Finally, restaurants must get feedback from customers to help them understand their needs and preferences. Feedback can be collected through various means, such as surveys, online reviews, social media and direct customer interaction through the online ordering platform. This can help restaurants identify customer preferences and areas of improvement that you can adjust to improve the customer experience.
Adding online ordering to your restaurant can bring in more customers and boost sales. With the right plan, online ordering can become a big part of your restaurant's strategy. Don't be afraid of trying something new, there are lots of tools and resources to help you. Just give online ordering a chance and see how it can help your restaurant succeed.