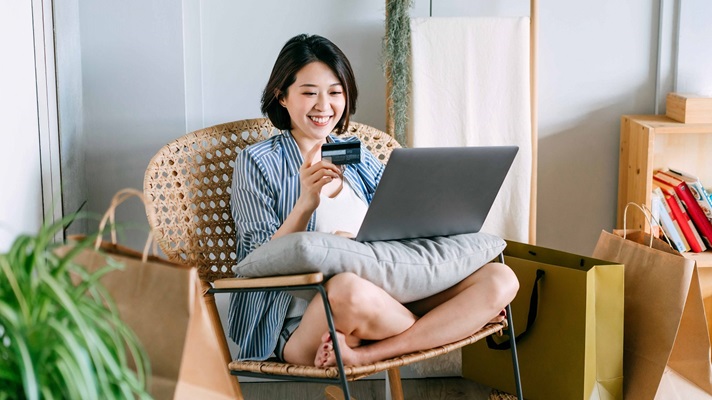 With worldwide ecommerce sales set to surpass 4.9 trillion U.S. dollars in 20211, it's no wonder business owners everywhere are stepping up their game online. And although it's great to sell to your local community, you may be missing out on a new global audience that could be interested in your product or service, as 57% of online shoppers claim they've made an overseas purchase in the last 6 months.2

So how can you make sure you're attracting international customers? Try these three simple tactics.
Integrate Multi-Currency Pricing (MCP) into your ecommerce website
Help make your customer's shopping experience easy by allowing them to browse and buy in their local currency. With MCP, your customers can conveniently shop online using over 1203 global currencies. This allows you to price your products and services in international currencies, while still settling in Canadian dollars.
Enhancing the international buying experience by providing full transparency on the final purchase price can go a long way in creating new and repeat buyers. In fact, 33%2 of online shoppers will abandon their cart if the merchant doesn't display the final cost in their local currency.
Additional Benefits:
Help reduce cart abandonment by providing conversion rates and fees upfront
Help minimize disputes and chargebacks that can result from price misinterpretation
Access competitive real-time foreign exchange rates with the ability to hold prices for periods of time
Opportunity to participate in revenue sharing4
To learn more about adding Multi-Currency Pricing to your website, get in touch.
Advertise online
One of the easiest ways to reach global shoppers looking for your products is to advertise through digital channels like Facebook and Google search. Targeting users by location can get your products in front of potential buyers all over the world and increase visitors to your website. You can set your targeting to find customers by language, city, interest and even gender.

Plus, if you're a Visa® cardholder, there's a special offer you can benefit from. If you buy one (1) month of Google Ads, you'll receive up to $150 off of your second month. Learn more about Google Ads and the offer here.5

By the way – don't forget to use your social media channels and email subscriber databases to promote your product and announce sales or promotions. You can also encourage your shoppers to write a review after their purchase to help attract new buyers.
Create promotions or sales based around international holidays
Outside of the big sales events in North America, such as Black Friday and Cyber Monday, keep your eyes out for emerging holidays attracting international shoppers. For example, "Single's Day" in China generates over 4X the amount of sales6 that Black Friday/Cyber Monday does here in North America. In fact, China has the largest number of online shoppers in the world – that's a lot of untapped potential you might be missing out on.

To incentivize even more overseas sales, consider offering free or discounted shipping on international purchases. It can go a long way towards ingratiating yourself in the global market.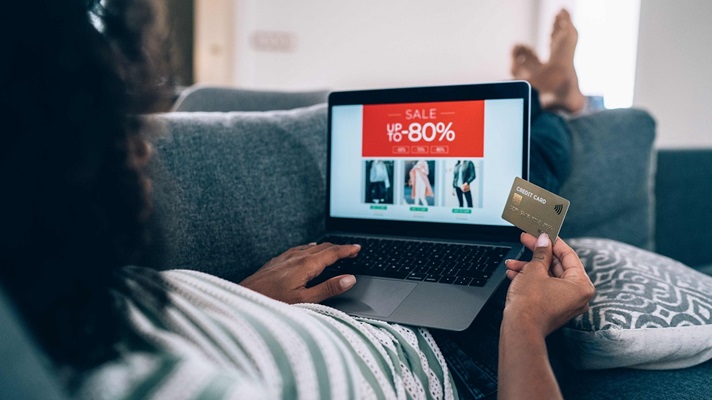 Implement MCP with Moneris Checkout
If you'd like to take advantage of Multi-Currency Pricing, we recommend implementing Moneris Checkout (MCO) into your current ecommerce solution.

Moneris Checkout is a comprehensive, hosted payment solution that allows you to accept online payments securely. Once you're set up with Moneris Checkout, you can seamlessly integrate Multi-Currency Pricing with a ready-to-use checkout page.

From customizing your checkout form to payment processing, Moneris Checkout can handle it all and supports major credit/debit cards, Google Pay and Apple Pay, and gift cards. Along with being PCI compliant, our additional fraud-protection features add security protocols to the payment stage to help you prevent chargebacks.

Interested in adding Multi-Currency Pricing or Moneris Checkout to your online store? Sign up here to get in touch with one of our sales consultants.

And remember, we're always here to assist if you need technical help in integrating MCP into your ecommerce solution. Contact our Moneris client integrations specialists at clientintegrations@moneris.com for more details.
---
1 Statista – Retail e-commerce sales worldwide from 2014 to 2023
2 Nielson's Connected Commerce Report 2018
3 The number of currencies supported may change or vary. Not all currencies may be available at all times. Moneris has the right to add, delete or suspend from the list of supported currencies.
4 The applicability and amount of revenue share may vary and depends on the terms and conditions of your agreement with Moneris.
5 As a Google Partner, Kliken is offering customers who are Visa Cardholders a credit for advertising on Google. Spend $150 within 31 days of your first served Google Ad powered by Kliken and Kliken will automatically top up your account with up to an additional $150 worth of advertising credit. Kliken is solely responsible for this offer. Click here for offer details.
6 Statista – Number of annual active consumers across Alibaba's online shopping properties from 4th quarter 2015 to 4th quarter 2020.

® Trademark of Visa Int., used under license. Terms of Service and Privacy Statement