Making a name for yourself in the restaurant industry can be challenging during the best of times. With stiff competition and diminishing foot traffic due to the global pandemic, finding ways to increase your revenue can be especially hard. With any new goal, you can best approach this by creating a plan and breaking it down into actionable steps. Consider the following tips on maximizing online ordering to increase your restaurant sales and keep your restaurant cooking during this challenging time.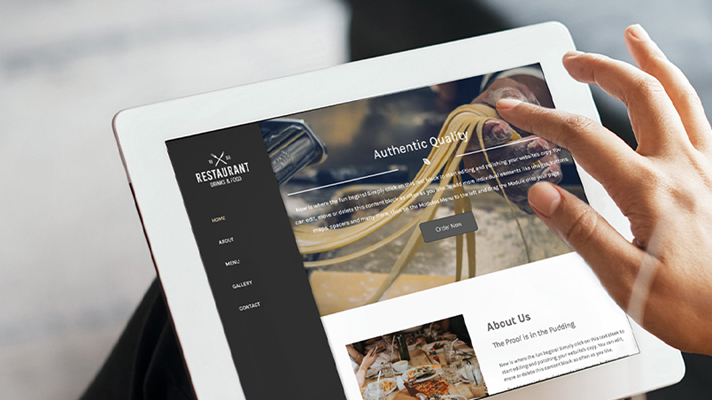 Expand and Diversify Your Services
Whether you run a family-owned cafe or a high-end restaurant, giving your customers the ability to order from anywhere can set your business apart. With the limited dine-in restrictions on restaurants due to the pandemic, online ordering, curbside pickup, and delivery are essential to maintaining your sales.
Create a takeout and delivery menu
Create a simplified version of your menu with items that are easy to prepare and travel well. Consider offering combos with multiple food items in one option and a slight discount to purchase them all together. Avoid delicate dishes that could fall apart or melt during transit.
Offer mobile and online ordering with UEAT
Update your restaurant website to provide online ordering for takeout, delivery, and curbside pickup. With the added anxiety of touching objects that might transfer viruses or sitting inside a crowded space, customers prefer restaurants that remove unnecessary interaction and provide a convenient ordering process. Customers avoid waiting in overcrowded areas, but they also don't have to fumble with their wallets since they already paid for their orders ahead of time.
Enable curbside pickup
Curbside pickup minimizing foot traffic inside your restaurant and has quickly become the favourite takeout service for local customers. Train your staff on the proper procedures for handling curbside orders. If you have a parking lot, reserve some spaces near your entrance for these types of orders. Otherwise, set up a designated area inside with plexiglass shields for a safer checkout experience.
Implement contactless delivery
If you've been thinking about offering delivery, now you can give your customers the convenience of getting their food delivered without sacrificing your margins. With UEAT's fixed-rate third party delivery and in-house delivery integration, you can bring your services to your customers when they can't come to you.
Enhance Your Online Presence
As a restaurateur, you understand the importance of promoting your restaurant on social media and a beautifully designed website, bringing in substantial revenue for your business. Many businesses are opting to establish their online presence while making delicious meals accessible at the touch of a button. More and more people access the web on their mobile devices, so it's essential to optimize your digital activities for phones and tablets.
Create a Google My Business account
Your primary goal should be customer satisfaction - that by itself can get you loyal customers and increase your revenue. With Google My Business, you can add your address, hours of operation, phone number, website, menu and pictures of your restaurant and dishes to entice customers. Not only can customers review your restaurant with Google My Business, but the listing will also help you appear in local searches and Google Maps. If users see that your past customers had positive experiences, they are more likely to trust your business.
Leverage social media platforms
A strong social media presence is an obvious advantage for restaurants to communicate your brand identity and engage with your customers. Social media is a great way to show them that you are a transparent business. With platforms like Facebook, Instagram and Twitter, you can communicate as frequently as you'd like on your:
Open hours
Food ordering options
Cleaning procedures and protective wear
Daily specials and adjusted menus
Visual content such as your best dishes and featured drinks
Live videos channels, such as Instagram Stories and TikTok, are useful to show your customers how you're safely preparing, cooking, and packaging their food. Make sure to leverage hashtags to increase your online visibility.
Create a website for your restaurant
Once someone has discovered you through social media or your Google My Business listing, they will come to your site to look at the full menu and get a feel of your restaurant's overall atmosphere. Your website should be mobile-friendly, easy to navigate and provide information such as the menu, photos of your dishes, reservation tool, online ordering and contact information.
How do you create a website?

You have several options for creating a website. Ultimately, you need to choose a method that suits you and your business. Consider building it yourself or hiring a website developer if you can dedicate a little more time to your website. Otherwise, the easiest way to set up an online store is through a website builder so that you can get back to business.
For many small business owners, using a website builder is the perfect compromise. Website builders are low cost, don't require any coding skills, and leave you with a professional-looking website in minutes.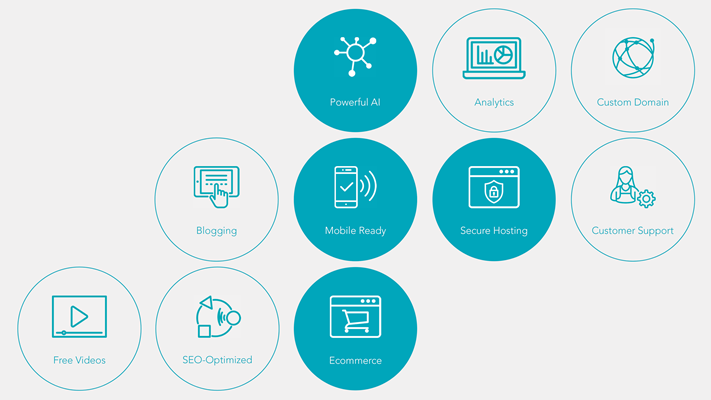 Refresh Your Operations for Re-opening
The more food you sell, the more money you make, and the obvious way to sell more food is to serve more people. Ensuring that your diner's overall experience is outstanding comes down to the responsiveness of restaurant staff, as well as price and food quality. Here are some ways to serve up exceptional service:
Provide a Promotional Menu
Offering your customers a special menu, alongside your traditional one, can demonstrate that your restaurant is always keeping up with trends. You can also use them as an opportunity to provide discounts and offers.
Re-evaluate your floor plan and table management
Limiting capacity and spacing tables out helps to reduce the risk of spreading the virus. Update your floor plan to ensure your restaurant is following social distancing guidelines according to your local government. Assign servers to dedicated sections and ensure that your staff regularly cleans, and sanitize areas of frequent contact.
Train Servers to Practice Upselling
Upselling is a common practice that many in the customer service industry. It involves encouraging a customer to purchase more expensive items, or additional items, to make their total bill more profitable. Training servers to be masters of upselling can significantly benefit your business and doesn't take a lot of time. For example, if a customer orders a pound of chicken wings, ask if they'd like a side of fries or a salad to make it a complete meal.
Upgrade Your Restaurant Technology
As much as possible, it is best to limit contact between your staff, customers, and shared surfaces like payment terminals. Outdated payment options can be unreliable when it comes to contactless transactions.

Consider using an integrated tablet point-of-sale system to enhance customer safety and maximize your table turnover. With an integrated POS solution, accepting contactless payments and closing tables is a simple process that only requires one tool. With the Moneris' iPad POS solution, you can easily create a floor plan to assign servers to specific sections, orders to seats, book reservations, and keep track of daily reports.
Moneris is here to help
An essential part of running any successful business is assessing and reassessing the way things are running. It's not easy to keep your restaurant afloat while making difficult business decisions with new information every week, but you don't have to go at it alone.
While there are many factors to consider, the basic principle of increasing restaurant sales comes down to attracting new customers while thinking of ways to retain customers. Moneris has all the essential features to help you succeed. With Moneris Online and UEAT, you'll have access to the tools to take your restaurant online today and help optimize it for tomorrow.
While the way you do business has changed and will continue to change, it's crucial to be flexible and open to any silver lining this 'new normal' might offer you.

---
The information in this article is provided solely for informational purposes and is not intended to be legal, business or other professional advice or an endorsement of any of the websites or services listed.