Are you a Canadian business owner ready to upgrade your payment processing system? Whether you're running an in-store or online business, accepting digital payments can improve cash flow, reduce the risk of fraud, and provide a more convenient payment experience for your customers.
This is the beginner's guide to Canada credit card processing. In it, we explore everything you need to know about payment processing and how Moneris can help you get started today.
Understanding Credit Card Processing in Canada
Credit card processing can seem like a complicated process, but it's actually quite simple. When a customer makes a payment with their credit card, their card information is sent to the payment processor for authorization. The payment processor then checks to make sure the card is valid and has enough funds to cover the transaction. If the transaction is approved, the payment is settled, and the funds are deposited into the merchant's account. Moneris is Canada's number one payment processor. We've been doing this for more than 20 years, which is why you'll find our terminals in more than 325,000 merchant locations coast to coast.
In Canada, there are different types of fees associated with credit card processing, including interchange fees, assessment fees, and markup fees. Interchange fees are paid to the card networks such as Visa, Mastercard, and American Express, while assessment fees are paid to the card networks' processing partners. Markup fees are charged by the payment processor for their services.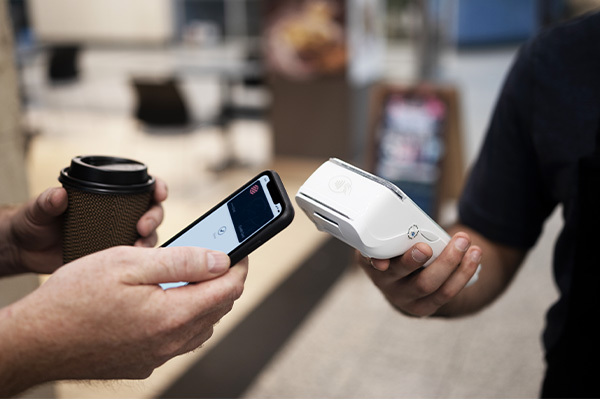 Types of Credit Card Processing Solutions in Canada
There are several types of payment processing solutions available in Canada, including traditional point-of-sale terminals, mobile payments, and online payments. Traditional POS terminals are best suited for in-store businesses that handle a high volume of transactions. Mobile payments are ideal for businesses that need to accept payments on the go, such as food trucks and farmers' markets. Online payments are designed for businesses that operate exclusively online.
Moneris offers a diverse set of payment solutions that cater to both in-store and online businesses. Our retail POS terminals are trusted by national chains and independent retailers alike. If your business is in search of something fast and sleek, be sure to take a look at our Moneris Go and Moneris Go Plus solutions. The Moneris Go Plus is designed with minimal setup time and features a 6-inch LED touchscreen, all-day battery life, and dual cameras. Moneris Go Plus continues to stand out with its enhanced security features to reduce card fraud and wireless connectivity capacity. It is favoured for in store and mobile payments alike.
Security in Credit Card Processing
Security is of utmost importance in credit card processing. Businesses must protect themselves and their customers from fraud charges like chargebacks, counterfeit cards, and skimming. Moneris offers industry-leading security measures to ensure our customers are protected. Our payment solutions are designed to be reliable and secure for Canadian retailers. Moneris as a company is a joint venture by two of Canada's largest banks, RBC and BMO, so you know we take security seriously.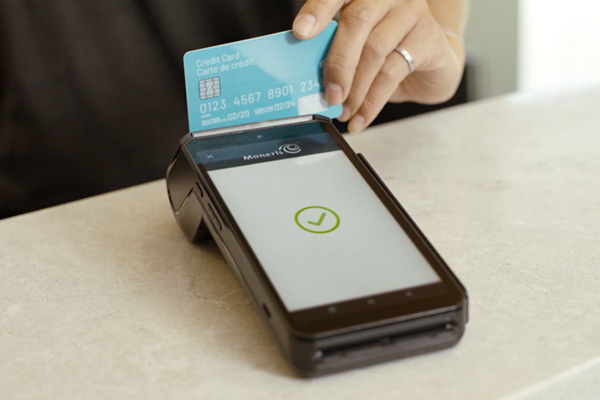 Switching Payment Processing Solutions
Switching payment processing solutions can feel overwhelming, but it doesn't have to be. Moneris offers 24/7 live customer support and on-site field services to help businesses make a smooth transition. We understand the common pain points and fears that businesses may have when considering switching payment processing solutions, and we're committed to building better businesses for owners and our communities–not to mention, making it as stress-free as possible.
In addition to our payment processing solutions, Moneris provides a range of tools and resources to help your business boost sales and stay connected with your customers.
Our Moneris Go Marketplace features downloadable apps to help your business track and reward customer behavior, create all-in-one gift and loyalty card solutions, and we provide additional tools to help boost sales and increase visits. Marketplace can even turn your Moneris POS terminal into an engagement platform for acquiring new customers. You can find this exclusive perk on our Moneris Go and Moneris Go Plus credit card devices.
Ready to start accepting credit card payments?
Credit card processing is a crucial component of any business that wants to accept digital payments. Moneris offers a wide range of payment processing solutions that cater to both in-store and online businesses, as well as industry-leading security measures to protect your business and your customers from fraud. Our payment solutions are designed to be reliable and secure for Canadian retailers, and we offer 24/7 live customer support and on-site field services to help businesses make a smooth transition to a Moneris POS system.
If you're a Canadian business owner looking to improve your payment processing capabilities, Moneris is the perfect Canadian credit card processing partner for you. With over 20 years of experience serving Canadian businesses, Moneris understands that businesses' needs change over time, which is why we offer scalable POS systems that can grow with your business.
Whether you're just starting or looking to expand, Moneris has the payment processing solutions and resources you need to succeed. Review our credit card processing terminals today to find the one that's right for your business.
Moneris: Discover Canada credit card processing that grows with your business
At Moneris we understand that as a business owner, it is important for you to be able to focus on running your operations as smoothly as possible.
Our integrated tools are designed to help you increase your income and achieve success. We believe that you deserve products that are always connected and consistently perform at a high level, just like your business.
Get started with Moneris today!