The Moneris® Merchant Scoop Series is dedicated to highlighting Canadian businesses thriving amidst an ever-changing landscape. Featuring exclusive interviews, learn more about the entrepreneurs behind the scenes, their stories of how they got their businesses off the ground, what it really takes to achieve success, and what the next steps could look like for a resilient future.
If there's anything that scares people more than spiders, it is visiting a dentist. Going to the dentist can be nerve-racking, whether you're going in for a regular cleaning session or something more painful like a root canal treatment.
But what if you had a warm and friendly dentist who doesn't push you to get teeth whitening done when you go in for tooth filling? Someone who builds custom plans with you that will help you achieve your oral health goals while prioritizing your comfortability and budget?
Meet Venice Dental. Located in Vaughan, Ontario, Venice Dental was founded by Dr. Boris Dvorkin in 2014. When Boris opened Venice Dental, he wanted his business to stand out. "We ended up becoming a boutique dental practice, but not by choice. It was due to the circumstances because everything was just so competitive when we started out," he said.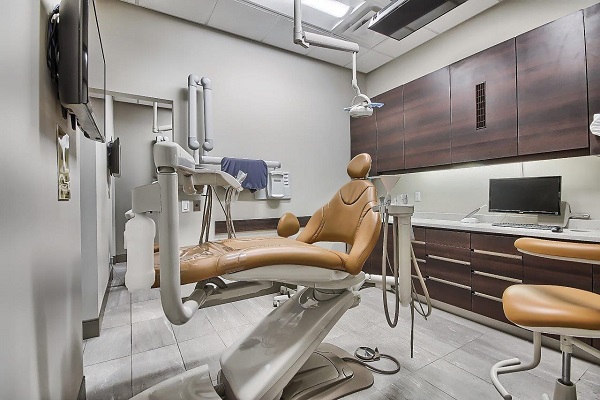 For Boris and his team, operating as a boutique dental practice means getting to work closely with their patients – which is one of his favourite parts of the job.
"I think the main reason why our patients consistently come back is because we really spent time with them. When our patients walk through the door, we know them by name. We know what's going on in their lives, and we'd often take the time to chit-chat about life before jumping into the appointment," Boris added.
Why Venice Dental chose Moneris as their POS terminal
"When I opened my dental practice, I didn't know much about different payment processors or companies at the time. So, I decided to start with Moneris and see how it went," said Boris. To this day, he's stood by his decision. His biggest takeaway is his overall trust in the company – citing how reliable and transparent Moneris has been since he started processing payments with the company in 2014.
Future plans
Just like many other small businesses, Boris would love to expand his dental practice and grow his clientele. But for now, he's happy with how things are going.
He's very satisfied with the service that Moneris has provided him with and would recommend it to other businesses, especially to those in his field of work. "Even my brother, who is also a dentist and runs his own practice in New Brunswick, has been with Moneris since 2016 and is really happy with the service," he said.
To learn more about his journey, read the full story here.