The Moneris® Merchant Scoop Series is dedicated to highlighting Canadian businesses thriving amidst an ever-changing landscape. Featuring exclusive interviews, learn more about the entrepreneurs behind the scenes, their stories of how they got their businesses off the ground, what it really takes to achieve success, and what the next steps could look like for a resilient future.
Background
Paula Godden is the owner and founder of The Pirate + The Gypsy Jewelry in New Westminster, BC. Her story begins with a skin sensitivity to metals she suffers from. As a young girl, she felt bad about her condition because many of her friends wore jewelry that she could not.
One day, when Paula was a young child spending time in her father's garage, she noticed some pure copper lying around and thought it would be fun to make some big hoop earrings from it. Hours had passed and she forgot they were in her ears until her mother noticed them. From there, Paula started making jewelry that looked good, was cost effective, and used non-reactive metals like copper. "It made me happy making jewelry for myself and as gifts for the special people in my life."
The Pirate + The Gypsy
One day, Paula's friend, who is a clothing designer and storeowner, stopped at her home for a visit. She started looking at all of the jewelry pieces Paula had made over the years and asked if she could take some of the jewelry to sell in her boutique. To Paula's surprise, all of the jewelry sold out within two weeks and her friend came back asking for more.
After processing the news, Paula felt that it was at a point in her life where she was ready to take a leap and start her own jewelry business.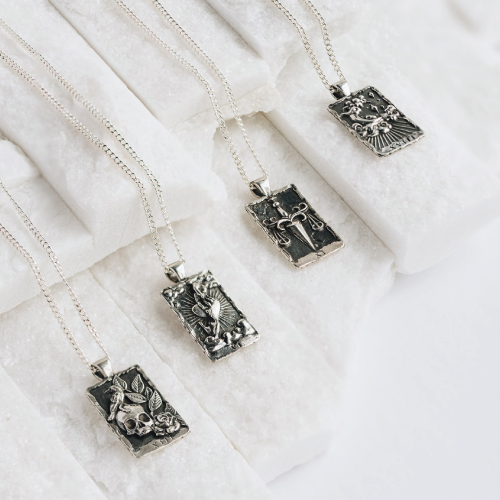 Why Moneris
"When I started creating jewelry with a higher price tag, the payment solution I had just wasn't working. I wanted to work with a company having a professional reputation that the public trusts, so that my customers will be confident that their financial information is safe when they make large purchases with me," says Paula.
Looking Forward
"I'm thrilled to continue pursuing my passion while designing jewelry for customers that will carry meaning in their lives for generations to come.
To learn more about the story of The Pirate + The Gypsy and their experience with Moneris, click here.