The Moneris® Merchant Scoop Series is dedicated to highlighting Canadian businesses thriving amidst an ever-changing landscape. Featuring exclusive interviews, learn more about the entrepreneurs behind the scenes, their stories of how they got their businesses off the ground, what it really takes to achieve success, and what the next steps could look like for a resilient future.
Often, parents wonder where they can bring their child for an appropriate extracurricular activity and suddenly, many different variables start flooding their minds as they consider the right environment for their children. What direction do I want my child going in? What values do I want to instill in them? What do I want my child to get out of their life? Vic Granic, the founder and owner of Super Kick Karate in Toronto, ON and the Canadian Black Belt Hall of Fame (inducting many into the Hall of Fame in Toronto) talks about what he can offer children taught at his studio.
Super Kick Karate is much more than a place for parents to drop off children to partake in their extracurricular after-school activity. It is a place where Granic focuses on instilling valuable life lessons in children throughout their whole experience inside the space (whether they are getting ready to go on the floor, having discussions with Granic, each other or learning how to perfect a certain karate move).
Programs are offered to children as young as five years old. Granic's goal for the children is to have them enrolled in his studio until they leave for university. "The programs for children place an emphasis on gaining self-confidence, self-control, developing positive thinking and life skills, respect and good manners, focus and concentration, perseverance, courage and fitness."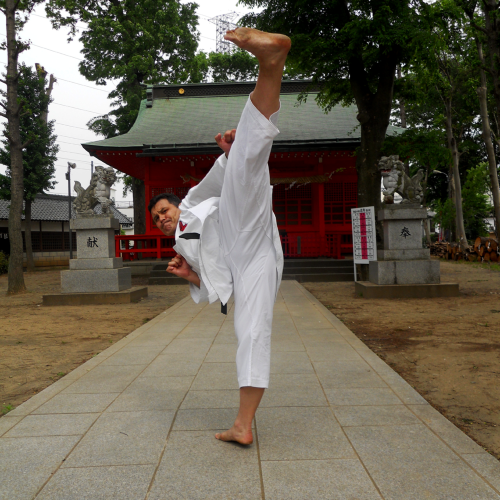 In addition to children's programs, personal training is offered to adults. "I don't accept every adult who is interested, I take the time to understand their goals and I admit them into the program if it aligns with their needs and desires." Granic is also getting ready to offer a Women's Self-Defence program.
Over the 18 years of business, the studio has proven to become so much more than Granic thought it would be. He initially had a vision of simply opening a karate studio. "I love what I do for so many reasons," Granic says. He talks about what it means to him to watch the children grow up at his studio. "Children being empowered each step of the way through karate is equally empowering for me. They are more than just students to me; I build life-long relationships with the children and their families."
Granic chose the Moneris Core V400C countertop terminal to process payments as he was looking for a device with enhancements to prevent freezing and crashing when busy parents are paying for lessons. "I am grateful to have a system that runs smoothly when families are coming in and out of the studio. I am looking into additional Moneris solutions such as Moneris Online as several ways of life have shifted to a virtual environment," says Granic. He added that having a fully functional website and secure checkout system would not only be beneficial if virtual lessons resume in the future, but it would give parents flexible payment options.
Overall, Growth and longevity continue to be top priorities for Super Kick Karate. When Granic can no longer run the business, he dreams of his students taking over Super Kick Karate. "As long as I can, I will be a part of Super Kick Karate because I love working with my incredible students. However, my hope is that they will hold on to their passion for the business and become the leaders of Super Kick Karate."
To learn more about the story of Super Kick Karate and their experience with Moneris, click here.