The Moneris® Merchant Scoop Series is dedicated to highlighting Canadian businesses thriving amidst an ever-changing landscape. Featuring exclusive interviews, learn more about the entrepreneurs behind the scenes, their stories of how they got their businesses off the ground, what it really takes to achieve success, and what the next steps could look like for a resilient future.
Background
MEN ZONE Holding Co. (MZH®) is an all-in-one barbershop with locations throughout the Greater Toronto Area (GTA). The business was founded by Hussam Hassan and Fadhil Radhi in 2016, with a mission to "redefine the barber industry in Canada." MZH has experienced tremendous engagement and growth, spreading awareness about their services through social media.
Today, MZH has grown to be an "executive grooming one-stop shop" with services that have expanded to include barbering, hair removal, facial services, as well as a manicure and pedicure service.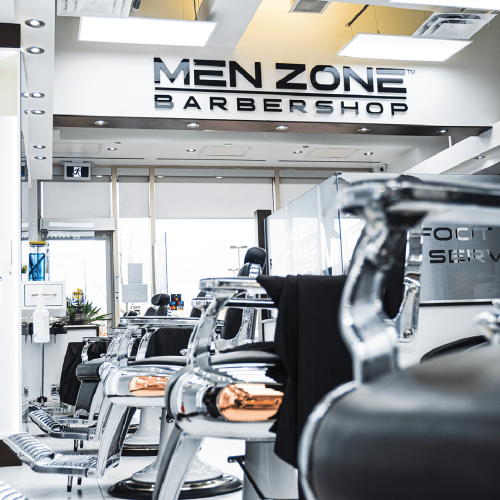 Why Moneris
Hassan highlights three leading factors resulting in MZH choosing Moneris® for their payment solution. "It was the Moneris brand, the competitive rates and the advanced technology that made it clear to us that Moneris was the right choice when we were looking for a new company."
Looking Forward
Hassan, Radhi and the team are always learning, growing and improving the business each day. Expansion is on the horizon as the long-term goal of the business is to have locations across the country.
For now, Hassan and Radhi will continue to wake up each day with open minds to the possibilities for the business, and welcome clients into a space where they can relax and be cared for.
To learn more about the story of Men Zone and their experience with Moneris, click here.