The Moneris® Merchant Scoop Series is dedicated to highlighting Canadian businesses thriving amidst an ever-changing landscape. Featuring exclusive interviews, learn more about the entrepreneurs behind the scenes, their stories of how they got their businesses off the ground, what it really takes to achieve success, and what the next steps could look like for a resilient future.
Background
George Karpouzis and a group of financial traders imagined the concept of Learn-To-Trade.com in the 1990s because of their personal interests and commitment to 'investing based on knowledge.' Each of the traders participated in different markets and through the process of sharing information; they helped each other make 'smart' decisions when investing. The circle of traders continued to grow when friends visited the premises to learn to trade and understand the stock market, which is ultimately, where the title of their firm 'Learn-To-Trade' came from.
The Program
Learn-To-Trade offers a lifetime membership program officially built in 1999 to provide those with the knowledge and the support they need to make advantageous decisions when trading and/or working with financial advisors to invest their money. Individuals become members by signing up for the lifetime membership before having access to support afterwards.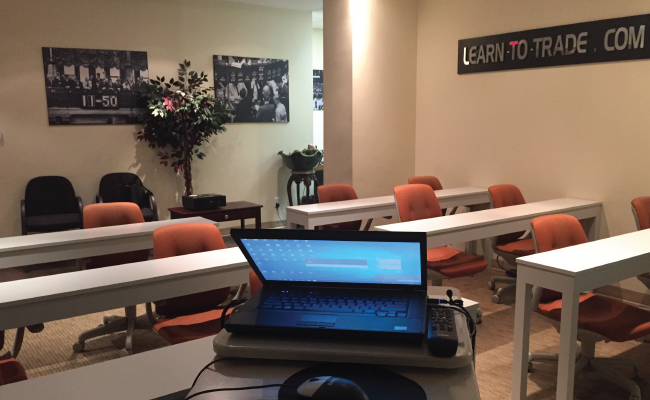 Why Moneris?
"In 1999 when we began to build out the program, we approached the Royal Bank of Canada® (RBC) for all of our banking needs and shorty after onboarding with them, we were introduced to Moneris® and have grown with the company over the years," relates George.
What is Next?
George and the educators at Learn-To-Trade are thrilled to continue to embrace the new reality of offering learning options virtually and in-person. Regardless of where each participant engages with them, their priority will always be transferring knowledge that will support success while trading in the stock market.
To learn more about the story of Learn-To-Trade.com and their experience with Moneris, click here.