The Moneris® Merchant Scoop Series is dedicated to highlighting Canadian businesses thriving amidst an ever-changing landscape. Featuring exclusive interviews, learn more about the entrepreneurs behind the scenes, their stories of how they got their businesses off the ground, what it really takes to achieve success, and what the next steps could look like for a resilient future.
Danielle Poggi took ownership of a struggling rock-climbing gym in 2014, and rebranded it to what is now Climb Base5. The word 'base' was chosen because she wanted the gym to be a welcoming ground for climbers to meet, establish a connection, and build meaningful relationships within the climbing community. Today, with two locations in North Vancouver and Coquitlam, the gym continues to place a strong emphasis on inclusivity, having fun, and discovery.
As the company continues to evolve, Poggi is looking to create an ecommerce store through Moneris so she can offer more consumers the opportunity to purchase her merchandise. With their gyms, portable climbing wall, and retail store, the business continues to welcome people who are eager to share their passion, explore their creativity, and build a stronger community of climbers and like-minded individuals.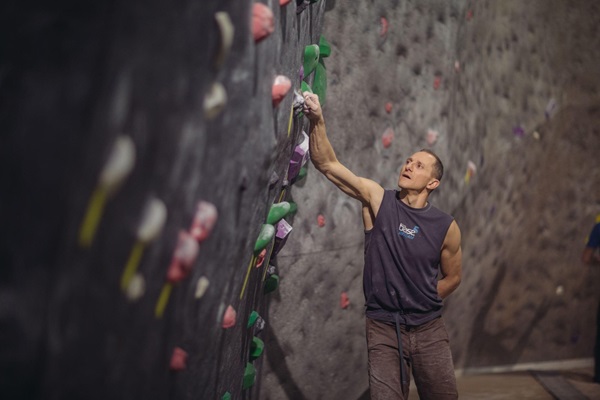 To learn more about the story of Climb Base5 and their experience with Moneris, click here.
---
If you're looking for a rocking place to learn new skills and grow as a climber, check out Climb Base5. Book a slot at one of their locations in North Vancouver or Coquitlam for long, steep, lead routes and amazing bouldering!
MONERIS and MONERIS & Design are registered trademarks of Moneris Solutions Corporation.