The Moneris® Merchant Scoop Series takes a closer look at Canadian businesses who are thriving in an ever-changing business landscape. Learn about what it took to get their businesses off the ground and how they are maintaining their success.
In this edition, we chat with Dr. Bryson Chow of Kinectiv Sport and Health – a healthcare business that started with a small group of dedicated practitioners that has grown to 14 practitioners and 7 staff members in just under a year.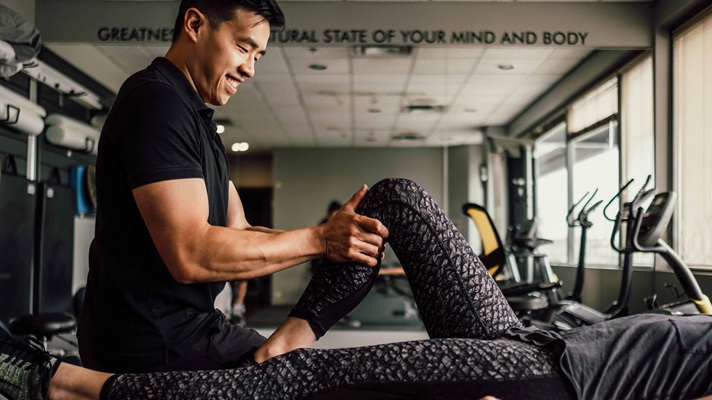 Tell us a little bit about Kinectiv. What made you decide that you wanted to have your own practice?
After working alongside various professions from different offices, I decided to open my own practice in August 2018. I know how discouraging pain and injuries can be to a person's life, so my dream was to build an office where we could offer a diverse selection of care from a team of health professionals. I felt it was better for patient care to be able to look after everyone in an innovative and collaborative environment. I wanted to build a workplace with an enthusiastic work culture that was passionate about helping others.
How is Kinectiv different from other practices? As a business owner, is this how you envisioned Kinectiv from the beginning?
We offer chiropractic, physiotherapy, registered massage therapy, acupuncture, counselling, kinesiology and orthotic services. We know there are many people in our community who utilize our services because they are in pain and how it affects their lives. Our goal from day one was to be on the other side of the spectrum. We renovated a 3000 square foot space to provide a comfortable and relaxing environment. In order to deliver a high-end guest experience, we implemented case-study style training to ensure everyone on our team can provide an amazing service. For the past year, we worked hard to build a reputation to help people get their bodies back on track and make people feel strong and independent with their daily life activities.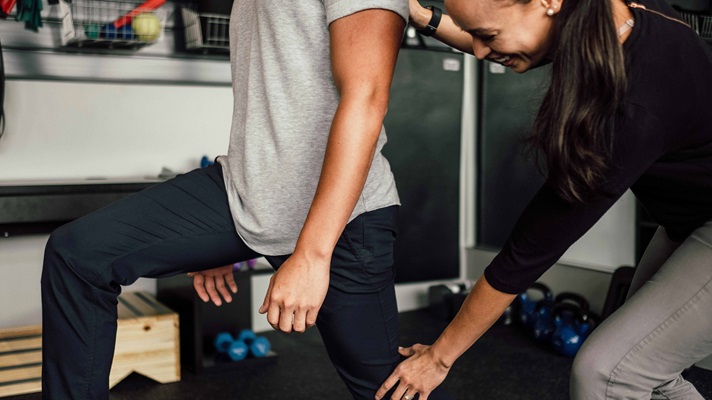 How important is it to have strong and reliable partners for growing businesses?
Having good partners is priceless. In our line of work, many businesses make decisions based on purchasing the cheapest products or services. While that might help in the beginning, it could be very costly in the end. Especially if billing, payment processing, and other services you're using aren't backed by reliable partners, as this can really affect your business.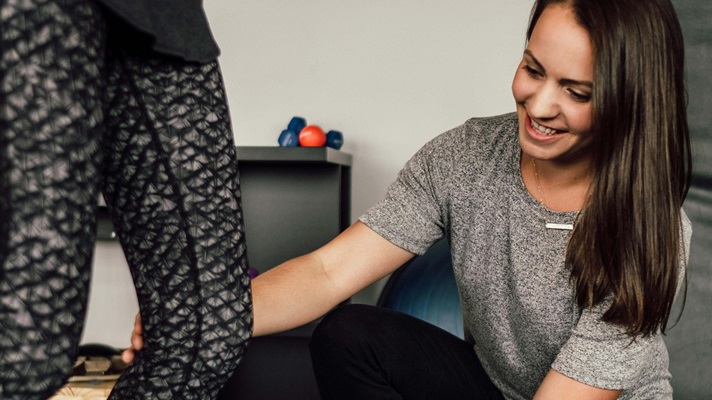 What advice would you give to small business owners on growing their health care business and attracting new patients?
I think our biggest secret to success is that we are proactive and we make decisions quickly before something becomes a problem. Also, do not be afraid to reach out to other healthcare business or competitors in your area. They may be more helpful than you may believe!
If you're located in Maple Ridge, Coquitlam, Port Coquitlam, Pitt Meadows, and Mission and need a team of professional who are passionate about your health, visit Kinectiv Sport + Health at 200 - 20395 Lougheed Hwy, Maple Ridge, BC. Or, book an appointment online.
---
If you would like us to feature your business in a future Merchant Scoop, please contact us at socialmedia@moneris.com.
The information in this article is provided solely for informational purposes and is not intended to be legal, business or other professional advice or an endorsement of any of the websites or services listed.