The Moneris® Merchant Scoop Series takes a closer look at Canadian businesses who are thriving in an ever-changing business landscape. Learn about how these entrepreneurs got their businesses off the ground, how they adapt to the 'new normal' and plans for the future!
When Robin Devine was 23, she owned the Canadian distributorship for Checker Automobiles in Canada, and it was the beginning of everything for her. With a motto of always being honest with customers, she gained success first with Checker, then with a company she purchased that manufactured 1952 reproduction automobiles. From selling lilacs and rhubarb with her grandmother in the east end of Toronto at age 5, to creating signature timepieces worthy of royalty, Robin's journey has been nothing if not interesting.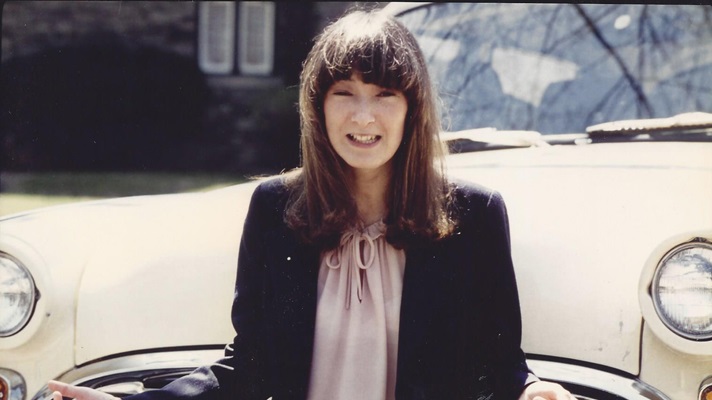 Tell us a little more about Time is ticking. How did you get started in watchmaking?
I fell into watchmaking just by chance. I had a friend who was in the watch business and our little daughters were best friends. He had some wonderful ideas and asked me if I would like to help with a concept for the Royal Canadian Mint. I went to Ottawa with him and we created the first Maple Leaf watch for the Mint. After that we created the first postage stamp watches for Canada Post using actual postage stamps from the l950's Canadian Wild life series.
What was interesting was that I created the first pre- sale concept for Canada Post. This was in 2001. All of the Wild Life series stamp watches were sold in advance. Canada Post paid us for the watches after they were sold and their funds had been received. People waited for three months to receive the watches and almost 12,000 watches were sold. The campaign was an enormous success considering they were only sold to their philatelic members and not to the general public. Thus presale became my primary method of doing business.
By this time my friend had moved on to other things and I was making the watches myself through my suppliers. I would design the watches, create the campaigns and do the fulfillment. Except for putting the various pieces of each watch together I would do every aspect of the actual campaigns myself.
The Canadian military didn't have very much money to build esprit de corps and the regiments desperately wanted to have watches reflecting their respective regiments and heritage. So I would initially completely underwrite the campaign cost- from design to advertising, have a base price cost of the campaign- watches; everything over that base would go back to the regiment and they would decide on the retail price of the watch. I have had thousands and thousands of watches donated to Veterans in hospitals and nursing homes across Canada. Thousands and thousands of dollars have been raised for regiments through the sale of the watches.
I also made the 75th and 90th anniversary watches for Canadian Tire, with their watch funds going to Jumpstart during their 90th. Anniversary. The Queen and Prince Philip have been presented with 6 of my different regimental watches by the Canadian Military during official visits. One of the watches was "the Royal Newfoundland Regiment", created for the 100th anniversary of Beaumont Hamel. I was extremely humbled to know that I played a small part in honouring the history of those families and their sacrifice with that regimental watch.
Giving back is a big part of your business, with funds being donated to veteran's organizations and more recently to food banks and shelters to help with COVID relief efforts with your Canada Watch. Why is this important to you?
It was because of my past success in the automotive industry that I have been able to give back with my watch campaigns. Currently my watches are being sold for 100.00- a large portion is being returned to charities. When you consider that the watches are valued at approx. $250.00 and I pay for everything in US dollars. They have a Seiko Japanese movement, 24k gold plating, engraved case back and an embossed collector's box-- this price is unheard of. I also create an historical poster for free to tell about the history of the regiment or the campaign. It isn't about just purchasing a watch but it is about why they are buying the watch. It's about the history and the importance of what each watch represents.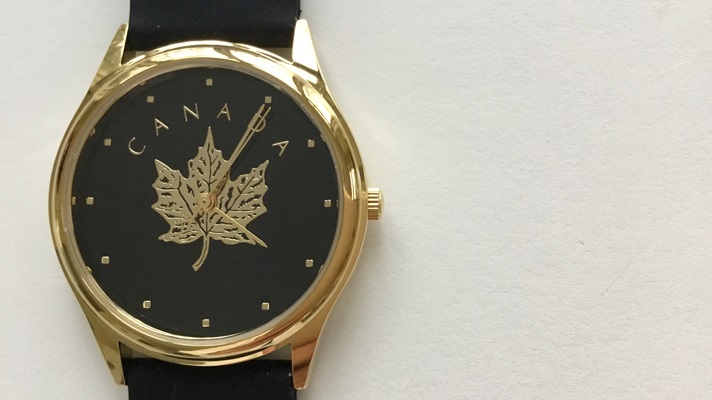 What is the biggest lesson you have learned as a business owner? What advice would you give new businesses starting up? What business tools would you recommend to them?
Be honest. Be grateful. Be kind. Pay your bills on time. Your credit rating matters. Don't go in over your head. When I started Ontario Checker Sales I had one car to use as a demonstrator. It had a bullet hole in the rocker panel (I never knew how it got there). As soon as I would sell one car it would pay for the next car. Work hard and don't be afraid to do things differently. When one door closes, find another one to open. Don't blame others for your mistakes - just get back up again and find a way to succeed. Ask people for help. All a person can say is yes, or no. Remember that we are all the same and that no one is better than the rest. The opportunities are there- you just have to find them. Be creative and don't be discouraged. There are lots of wonderful people who are willing to lend a helping hand.
Time Is Ticking has been a Moneris Merchant since our inception in 2000. How has that relationship played a part in the success of your business?
Oh my goodness. I love Moneris. I have been approached by a number of different processors over the years and I would never, ever consider using anyone except Moneris. When Moneris first started, you had to have a current account with the Royal Bank but now it is open to everyone and that is wonderful.
I have never had to worry about my funds not being accurate with Moneris. I use the telephone processing system because it's easy for me (I still use a flip phone). At Moneris, people are available 24 hours a day. Moneris has been wonderful for my business. Many people still prefer to call me with their orders. This way I can ask them exactly what they need. Sometimes they will tell me it is a gift and then I'll send a Christmas card along with the watch saying exactly what the customer wants to say. My business could have never survived without Moneris. It's all about trust and I implicitly trust Moneris. Moneris provides me and my customers with peace of mind.
With the effects of the pandemic on small businesses, how have you adapted your business to the way people are shopping now?
It's hard to gain exposure especially when you are limited to transacting personally with the public. I have to rely on being able to get the word out-- to run ads and find various ways to create exposure for my products. What you are doing for me is significant and is exactly the kind of company Moneris is. Moneris is trying to make things possible for their clients.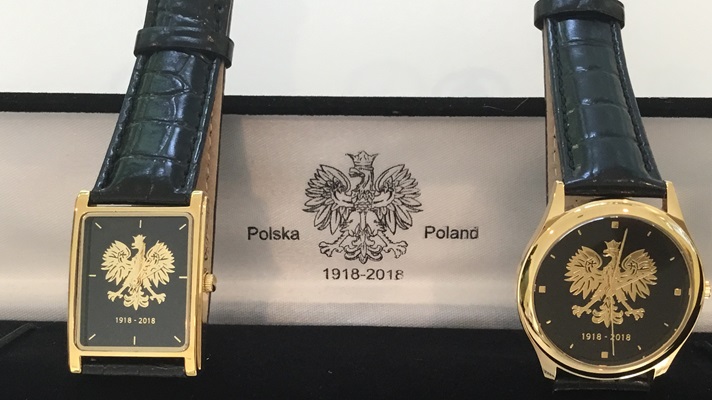 Do you have any new designs in the works? How can people find you to order your watches?
I have been making the Canada Watch this year with proceeds going to homeless shelters and food banks. I have also been making an anniversary watch for Poland for the past two years.
Last year I made the watches for the 50th anniversary of the World Youth Games for the Special Olympics, which were held in Toronto. Watches were donated to the young athletes who were competing in the Games. You can't imagine how excited those athletes were to receive these watches as it had never been done before. I like to do things like that. Seeing the smile on people's faces when they receive something really beautiful means a lot.
If anyone who reads this would like to have a watch campaign created for free, there are a few minor parameters. They can go to my website or email me at timeisticking@sympatico.ca
---
Want your business to be featured in a future Merchant Scoop? Please contact us at socialmedia@moneris.com
The information in this article is provided solely for informational purposes and is not intended to be legal, business or other professional advice or an endorsement of any of the websites or services listed.