It's time to crank up the volume on the dad jokes and unmute all WhatsApp groups featuring dads who send lengthy forwards. Whether your dad is the king of cheesy puns, the grill master with savage replies, or the ultimate Sudoku champion, let's celebrate all the dads who know how to rock their 'Dad Bod', pull off the most epic dance moves, steal the thunder with their Karaoke skills, all while managing to make us feel like the luckiest kids in the world.
Looking for some last-minute ideas for your pops this weekend? Check out our curated list of places (who we proudly call Moneris merchants) to explore with your dad this Father's Day.
1.
Peace Collective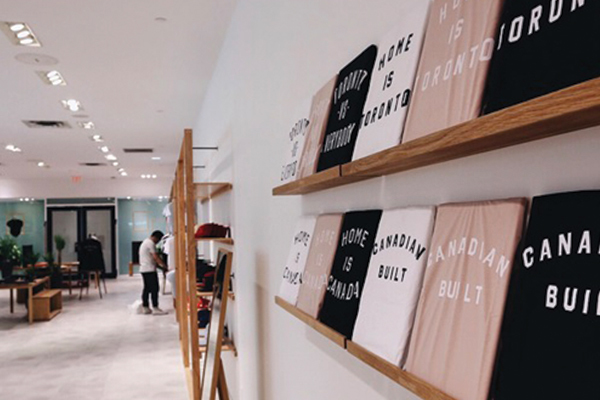 Gone are the days when all you could find to gift your dad was a "World's Best Dad" mug. Step it up this year and head to Peace Collective (PC) a global, Toronto-born, minimalist-style apparel brand that produces exceptional clothing to help people look good while giving back to the causes and communities they are passionate about. PC is a sustainable clothing brand known for its bold typography and eye-catching illustrations that convey powerful messages of peace, inclusivity, and social justice.
If your dad is into sports, there's a unique Raptors tee or Blue Jays hoodie to add to his collection. Proud Canadian? PC offers a wide range of clothing promoting local communities. From its iconic "Home is Canada" collection to collaborations with local artists, Peace Collective celebrates its Canadian roots while embracing and supporting diverse individuals around the world.
2.
Twin Image Hairdressing
Treating your dad to a salon visit on Father's Day is a thoughtful gesture that allows him to look and feel his best while enjoying a well-deserved break from his busy routine.
With two locations in Toronto, Danforth Avenue and the Upper Beaches area, Twin Image Hairdressing specializes in offering professional grooming services. From a trendy haircut to a classic trim, Twin Image Hairdressing is known to keep its clients happy.
The salon offers a range of services beyond haircuts. Your dad can indulge in a relaxing scalp massage, a refreshing facial treatment, or even a professional beard trim. That's a great way to elevate his grooming experience and leave him feeling rejuvenated.
3.
Climb Base5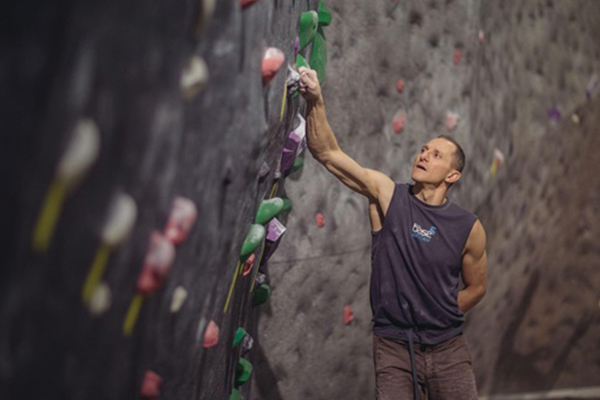 Are you looking for a bonding activity with your dad that is fun, promotes fitness, and is a memorable experience? We got you! Climb Base5 offers a thrilling indoor climbing experience that adds an element of adventure to Father's Day. With two locations in North Vancouver and Coquitlam, their climbing facility caters to climbers of all ages and skill levels.
The climbing walls are crafted with various different textures to provide an exciting climbing experience. The facility is equipped with top-notch safety systems and trained professionals ensuring climbers can enjoy their experience with peace of mind. Take your relationship with your dad to new heights with an unexpected experience at a climbing gym.
4.
Dark Woods Brewing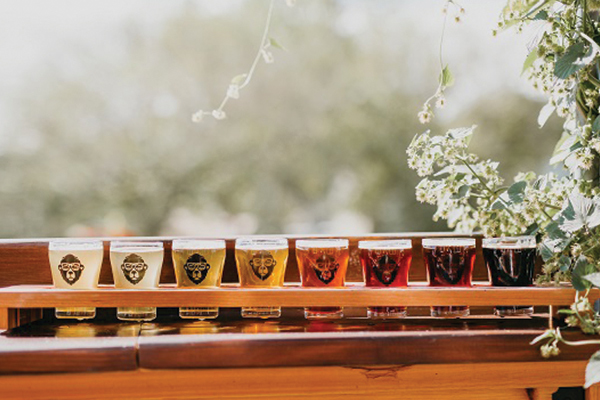 After a busy day, it's time to drink beer with Papa Bear! Explore Dark Woods Brewing, a hidden gem in Innisfail, Alberta. As the name suggests, Dark Woods is situated amidst a lush and enchanting forest and is a hotspot for beer enthusiasts and nature lovers alike. This unique brewery combines the art of craft beer with the serene beauty of the surrounding woods, creating an immersive ambiance and unforgettable experience.
Father's Day is a day to celebrate the unsung heroes in our lives, the guiding lights who have lovingly embraced the role of fatherhood. They may not always be expressive, but we know they love us to the moon and back, and so do we. Here's wishing all dads and father figures a very happy Father's Day!