As a restaurateur, you want to provide your diners with memorable experiences to make them return and recommend your restaurant to others. These experiences could include great cuisine, excellent service, appealing ambiance, or an extensive menu. However, overlooking the final steps of table turnover could have a severe impact on whether your customers will return.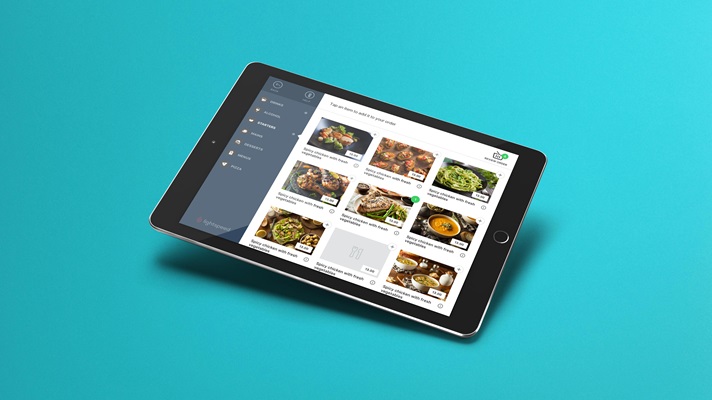 The secret recipe for increasing restaurant efficiency is improved communication between your staff, customer service touch-points, and your use of restaurant management and payment technology. Your restaurant's operations are more efficient when these key components work well together, resulting in faster table turnover, higher revenue, and happy customers.
So, how can you maximize your diners' overall experience while keeping your restaurant efficient?
Improve communication between your staff
A busy restaurant with happy customers is a profitable restaurant. However, efficiency can plummet quickly if your staff aren't appropriately trained to deal with the busyness. With a long waitlist, hectic kitchen and overwhelmed servers, there is little time to spend focusing on communicating effectively.
There are many ways to avoid communication issues in restaurants, some of which can be simple to implement:
Properly educate your staff by developing a training program that outlines all roles and responsibilities, including cross-training all your employees on each other's tasks.
Encourage staff to attend weekly meetings with their insights, feedback, and suggestions to improve communication between management and staff.
Improve back-of-house and front-of-house communication by adopting a POS system that sends messages directly to the kitchen with easy-to-read font.
Ensure you have a process for communication between shift replacements, providing a clear status of the tables they were serving or the meals they were preparing.
Provide a consistent restaurant experience
Restaurants want regular customers and making guests feel like they're welcome every time is the key. The hidden opportunity in the restaurant experience article by Discover® Global Network highlights that 85% of customers with a bad restaurant experience would actively warn others of the establishment's poor service.
Ensuring that your diner's overall experience is outstanding every time comes down to the responsiveness of restaurant staff, followed by price and food quality—in that order. Serve up exceptional service by:
Re-evaluating your floor plan and table management
Assign servers to dedicated sections and ensure that your staff know how many tables are available at all times so that guests can be seated as quickly as possible.
Consider using a tablet POS system to enhance the customer experience. With the iPad POS solution from Moneris, you can easily create a floor plan to assign servers to specific sections, orders to seats, and book reservations.
Streamlining your restaurant's floor and table operations can help cut down wait times for guests and significantly improve your reputation.
Using tableside ordering
The days of writing orders down on a notepad are gone. With tableside ordering, your servers can take orders at the table, or anywhere within your location, and send them wirelessly to the kitchen. By using a tablet POS system to simplify order input, you can increase restaurant efficiency and send orders to the kitchen without mistakes or delays.

Accepting all major credit cards
Some diners prefer a long, involved dining experience, while others want a quick service before they need to be on their way. Whether it's debit, credit or even contactless, paying without cash has become commonplace for most restaurants.
Restaurateurs must be ready to accept customer's preferred payment options. Make sure to enable your payment terminal to take cards from major card issuers, like Discover®. Whether a customer pays their bill using a Canadian credit card or an international card, you can provide a positive, hassle-free checkout experience.
If you don't accept all major card credit cards, call Moneris today to discuss your payment options and how to accept every debit and credit payment on your terminal. 76% of Discover® Cardmembers prefer to use a credit card when paying at restaurants while travelling internationally, so it's important not to miss these opportunities.
To help speed up the table turnover process, integrate your payment terminal with a POS system to process bills quickly and close tables for your next guests.
Simplify restaurant management to increase efficiency
Efficiency is just one part of the equation. However, it's one of the most significant factors when it comes to running a successful restaurant. Your first order of business should be establishing a clear line of communication between your staff to create a lasting impression on your guests. Your employees depend on each other, and the diner's overall experience depends on the front-of-house and back-of-house being in sync.
Using the right technology for your restaurant can be one of your most significant assets in improving communication and increasing efficiency. Whether you run a busy café or an intimate dining room, it's essential to find a POS system with the right features to suit your needs. Here are some of the crucial elements to look for in a restaurant POS system to take your business to the next level: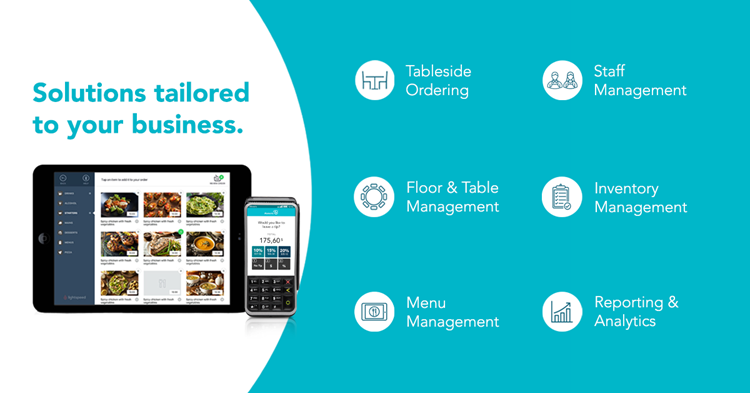 Excellent service is one of the memorable experiences you can offer to your guests – an experience they talk about on Instagram, in online reviews, or share with their friends. According to Discover®, excellent customer service involves the entire staff from the beginning of the meal to the end. By accepting all major card brands at your restaurant, customers can pay the bill effortlessly and conclude their experience on a positive note.
---
The information in this article is provided solely for informational purposes and is not intended to be legal, business or other professional advice or an endorsement of any of the websites or services listed.