Search Engine Optimization (SEO) can be a daunting topic, but it is an important aspect of your online presence. It's the practice of enhancing your website to rank higher in search engine results. Why does that matter? By ranking higher on search engines, your business will get more exposure, which leads to more visitors shopping on your website and more sales.
In the final piece of our six-part series about how to sell online, we're diving deep into strategies to help your website rank higher in search engines.
If you want to rank organically on the first page of Google Search, you're going to have to play the long game. There are three primary SEO categories: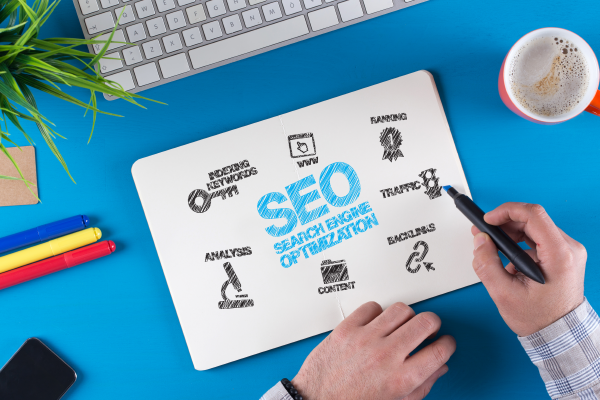 What is on-page SEO?
On-page SEO refers to everything you can do on your website to help you rank. The goal of on-page SEO is to help Google and other search engines match your web pages to what your target audience is searching for online. If Google can easily understand your website, it's more likely to rank it higher.
What is off-page SEO?
Off-page SEO refers to building your website's influence outside of what you're doing on your website to generate traffic. It includes writing guest posts for other blogs, interacting in a forum, or even getting reviews on Google Business Profile. In a nutshell, off-page SEO tells search engines what others think about your website, so a large percentage of it will come from building backlinks.
What are backlinks?
Backlinks are hyperlinks that connect other websites to yours. These links tell search engines that your website is relevant to others, which increases your credibility as a brand and gives your website a higher rank.
Not all backlinks weigh equally—search engines give higher weight to links coming from reliable and popular websites. Backlinks can harm your credibility if they are not from sites related to your industry. If you want your website to grow and prosper, you'll need to put together a strategy for building useful backlinks.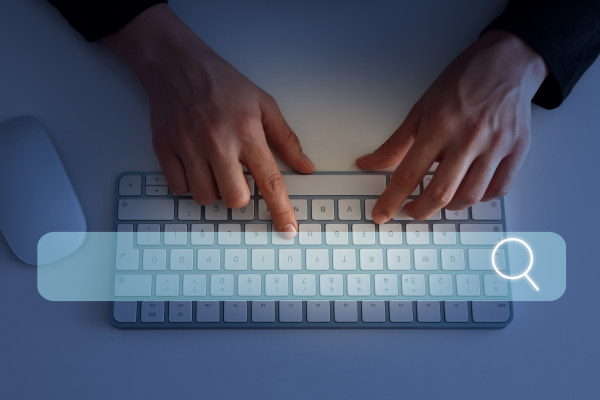 What is technical SEO?
Technical SEO relates to optimizing your website structure to help search engines index your website more effectively.
Aside from the on-page and off-page SEO, you also need to pay attention to the following:
Title tags. Optimize the title tag of your web page by including a keyword that describes the main theme of the page. Each page on your site should have its own title tag.

Meta descriptions. Meta descriptions provide search engines with more context as to what the page's content is about. Include a couple secondary keywords in the description if you can and try to write so it prompts someone scrolling through search results to see your description and take action.

Headlines. Your page should have a headline and sub-headlines that follow a hierarchy. The name of the page or title of your article should always be the H1. Any subheadings should be H2s, and if there are sections within those subheadings they should follow as H3s, H4s etcetera. If possible, the headlines should have the page or article's focus keyword.

Sitemaps. It is a road map to your website. It tells search engine bots about the structure and content of your website. You can have either XML or HTML site maps. You can generate the site map using a site map creator tool, then submit it to Google or Bing Webmaster.

Domain name. If your domain name contains a keyword that you want to rank for, your website is likely to appear at a higher position on the search engine results page when people search for that keyword. This isn't always possible with your main domain, especially if it's your brand or name, so this is where URL structure can help.
URL structure. The structure should be simple, memorable, and contain the focus keyword if possible. It should not contain extraneous characters.

ALT tags. All images must have ALT tags as it makes it easier for the search engine to index images and also makes the images accessible to screen readers.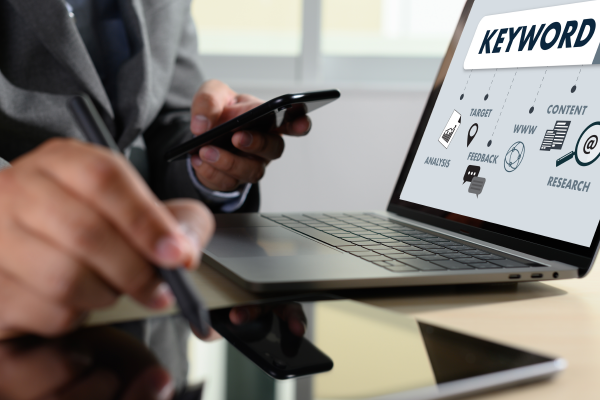 Before you begin optimizing, you need to identify keywords that match your business. Search keywords are words that people are typing in Google when they're looking for something. Now that you understand what to look for when targeting keywords, you're probably asking, "how do I use it to get more traffic?" The answer to your question is to create a content marketing strategy.
What is content marketing?
Content marketing involves creating valuable and relevant content to attract a targeted audience and motivate them to buy your products. Rather than promoting your brand, it establishes your credibility and helps you gain the consumer's trust—and trust builds sales.
Create valuable content for your business
You're probably familiar with blogs and social media, but they are many other types of content you can create as part of your strategy, such as:
Offer useful information, guidance, or business tips through videos or podcasts.

Infographics that use a mix of images, statistics, and charts to tell a story.
Share customer success stories with testimonials or case studies.

Provide in-depth information about your industry through eBooks.

Similar to a research paper, white papers are high-level reports about a specific, trending topic.

Engage with your audience through live webinars and answer customer questions in real-time.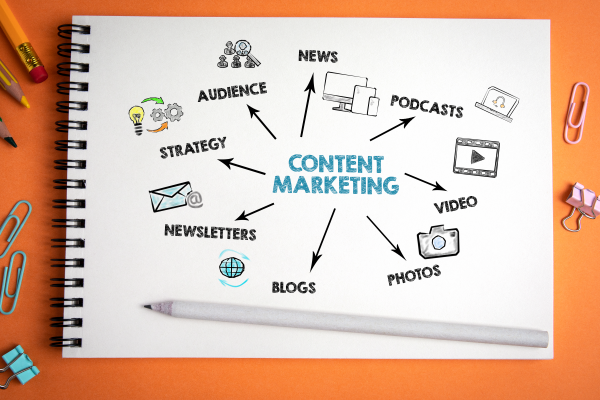 You don't need to create all these different content types right from the beginning. Start by creating a blog and a social media strategy to build your foundation, and then branch out into other formats. Remember that for your blog posts to rank high, you must write them with specific keywords. If you want your audience to find your article about gift ideas for Mother's Day, make sure you include that in your title.
Build a content marketing calendar
As you start creating more and more content, you might find it's hard to keep track of everything. To ensure your content strategy is organized, create a monthly editorial calendar for your blog and social media channels.
You can build a template using Excel—assign a column for the publishing date, one for the topic and title, and one for the publishing channel. Not only will this make planning your content easier, but it will also ensure that you're publishing a variety of content and topics.
By creating strategic, optimized content that resonates deeply with your audience, you'll be able to drive high-quality traffic to your website and obtain happy customers.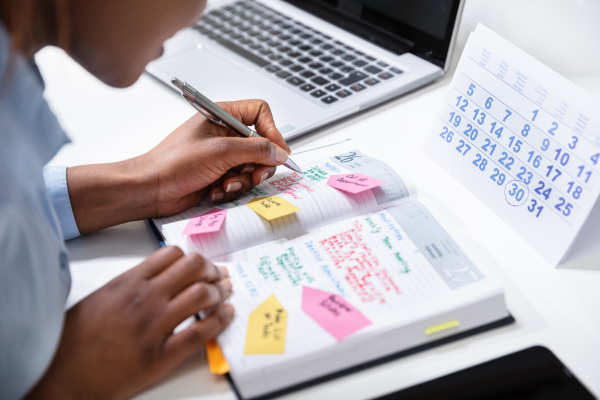 We hope you enjoyed our six-part series on how to sell online. In addition to SEO best practices, we talked about your pre-launch checklist, setting up your website, web design basics, DIY product photography, website architecture and copywriting basics to help you sell more online.
Ready to build your website? Check out our all-in-one e-commerce solution, and head on over to our dedicated website creation page.