There is no doubt that the pandemic has shifted the way we interact with others, spend money, and especially the way we shop. Ecommerce is embedded in our lives more than ever, and ensuring your product or service is available online isn't just important these days – it's essential. The need for socially distanced shopping has accelerated this digital-first phenomenon, and it's one of the post-pandemic buying habits that are here to stay.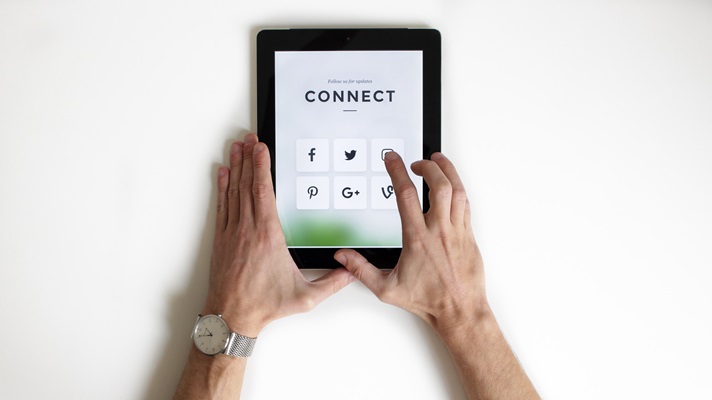 With Moneris' Start Selling Online series, we want to ensure that you're using your resources carefully and setting up your online business for scalable success. In the first part, we laid the groundwork with some pre-launch preparation by defining your primary audience, picking the top-selling products for your ecommerce store, and figuring out the shipping process for your orders.

The second part focused on what you need to know when choosing an ecommerce solution for your small business. We've made this easy with the help of our partner, Bookmark. Through their powerful AI-tool, you can easily create a high-quality website that reflects your business's personality. Next, we tackled site functionality, product photography and search engine optimization to create a solid foundation for building your online store.

Now that you've set up your ecommerce store with Moneris Online, it's time to share it with the world. To set your online business up for success, you'll need to roll out a detailed marketing strategy to drive shoppers to your store. We'll take you through the journey of creating a marketing plan, covering everything from social media to content marketing and optimizing your website to get more traffic.
Build your online presence with social media

Don't forget to improve your SEO

Build a content marketing strategy

Consider outbound marketing tactics

Measure results and make adjustments
Explore different ways to drive traffic to your website
Small business owners often have a tight budget and not enough time in the day, making promoting your business a challenge. The good news is that there are plenty of ways to market your business without spending much money, but you need to create a solid marketing strategy for your online business.

A marketing strategy can help outline your approach, determine tactics to help achieve your business goals and increase your chances of success.
Build your online presence with social media
Social media isn't just a way to keep in touch or share memes with your friends and co-workers. It's an effective way to promote your website. It helps to build brand awareness for your business and engage with your customers. Not to mention, it's also a cost-effective option since it's free to use. With so many social media platforms, it's easy to lose track of your marketing priorities, so consider the following:
Choose the right social media platforms
There are so many platforms, such as Instagram, LinkedIn, Facebook, Pinterest, Twitter, TikTok, Reddit and YouTube – to name a few.

To get started, figure out which platforms your customers use the most. If you're a skincare brand targeting Millennials and Generation Z, for example, you're likely to find them on Instagram, TikTok and YouTube. In this case, posting your products on LinkedIn will not be the best use of your time, so focus your efforts on the platforms where your target audience is most active. We recommend picking two to three relevant platforms and creating a dedicated business page to get started.
Ensure your branding is consistent
Successful brands on social have one thing in common: a firm grasp of their brand identity. They have a consistent voice and vision throughout their website and social media profiles - from bio to content, community management, and hashtags.

By choosing the right brand archetype, you'll know how to communicate, look, and interact with your customers. Once you have established a cohesive identity, your audience will be clear on your message.
Create high-quality content
Naturally, you will need high-quality content to deliver your message to the desired target audience. Different types of content can provide real value to your customers.

Evergreen content is the type of material relevant to your business for an extended period, such as how-to guides, testimonials, reviews, research, and case studies. You can refresh it quickly and reuse it often. On the other hand, ephemeral content is the type of material with a short shelf life and doesn't require an extremely polished creative piece. For example, behind-the-scenes or in-the-moment content created on Instagram Stories would fall under this umbrella.

Promotional content focuses on your brand and advertising your product. In contrast, consumer-centric content focuses on your target audience and what they may find interesting or engaging. There is a rule for creating content that only 20% should be promotional, while the remaining 80% should be consumer-focused.

When it comes to content creation, you should use a mixture of different content types on your feed. For inspiration, look to your competitors or influencers who are creating content in your niche. It'll help you get an idea of how to position your brand and your products. Don't forget to interact with your audience in your comment section. Not only is it an effective way to build long-lasting relationships with your customer, but you can get new content ideas from them.
Run contests on social media
Customer engagement on social media is crucial for your business's success, so offering incentives to potential customers is an effective marketing strategy that requires minimal effort. Encourage your followers to share your content by holding online contests and offering prizes to the winners. The idea is to get social media users to like, follow, and share your business by tagging friends on your post to expand your reach. While you may need to offer free products, discounts, and coupons, the brand awareness and potential followers you get will be worth it. Not only will you generate a lot of buzz for your brand, but you'll also gain a lot of new followers, which increases the percentage of people who see your content and engage with your messages.
Make sure your profile is complete
Social media marketing is a powerful way to driving online traffic because you can directly engage with your customers. However, your ultimate goal is to guide visitors from your social media channels to your website. Ensure that your profile has a well-written bio and the appropriate call-to-action. You only have room to add one link in your profile on most social channels, so use it to drive traffic to your website – it can be your homepage or a product category page.

While most channels allow you to add a specific link to each post, Instagram and TikTok don't have that functionality, but there are ways to overcome that. With the swipe-up feature available through Instagram Stories, you can add links to specific products on your website. On TikTok, you can post a link directly in the comment section for your customers to copy.
Don't forget to improve your SEO
Perhaps you have searched your business online, but nothing has shown up, so you may be wondering how you can rank on Google. SEO, or search engine optimization, means making your website visible to search engines. As it's a common problem for small businesses to reach new people, these rankings can be a big deal in driving traffic and sales. For prospective customers to find your website, you'll need to improve your SEO.

Many factors help rank your website on search engine results pages, including relevant keywords and their placement on your website, your content's quality and length, your pages' loading speed, mobile optimization, and more.

To boost your SEO, find keywords that get high search volume and are relevant to your brand. You can find these terms by conducting keyword research on Ahrefs, SEMrush, KW Finder, Google Analytics and other platforms. Once you have built a decent list, you can do on-page SEO and put these keywords in relevant places, like page titles, H1 tags, product descriptions and meta-descriptions.

After optimizing on-page SEO, which refers to everything you can do on your website to help you rank, you can work on technical SEO. It involves optimizing your website's structure to eliminate any problems, improving your page speed, and ensure your website is mobile-friendly.
Generate digital local awareness
Make your marketing efforts local by submitting your brick-and-mortar business information to Google My Business. Adding your details on this platform will allow you to appear on relevant local searches throughout all of Google apps and provide potential customers with a complete set of details - including your website, opening hours, contact information, and a map of your location. You can even indicate if you're open for takeout as a restaurant or offer curbside pick-up at your retail location, which is ideal for your local customers.

To take advantage of this service, claim and verify your business by filling out your profile with all relevant information, including business name, address, phone number, website, hours of operation and location.
Build a content marketing strategy
You can easily make your website popular and help it rank on Google with content marketing. There different types of content you can create, including:
Offer valuable information, guidance, or business tips through videos or podcasts.

Infographics that use a mix of images, statistics, and charts to tell a story.
Share customer success stories about them using your product with testimonials or case studies.
Provide in-depth information about your industry through eBooks.
Similar to a research paper, white papers are high-level reports about a specific, trending topic.
Engage with your audience through live webinars and answer customer questions in real-time.
These tactics can take up a lot of time, so regular blogging could be low hanging fruit and a great place to start.
Become a skillful blogger
Blogging is one of the best branding strategies in online marketing. It can help you strengthen your SEO and increase your rank on search engines. Make sure you're writing posts using the right keywords. The more often these words appear in your high-quality content, the more likely you will appear in search results and be discovered by your target audience.
Try guest blogging on other websites
You can expand your marketing even further by publishing content on blogs and websites other than your own. Not only does it build your reputation as a thought leader, but it also generates awareness, strengthens your SEO when you include a link back to your website, and encourages new audiences to browse your products.

The best approach is to only post on reputable publications that get a decent amount of traffic. Start by creating a list of online magazines within your niche. Reach out to the editors directly through email, LinkedIn or Twitter. Some publications have dedicated pages where you can submit your pitch, so make sure you find the right channel to connect with the editorial teams.

If you're shy or uncomfortable with reaching out to others, you can publish snippets of your content on LinkedIn Articles, Medium, and Quora – ensure that you provide a link to the full blog to drive traffic.
Consider outbound marketing tactics
Play the referral game
In marketing, word-of-mouth is a recognized (and free) method to make strides in business. Every satisfied customer is a potential marketing agent. It spreads like wildfire when your product delivers real value more than the actual cost. Online customers rely mostly on others' feedback, so make sure you're providing a good experience every time and addressing any negative feedback right away.

If your customers are happy with their experience, you've given them a reason to do business with you again. Don't forget to identify opportunities for repeat purchasing, upselling, and cross-selling. Even if the chance doesn't exist, make sure to surprise and delight your customers. Perhaps you can pick five customers who left glowing reviews and send them a package with goodies and swag.
Ask for testimonials
Speaking of glowing reviews, don't be afraid to reach out to your customers and ask them to share their positive experiences in the form of a testimonial. As a small business unknown to most people, what your customers say about you will be more convincing to your potential audience. You can dissect testimonials in many ways and strategically place them through your website and social media, such as:
Share their review as a post on Instagram.
Create a video on TikTok thanking them personally.
Add snippets of the testimonial on product pages.
Sharing the full testimonial on your blog as a piece of content.
Build meaningful partnerships for co-marketing opportunities
Meaningful partnerships can be highly beneficial because you can use other businesses as a resource to reach a wider audience. You can find these opportunities by teaming up with a local business with a similar target audience – make sure they aren't a direct competitor. It provides you access to marketing knowledge, technology and customer bases that you may not have been able to leverage on your own.

Together, you can co-create content, such as:
Social media posts that highlight both your products
Host a webinar, demo session, or tutorial together
Guest post on each other's blogs
Run online contests together and offer prizes to the winners
Besides content, you can work together on a co-branded promotional campaign. If you work with multiple local businesses, you can create a gift box with a product from each business and sell them on your website. These curated boxes an excellent way to support local businesses and are trendy for special occasions like Valentine's Day, Mother's Day, and Father's Day.

Neighbourhood Coffee is a great example of creating a successful co-branded experience. Collaborating with six other Toronto-based brands, they created a holiday box for their audiences.
However, these types of ventures require thought and effort. To form a profitable partnership, you need to clarify expectations, engage with various businesses and assess how you can work together before making things official.
Measure results and make adjustments
Now that you have created a marketing strategy to drive traffic to your website, the final step is to measure your results and adjust your plan accordingly. Some tactics may not work for your business, so measuring your key performance indicators will ensure you're maximizing your time and budget.

First, you need to set up an analytics platform, like Google Analytics, to collect performance data from your website, such as visitors, bounce rates, and conversions. To use it properly, you need to use custom tracking links to see which channels and activities work best. Using proper tracking, you can eliminate activities that are not generating any revenue. With Moneris Online and Bookmark, you can easily connect your website to Google Analytics and get a deeper understanding of your customers, where they come from, and how they interact with your ecommerce store.

The easiest way to measure results and get a complete picture is to create a marketing report and document your KPIs every month across all of your active channels. There are free templates available online to help you quickly get started.
Moneris is here to help
Driving traffic to your website doesn't need to be daunting, but you make it easier by remembering the following tips:
Create a marketing strategy to help define your goals, outline your tactics and build a timeline to execute your plan.
Find the right social media channels to engage with your audience, build a community, generate brand awareness, and drive traffic back to your site.
Look at ways to incorporate keywords into your descriptions, metadata, and headings. Don't forget to work on improving your SEO continuously. If you think the customer would benefit from knowing certain information, add it to your website.
Content is still king, so continue to look for ways to create and re-purpose content to generate more traffic to your site.
Constantly explore various ways to increase your conversions through outbound marketing tactics. There is more than one avenue for acquiring new customers, from referrals to testimonials to free giveaways.
Don't be surprised if you're not seeing new sales for the first month after going live. It will take some time before all of your marketing tactics are performing optimally. A good ecommerce solution provides you with the best marketing tools to acquire new customers, raise the average order value, and keep buyers coming back for more. With Moneris Online, you get everything you need to quickly build your website, accept online payments, and market your online store, so you can focus on running your business while we take care of everything else!

With our ecommerce guide, free e-learning courses, and dedicated Moneris consultants available to help build your website, you can easily transition your small business online and enjoy ongoing assistance.
---
The information in this article is provided solely for informational purposes and is not intended to be legal, business or other professional advice or an endorsement of any of the websites or services listed.

1This promotional offer (the "Offer") is not transferable, cannot be combined with other promotional offers or discounts and is time limited. In order to take advantage of this Offer and receive certain UPS preferred rates, you must visit ups.com and create a UPS account or sign-in with your existing UPS account. The services provided by UPS are subject to the UPS Canada Terms and Conditions of Service and such terms and conditions are available at UPS.com/ca.

2This promotional offer (the "Offer") is not transferable. In order to take advantage of this Offer and receive 3 months of Bookmark Business Plan fees waived when you sign up with Moneris Solutions Corporation ("Moneris"), you must complete your application for the Bookmark Business Plan and Moneris Online between June 1, 2020 and June 30, 2021 ("Offer Period").