Do you have the right tools in place to protect your business from fraud? As fraudsters and their tactics evolve, so should your system of defense. With the right fraud protection tools and strategies in place, you can reduce risk and help keep your customers (and financials) protected. Get to know which tools are at your disposal, and how they can offer you layers of protection.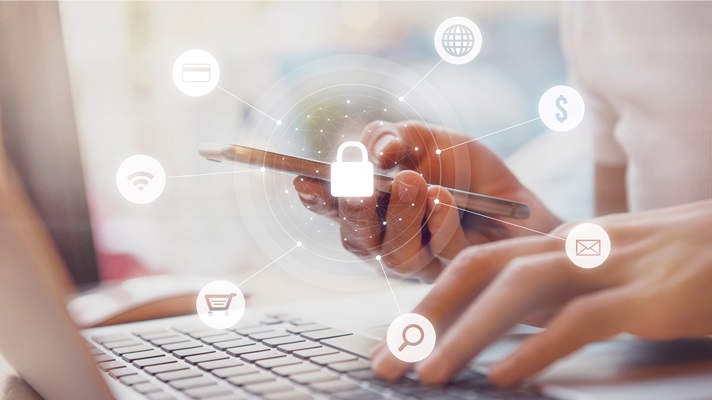 Moneris' online fraud prevention tools
From identity theft to chargeback fraud, there are many ways fraudsters can target your business. And although choosing between all the tools can seem like an overwhelming task, it doesn't have to be. Take a look at Moneris' range of online fraud prevention tools (all conveniently available within Moneris Checkout) to find out which solution is best for you.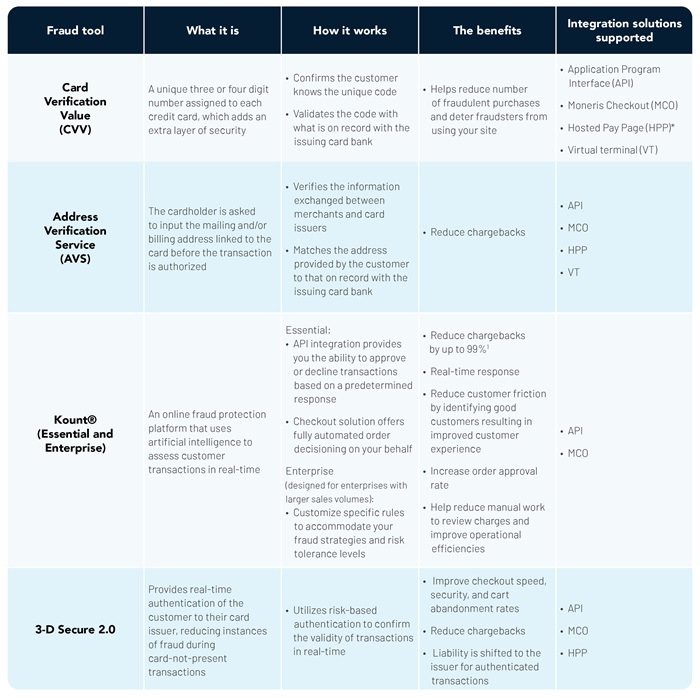 Safeguarding your bottom line
Adapting to and meeting the needs of your customers is crucial for survival. Based on a survey conducted by Leger2, 38% of Canadians have experienced at least one type of potential fraudulent incident since the start of the COVID-19 pandemic, and 63% find it important for websites to have built-in fraud and payment protection. It's never been more critical for businesses to make sure their customers feel safe and secure while checking out.

To help protect revenue and reduce fraud-related losses, you'll want to consider implementing fraud solutions if you:
accept credit card payments online
take payments over the phone
In all of these card-not-present instances, you run a greater risk of being exposed to fraudulent activities. As a small business owner, providing the right tools is no longer an option, but an essential service for your customers and your business's bottom line.
Take full control
It is predicted that by 2024 ecommerce merchants may lose an estimated $24 billion to online payments fraud3. But the best way to fight it is to prevent it from happening in the first place. Be proactive in making sure your site is compliant with payment network and acquirer requirements for ecommerce. Next, implement the right tools to minimize your losses. With Moneris Online, you get access to our full range of fraud tools, so you can stack them up to help deter even the savviest of fraudsters.

The more knowledge you have, the better equipped you are. Learn more about Moneris' fraud prevention solutions, and take control over your business and your revenue.

*Note: HPP will be retiring at the end of 2021. Make sure you're on the latest Moneris Checkout platform, which includes the latest fraud tools. Contact us to add these tools today.
---
1 https://kount.com/
2 Moneris commissioned Leger to conduct a survey using an online panel. An online survey of 1,540 Canadians was completed between February 5 and February 7, 2021.
3 Juniper Research