Forecasts based on previous observations assume that the past holds the key to the future, and that nothing else is required. But here's the thing about the past – it doesn't tell us anything about how to solve for the economic challenges of today.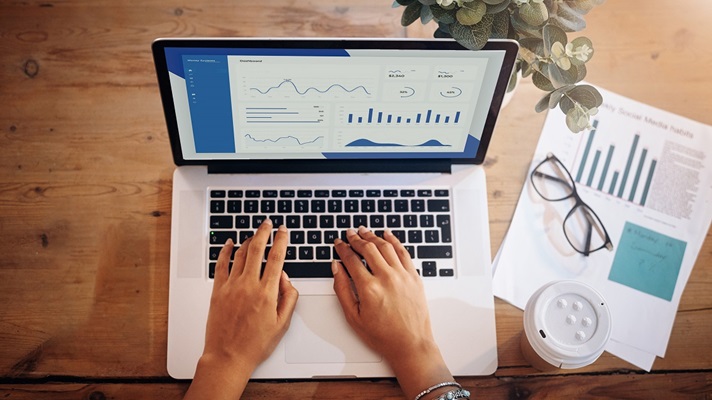 As governments and businesses struggle to navigate through a generational pandemic, understanding the seismic shift in consumer spending patterns and behaviour has never been a more crucial asset for successful research and forecasting projects.
Setting the stage: Precision in the face of uncertainty
One of the long-standing use cases for data has been its utility to validate assumptions. But what about the future? What secrets does a dataset hold that might reveal insight into what happens next? This is what sophisticated researchers try to understand each and every day.

According to the Bank of Canada, household savings have risen to $180 billion since the start of the pandemic, or roughly $5,800 per Canadian1. As a result, certain retail categories have caved under the pressure, while others have experienced profound growth. From coast to coast, billions of Moneris transactions across Canada confirm these trends, with unparalleled geographic precision. Recovery spending trends vary significantly, not just from province to province, but even between municipalities that are sometimes separated by just a few lanes of traffic.

Moneris consumer spending data provides high frequency insights into how Canadian consumers are reacting to the unprecedented change happening all around them. It confirms where Canadian consumers are shifting their spending as the pandemic impact evolves so forecasters can plan for the uncertain road ahead.
Moneris Data Services: Timely, Powerful, Insightful
One of the challenges researchers are facing today is sourcing consumer spending data that is current. This has a profound impact on the validity of the conclusions they reach, as well as the predictions and forecasts they share.

The lag time on consumer spending data releases from legacy sources can be long – quarterly updates are not uncommon. Delays of this magnitude aren't simply inconvenient for researchers. Since outdated data is no longer representative of the current environment, it can also compromise the validity of their research.

What if consumer spending data sets, with more insightful dimensions and measures, were updated weekly, delivered 26 times per year, within 11 days of the end of the reporting period? This, we believe, would improve the accuracy of short term forecasting based on consumer spending. That's why Moneris consumer spending data is trusted by governments and private enterprises all across Canada who demand data that is not only current, but geographically relevant as well.
Data in action: Mapping out the consumer of the future
Moneris Data Services offers a comprehensive view of consumer spending trends derived in real-time to drive smarter decisions. Get a deeper look at consumers, where they're spending, how much they're spending, and what they're spending on, based on over 3.5 billion annual debit and credit transactions. What's even more, get industry-segmented and relevant information based on geographic location. No detail is left unturned, and no consumer or segment is left undiscovered.

As the world and economic landscape continue to evolve, it's essential to position yourself as flexible and agile enough to shift with it all. Navigate through the uncertainty and manage challenges more efficiently using data as a strategy-building catalyst. Informed decision-making will allow you to stay ahead of the trends, map the future, and support growth.

Build a stronger, more resilient enterprise and get started right away with Moneris Data Services. You'll get the rich and timely insights you need to make smarter tactical decisions and outline your recovery phase for 2021 and beyond, confident and informed.
---
1 https://www.bankofcanada.ca/2021/03/household-consumption-in-a-pandemic/
The information in this article is provided solely for informational purposes and is not intended to be legal, business or other professional advice or an endorsement of any of the websites or services listed.