Visa® and Mastercard® recently introduced major adjustments to their interchange programs and rates to support the Government of Canada in lowering the average effective interchange rate to 1.40% (from 1.50%) on domestic consumer credit transactions.
To help you understand and maximize the benefits of the changes, we want to share the following insights and best practices.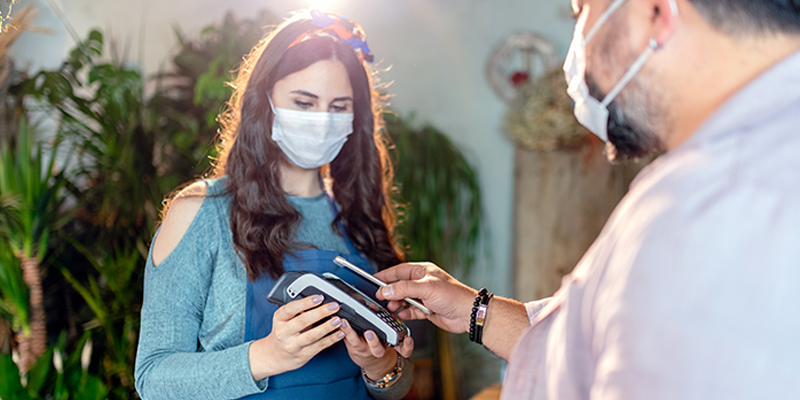 How You Process Transactions Matter
Broadly speaking, your transactions can be classified as card present or card not present. Based on the Visa and Mastercard changes, the rule of thumb is that transactions with lower fraud risk typically receive lower interchange rates, whereas transactions with a higher risk for fraud generally receive higher interchange rates.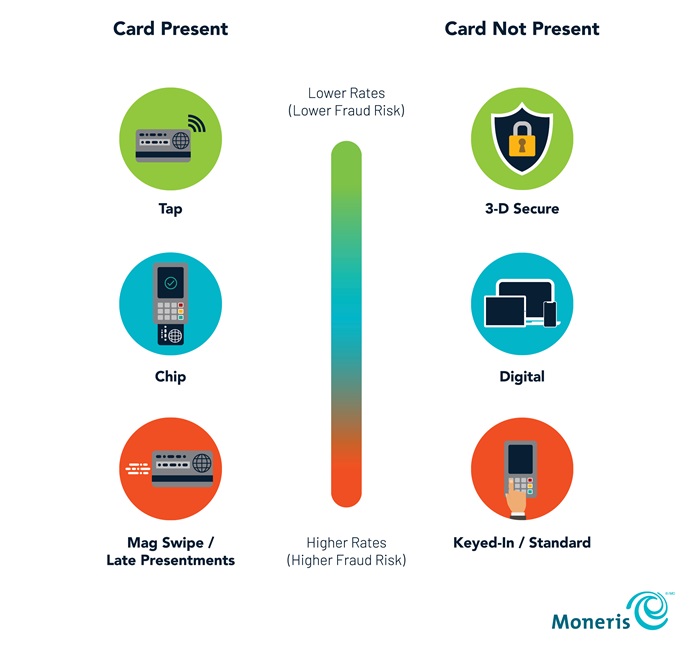 How Can I Minimize My Interchange Cost?
Given that interchanges rates are closely associated with the type of transaction, here are five best practices that you should consider to help lower your interchange cost.
Offer contactless payments
Contactless or tap transactions are classified under the interchange programs that offer the lowest rates. Given the increase in contactless limit due to COVID-19, you can now accept more contactless transactions.
Close your batch daily
The best practice is to close your batch daily. This would allow Visa and Mastercard to classify your transactions under the correct interchange programs instead of other programs that typically have higher rates.
Minimize manually keyed-in transactions
When possible, avoid manually keying in transactions such as MOTO (mail order/telephone order) transactions. This transaction type is higher risk and thus classified under the interchange programs that have the highest rates.
Consider using 3-D Secure (3DS) if you accept payments online
If your business processes online transactions, you can add 3DS to benefit from Mastercard's 3-D Secure interchange program. 3DS is a service offered by the card brands to merchants that helps reduce the risk of fraud by authenticating cardholders prior to a transaction. If you do not use 3DS, your Mastercard online/ecommerce transactions would fall under Mastercard's Digital Commerce interchange program, which has higher rates than the 3-D Secure interchange program.
Allow reserving online/via phone then pay in-store options
Interchange programs for card present transactions offer lower rates than card not present transactions, so creating more in-person payment opportunities can help you take advantage of the lower rates.
While the tips above can help you take advantage of the lower rates, it is important to remember that overall, the specific rate changes will depend on your business type/MCC, transaction volume, method of acceptance and card mix (types of card).
If you want to learn more about the Visa and Mastercard changes, check out our webinar.
Interested in adding 3DS to your account? Contact us via moneris.com/support/contact.
Did you know that you can also view your transaction reports online? Sign up for your Merchant Direct account to access daily/monthly reports along with other self-service tools.
---
The information in this article is provided solely for informational purposes and is not intended to be legal, business or other professional advice or an endorsement of any of the websites or services listed.