The Moneris® Merchant Scoop Series highlights Canadian businesses thriving amidst an ever-changing landscape. Featuring exclusive interviews, learn more about the entrepreneurs behind the scenes, their stories of how they got their businesses off the ground, what it really takes to achieve success, and what the next steps could look like for a resilient future.
________________________________________________________________________________________________
Imagine playing dress-up as a child and then owning a fashion label when you grow up. Co-owners and sisters Donna, Renée and Nicky Charles of SugarKane Restaurant had a similar fate. As little girls, they had a pretend restaurant in the basement of their house and today they are proud owners of SugarKane located in the Danforth area of Toronto. In 2019, they opened their restaurant to bring their Caribbean flavours to Toronto.
"My sisters and I always wanted to be entrepreneurs and we always wanted to have a restaurant. We grew up learning how to cook from our parents and feeding our friends and family. To us, SugarKane is all about doing what we love, for the people we love," said Donna Charles, Co-founder and Co-owner of SugarKane Restaurant.
Their late father inspired the name of the restaurant. "We thought of our dad, and my sister said, SugarKane. She said dad used to give us sugar cane all the time. It's known all over the world. We changed the 'C' to 'K' to urbanize it a little, and that was it," said Donna.
It wasn't all rosy for the Charles sisters to find a location for their restaurant. "Being Black women and getting people, the banks in particular, to take us seriously was the hardest thing." At some points during their search, they were completely ignored. But the sisters persevered and opened their restaurant in June 2019.
Their restaurant gained the desired momentum during the Black Lives Matter movement. The Danforth Facebook group encouraged its members to support SugarKane and other black-owned businesses in the area, which helped Donna and her sisters immensely.
Why Moneris?
The Charles sisters have had a long history with Moneris®. In their early entrepreneurial years, they used to run an essay-writing company about 15-20 years ago. They needed a way to take card payments and chose Moneris as their payment solution.
"When we started the restaurant, we just knew Moneris was the way to go. Even when a competitor approached us, we declined because we know that Moneris is reliable and we were really happy with their service. We wanted to stick with them," added Donna.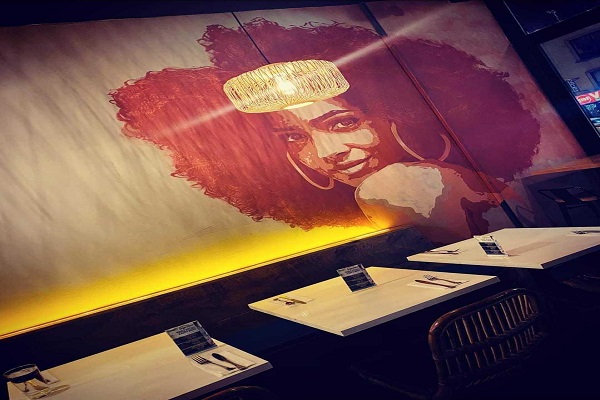 Looking Ahead
While Donna and her sisters hope to one day expand and open another location, they're happy with how far they've come and grateful to their community to have survived the pandemic.
"We're still here, we're still in business, and it's been so busy to the point that we sometimes have to turn people away because we're at capacity. We appreciate that so much because we know a lot of restaurants can't say that or didn't make it through the pandemic," said Donna.
To learn more about the story of SugarKane and their experience with Moneris, click here.