The Moneris Merchant Scoop Series takes a closer look at Canadian businesses that are thriving in an ever-changing business landscape. Learn about what it took to get their businesses off the ground and how they are maintaining their success.
Founded by siblings Chandler Herbut and Jenna Herbut, Make It is one of the most popular craft fairs in Canada, with biannual shows in Vancouver, Edmonton and Calgary. With 15 years of entrepreneurial experience under her belt, Jenna was inspired to create a platform for Canadian artists, makers, and designers to be able to sell their products to the public. Each show features over 100+ vendors who offer handmade accessories, jewellery, clothing, art, home decor, food, and many other hand-crafted goods. We chatted with Jenna to talk about Make It and how she's supporting the handmade community!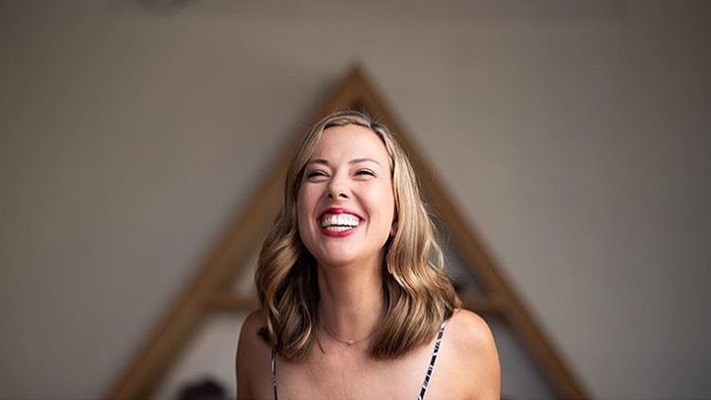 Tell us more about Make It! How did you come up with the idea?
Make It started over 11 years ago in a small community centre in Edmonton, Alberta. My brother Chandler and I wanted to create opportunities for artists and makers to be able to earn a living selling what they made. We both owned handmade businesses ourselves, and at the time, there wasn't a type of show that we felt had a strong sense of community. Our first show featured about 25 exhibitors, and I would have never guessed that we'd be able to grow it to the point where we have hundreds of "Makies" at our biannual shows!
The handmade movement has taken off with many markets highlighting artisan products and local artists. How is Make It part of this movement?
I would say we are part of this movement! It's been incredible to see all the fantastic handmade markets that have also popped up throughout the years. The more opportunities there are for creative entrepreneurs to market their brand, the better it is for everyone in the community.
What is the biggest lesson you have learned as a business owner?
There's been a lot. One piece of advice I would give to new business owners is to get everything in writing. You don't know how the journey will unfold, so you have to protect yourself. I would say a great business tool is anything that helps you to get organized from the start!

It seems that you are working directly with a lot of vendors and partners. How important is it to have strong and reliable partners for growing businesses?
I would say Make It partners are super important. From our payment solution provider, Moneris, to the "Makies" at our shows, we value these relationships a lot and we're always looking to work with more partners. However, managing them all can be tricky, but luckily I have a team now who helps out with keeping everything organized.
You wrote a book! Tell us a little bit more about it. How was the process of writing? What do you hope people will take away from it?
Writing Make It Happen was one of the hardest things I've ever done. The writing process itself was mostly enjoyable because I went to Bali for 3 weeks, so I had the time and space to create. However, editing the book was really challenging since I'm a new author. It was difficult to determine which parts to leave in and what to take out from the book. It's also scary to put something you created out into the world. My hope is that Make It Happen will help others to turn their creative ideas into a reality.
You have four shows coming up in the fall/winter season in Vancouver, Edmonton and Calgary! Any plans for shows on the East Coast?
I get this question a lot! Make It Toronto does have a nice ring to it, but we're sticking to the west coast for now. With that said, you never know what the future holds! I would have never guessed that the tiny Edmonton show in 2008 would turn into such a massive platform for small businesses.
If you're looking for conscious, handmade gifts this holiday season, or want to learn more about Canadian talent in the arts and crafts space, check out Make It. Between November and December, over 100+ Makies will be bringing handmade goodies back to the Vancouver, Edmonton and Calgary area.
---
If you would like us to feature your business in a future Merchant Scoop, please contact us at socialmedia@moneris.com.
The information in this article is provided solely for informational purposes and is not intended to be legal, business or other professional advice or an endorsement of any of the websites or services listed.