The Moneris® Merchant Scoop Series offers an inside look at Canadian businesses thriving in an ever-changing business landscape. Learn about how these entrepreneurs got their businesses off the ground and how they continue to maintain their success!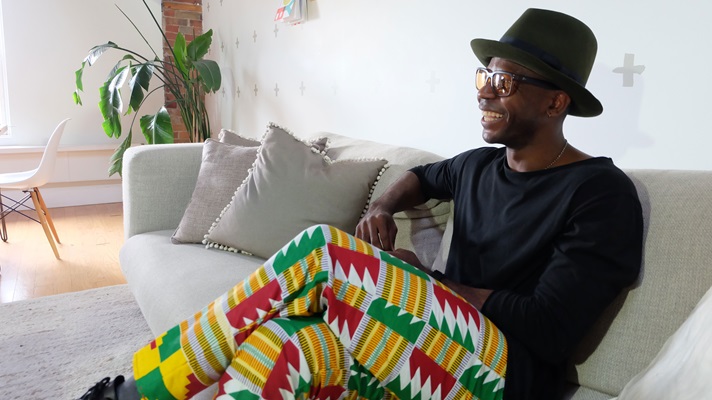 In this edition, we sat down with Christian Djohossou, the owner and designer of Coeur de Pion, to chat about his fashion boutique. With a keen eye for fashion since he was younger, his entrepreneurship journey started in Benin, where he opened his first store as a teenager.
Coeur de Pion, which directly translates to Pawn's Heart, started as philosophy. "It's a mentality of collaboration, like a pawn on a chessboard basically," he says. Since moving to Ottawa, Canada, over 15 years ago, he's been trying to merge this philosophy into the fashion world. He aims to make Ottawa more colourful by introducing African fabrics and patterns into streetwear. "I'm a big fan of geometry, which is one of the reasons why I clicked with the kente pattern."
As someone with a nomadic spirit, he prefers to run his business as a pop-up shop because it offers a chance to meet customers and build stronger relationships. Watch our full interview with Christian to learn more about this journey and the tools that helped his business grow.
If you're looking to add colour to your winter wardrobe, check out Coeur de Pion. You can shop online or contact them to find information on their next pop-up shop.
---
Want your business to be featured in a future Merchant Scoop? Please contact us at socialmedia@moneris.com.