The Moneris® Merchant Scoop Series takes a closer look at Canadian businesses who are thriving in an ever-changing business landscape. Learn about what it took to get their businesses off the ground and how they are maintaining their success.
How do you think you'd do in the zombie apocalypse? Could you find your way out of an earthquake damaged building? Now, you can put your skills and smarts to the test at Mississauga escape room, NOWAYOUT. Since 2017, owner Kyle Wurtz and his team have been dedicated to delivering the best possible adventure experience, carefully crafting 3 themed rooms which feature interactive puzzles, challenges, and obstacles.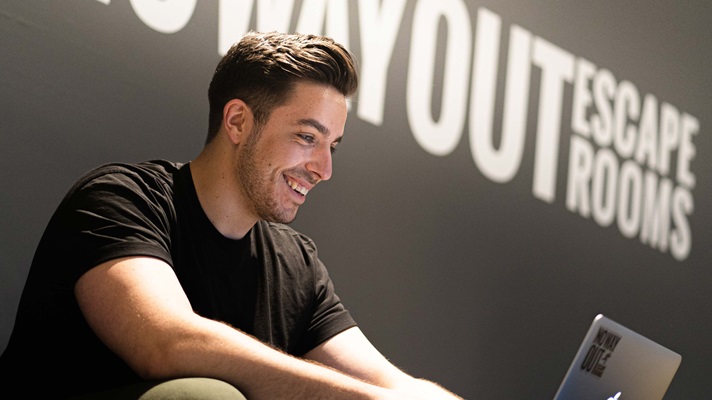 The reviews that we have seen online for all of your adventures have been amazing! When it comes to customer satisfaction, what is the most important thing business owners should keep in mind?
Listen to your customers. As a business owner, customer feedback should be taken very seriously. When a customer takes time out of their day to share their opinion, not only should you show your appreciation, but also take action. If it's feasible, make the adjustments needed to meet their expectations. Nine times out of ten, 30 or 40 other customers share the same opinion but didn't vocalize it.
Escape rooms have gotten popular over the past few years. How is NOWAYOUT different from other adventured-based rooms?
My vision for NOWAYOUT Escape Rooms has always remained the same. NOWAYOUT is unique in its own way. Each of our adventures has something new and exciting to offer. Whether you're climbing over an open pit, trying to keep your balance during an earthquake, or running through a dark corridor full of zombies, each of our adventures delivers something you won't find anywhere else.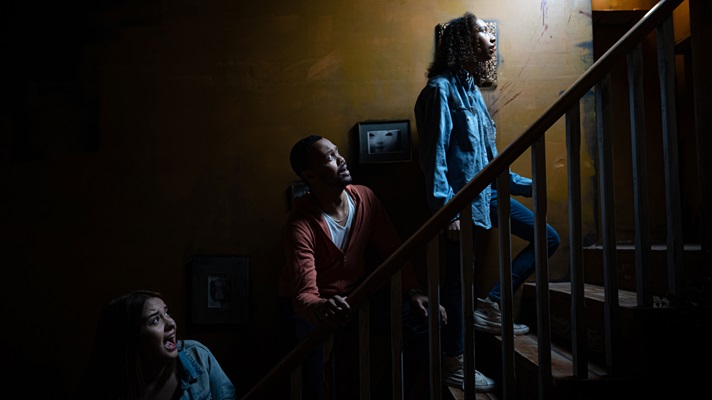 How do you come up with the idea for each room? Do you personally try out each adventure yourself? Which one is your favourite from the current list?
Coming up with an idea or theme for an escape room is quite easy. The hard part is taking those ideas and designing an escape room around it. There are so many things that need to be taken into consideration when designing a good escape room, it makes it a very lengthy and time-consuming process. Do I personally try out each adventure? Absolutely! Being able to walk through and experience the final product as you envisioned it from the beginning is very satisfying. Having to pick my favourite from the current list is very hard because each adventure offers something very different.
What advice would you give new businesses starting up?
I'm definitely not a business guru, but I think the biggest lesson I've learned is to never stop learning. Continue educating yourself and never be afraid to ask questions. There is always room to grow.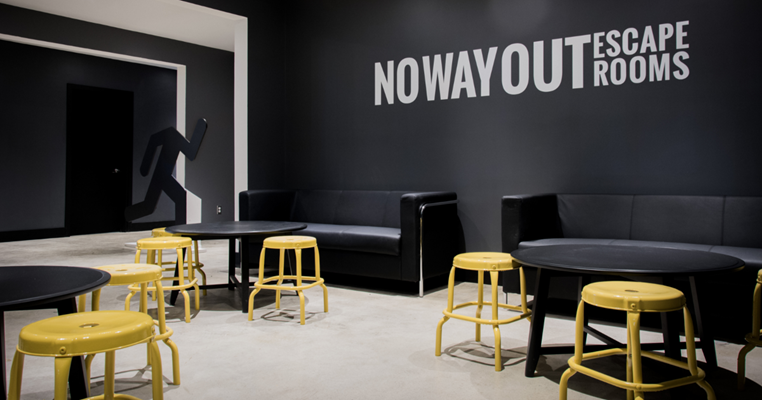 It seems that you have at least a few adventures running every day. What has been the secret to your success? What tools have helped you grow?
The secret to our success is passion. We truly love what we do and it shows in our product. One of the best tools that has contributed to our growth is social media. Social media is a very powerful tool that allows us to connect, share, and relate to our customers. We've definitely seen great results in offering gift cards here at NOWAYOUT. It's such a unique gift option that we're seeing a lot more people take advantage of, especially during the holiday seasons.
Do you plan to open more locations?
We get this question a lot. We have a huge fan-base that have played all our adventures and are demanding us for more. I can't say too much just yet, but we are very busy working on some exciting stuff. So, stay tuned.
Gather a group of your wiliest friends to experience one of NOWAYOUT's three escape room adventures, located at 1200 Lorimar Drive, Mississauga, Ontario. Visit their website to book online. If you're looking for the perfect gift for an adrenaline junkie in your life, they offer gift cards too!
---
Want your business to be featured in a future Merchant Scoop? Please contact us at socialmedia@moneris.com
The information in this article is provided solely for informational purposes and is not intended to be legal, business or other professional advice or an endorsement of any of the websites or services listed.