The Moneris® Merchant Scoop Series offers an inside look at Canadian businesses thriving in an ever-changing business landscape. Learn about how these entrepreneurs got their businesses off the ground and how they continue to maintain their success!
In this edition, we sat down with Ashley Jacot De Boinod, the owner of Glory Hole Doughnuts, to uncover how she turned her passion for pastries into dough! Glory Hole Doughnuts began in 2011 in Kensington Market before moving to their location in Parkdale in 2012. After opening a second location in early 2019, Ashley's beloved doughnut business has situated itself as a staple in Toronto for freshly glazed goodies!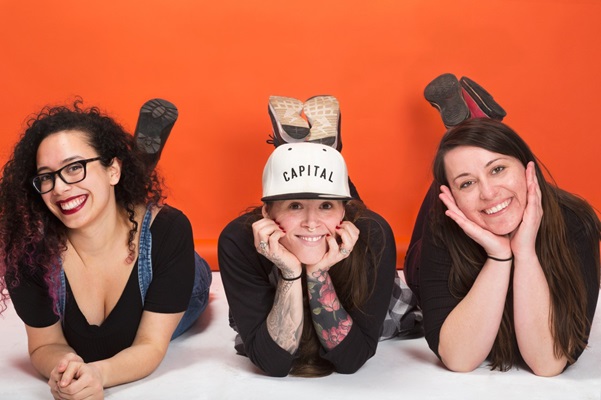 How did you come up with the idea for Glory Hole Doughnuts? Did you have previous experience as a business owner or as a baker?
As a kid, I always knew I wanted to open something of my own. Anytime a friend came over, we would always play restaurant. I guess you could say it was always a goal of mine. It became more of a reality when I was working very long hours at a restaurant I loved. I realized that if I was going to continue to put in those long days, I wanted to do it for myself; despite how much I enjoyed working with the team I grew to love. The idea was to open up a business that did one thing really well in a sort of artisanal approach with everything made in-house. I love the idea that one person dedicates their entire career to perfecting and crafting one item. There's a deep intimacy that I love honouring in having a specialty.
With loads of experience working in kitchens my entire career, I felt confident that I could run a business of my own --- even at the tender age of 26. That is not to say that my age didn't come with some disadvantages. One case in particular was having people I hired for the shop build not take me seriously.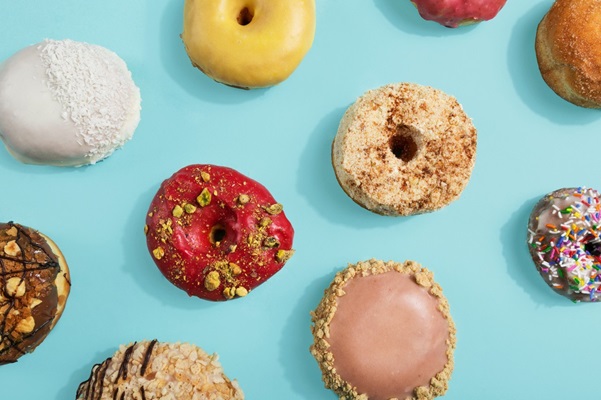 At what stage did you decide to open a new location? How did you plan the second opening?

Opening a new location had always been in the cards since day one. It was more a matter of paying off debt, and getting into a groove. The other component was trying to save enough funds to be able to do it. Opening a business, especially in the hospitality industry, has traditionally never been easy. Even more so now, as getting a small business loan can be very challenging.
What has been the biggest secret to your success?
I would have to say the number one thing that has allowed me to have as much success with GHD is always staying true to who I am and just doing what I feel is best. I've never been drawn to doing "research" and mirroring what other similar businesses are doing. That is not to say I don't feel inspired, it's just that I have always felt the best success comes from being authentic and being the best version of yourself.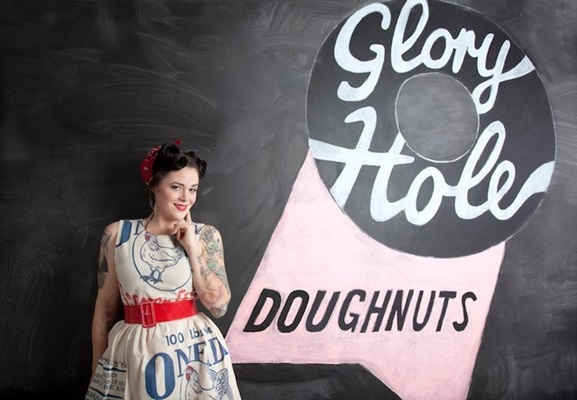 Will you continue to grow Glory Hole Doughnuts? Is there another business that you are focusing on instead?
For now, two shops has quenched my thirst. However, that is not to say I wouldn't like to continue growing later on down the road. Perhaps in a different city, or country. Who knows! I am, however, on a new journey as my husband and I bought a hobby farm in Hockley Valley. We will be curating a space for therapeutic uses through food. It's a huge passion of mine as I have been witness to the power food has at overcoming many afflictions. Whether it be addiction, mental illness, or physical disabilities. It's a new venture and I'm excited to use my knowledge to support people in need.
You can visit Glory Hole Doughnuts at either of their locations in Toronto at 1596 Queen St W or 1505 Gerrard St E. To sprinkle up your appetite and satisfy your sweet tooth, we recommend trying their classic Ferrero Rocher doughnut!
---
The information in this article is provided solely for informational purposes and is not intended to be legal, business or other professional advice or an endorsement of any of the websites or services listed.