When business owners are looking for partners to help run their business, they want the very best. From vendors to suppliers and even payment processors, it's important to have the right team on your side. There's a number of reasons why Moneris has become one of these partners, including the four following reasons!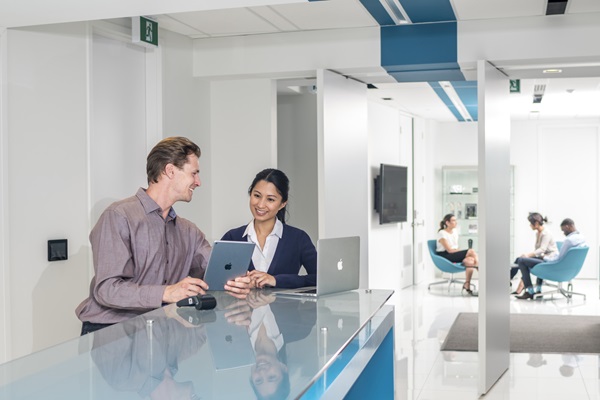 1. We're a Payment Processing Authority
Moneris is the #1 payment processor in Canada by card volume, and we process over 3.5 billion transactions a year. If you're wondering what that looks like in action, it's more than one in every three transactions! Additionally, Moneris was founded by two of the country's largest banks, RBC and BMO, and continue to be their trusted payment partner. With this much transaction data and financial industry knowledge, we understand the payment industry like no one else.
2. We Take Payment Security Seriously
Here at Moneris, we understand the importance of keeping your business's and your customer's payment information secure. To ensure that we provide you with the most secure solution, all of our payment solutions are PCI compliant. Being PCI compliant means that we take all measures necessary to meet the security standards set by the Payment Card Industry Data Security Standards. This keeps payment information secure from the first step of a payment to the last.
3. Stress-Free Setup
Setting up your point of sale solution and payment terminals does not need to be a hassle, and we want to make sure of that. With the Moneris Field Services Team, you can be set up and taking payments as quickly as next day. Our fleet of technicians work coast-to-coast, and are available to help you with service and installation of your devices.
4. We're By Your Side 24/7
Whether you want help ordering a new terminal at 2pm, or you have questions about your batch close at 2am, we're available to you 24/7. There are a number of different ways to receive customer support in the means that is most comfortable to you, including:
A 24/7 customer support phone line.
Interactive digital support through social media, email and live chat.
A comprehensive online collection of support resources.
Here at Moneris, we know that your business is your passion. That's why ours is making sure that you have the payment solutions and support you need to grow it.
---
The information in this article is provided solely for informational purposes and is not intended to be legal, business or other professional advice or an endorsement of any of the websites or services listed.