We're counting down to some of the busiest and most demanding shopping days of the year – Black Friday and Cyber Monday in November, and Christmas along with other holidays in December. Is your business ready for the holiday season? Let's explore key aspects and best practices for creating a smooth Holiday operating plan.
1. Online presence
You've heard this a million times already, no? That's exactly how important it is to have a website for your business to offer customers the ease and comfort of shopping from anywhere. A strong online presence can be defined by how easy it is to find a brand or company online. It's important to build your brand's reputation, increase brand awareness, and provide visibility to your products or services when users search for them online.
Is your website user-friendly? Is it easy to navigate? Does it have the option to filter products to make search easy? Is the checkout process simple and has fewer steps? If you nodded yes to all these questions, you're off to a good start.

SEO health- Shoppers will be searching for all kinds of holiday gifts related keywords to get the best shopping experience. Is your website optimizing those keywords? A quick search for SEO best practices will give you suggestions such as dynamic and relevant content updated regularly, keyword optimization, seamless linking experience, accessibility, faster loading site, and more.

Mobile-friendly- Shoppers love to browse through websites on the go. Whether they're on their way to work or do not have access to a laptop anyway, making sure your website is mobile-friendly is key to enhancing the customer experience. This would include things like adding a hamburger menu instead of crowding the screen with a long navigation bar, increasing the size of CTA and clickable items to avoid accidental clicking, placing the clickable options in the center of the screen for easy access, simplified forms, and more.

Pre-order online & pick-up options- These can make your store more accessible. Think about someone who has a physical disability where standing in line or navigating your store may not be so simple. Or for example, a parent who has to bring their infant with them. If you can guarantee that the item they need is there and ready for them to collect curbside, it really creates peace of mind for people who need to plan ahead.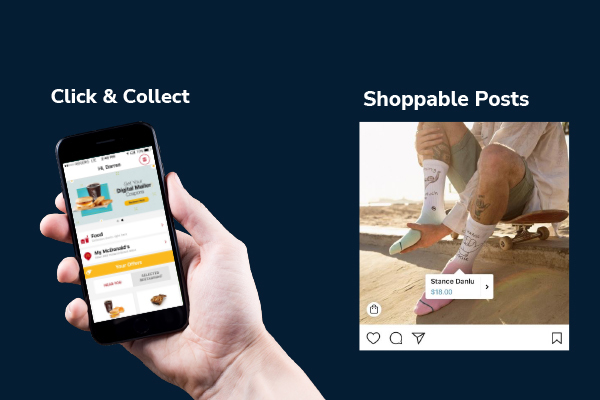 Moneris® is also working with CNIB on making terminals more accessible to the visually impaired to improve both contactless and chip & PIN secure payments.
2. Social Media
Don't we like to check the social media handles of brands we want to shop from? Social media has become a powerful tool to engage with and retain customers.

Get into the festive spirit- From posts and stories to video content, let all your graphics and messaging echo the holiday season. You can update your profile picture to add that 'holiday feel' and even post holiday-themed pictures of your products.

Create fresh content- Often shoppers search for holiday gift ideas because they are open to them. More often than not they're not searching for something specific but are exploring all their options. Strike the iron when it's hot. Create listicles and SEO-friendly blogs to help them decide what they want to buy. For example, 11 DIY Gifts To Give Your BFF This Halloween, 7 Christmas Holiday Gift Sets You Didn't Know You Need, etc.

Event promotions- Are you planning to host any events around the holiday season? Take it to your social media channels and promote them to create a buzz.

Ecommerce on social- Social media platforms are also leveraging e-commerce sales. In March 2018, for instance, Instagram launched its Shoppable Posts feature, enabling users to shop within the app. The user needs to click on the post with Shopping for Instagram, where popups with prices are displayed, along with the link within the app that features the "Shop Now" option on the store's product page. Share your Holiday collection on Instagram and link them back to your website for a smooth checkout.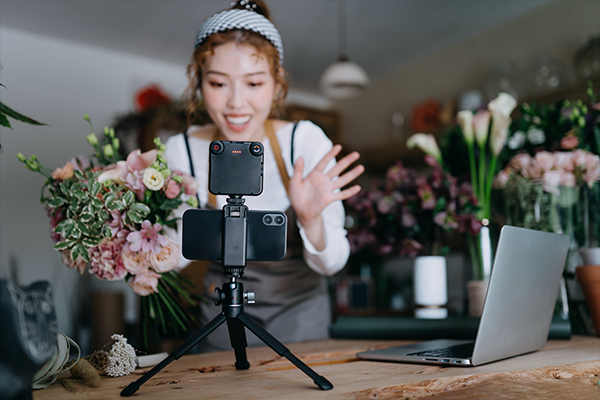 3. Email
Email campaigns are an effective way of spreading awareness about your brand, products, and offers. With the holiday season around the corner, it is important to reach out to existing customers and also pursue new ones.

Greetings- Get into the festive mood by sending greetings to your customers. Tell them about their journey with you and how much you appreciate their love and support.

Exclusive gifts- Sometimes, one loyal customer is better than a hundred window shoppers, yes? Appreciate them by sending them a discount coupon or access to a pre-sale.

Referrals- Share referral coupons with your customers and offer them discounts for referring their friends. This will help you increase your customer base and give them an opportunity to avail of additional discounts. Win-win!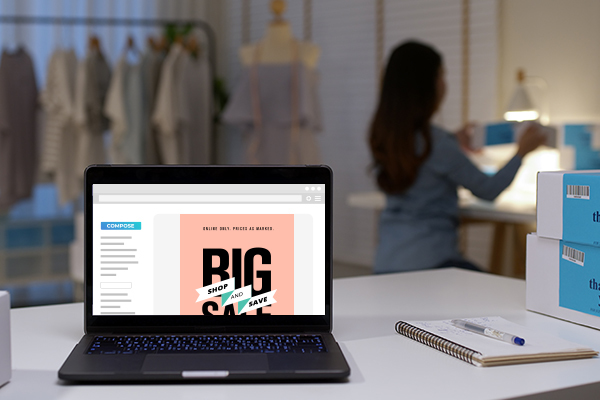 4. Gift Cards
When you don't know what to gift your friend, a gift card is the best option. They can buy whatever they need and would appreciate the flexibility. Gift cards are a convenient and useful substitute for cash or want to give a gift to someone else.
Physical gift cards can be used in stores or online, while digital gift cards are designed to be used online or over the phone. Digital gift cards can be added to mobile wallets to make purchases easier and more secure.

Gift cards are also an effective tool to enhance customer experience and build brand loyalty, especially when they're paired with a rewards program.

The Moneris eGift Card Program allows your business, whether big or small, to sell electronic gift cards on its website. The cards are customizable, instantly accessible, and a great way to increase revenue while giving your online shoppers a convenient way to pay.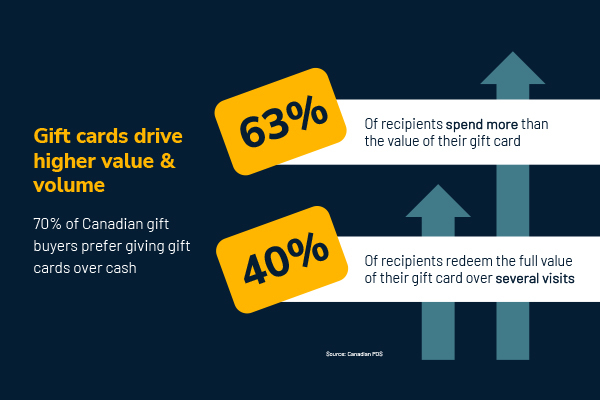 5. Shipping
Shipping products successfully is one of the most important parts of the customer experience. Shoppers expect to pay as little as possible for shipping, receive their orders quickly, and find all their products in perfect condition.

Focus on creating a cost-effective and customer-centric fulfillment experience that can drive loyalty and repeat purchases. For example, a great way to offer free shipping is by coupling it with a minimum order value. Maybe it's free shipping for orders over $50 or $100.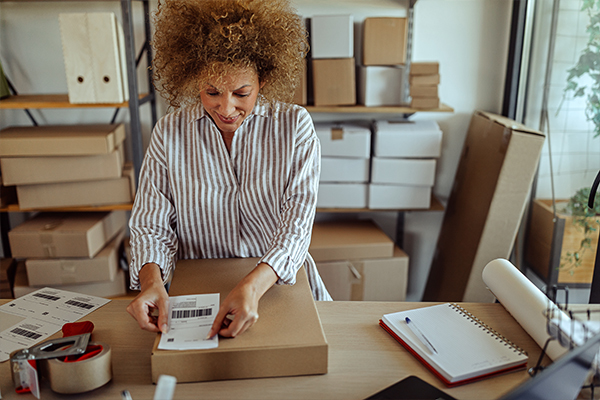 6. Fraud Prevention
The first step to making your business secure against cyber-attack is taking an inventory of the physical items you need to protect. Any technology connected to the outside world can be vulnerable to threats. You can start by making a list of your computers, phones, terminals, and other items.

Use an online payment solution for card-not-present transactions. They offer more fraud security than taking payments over the phone/email and reduce transaction fees because it is more secure. Alternatively use a long-range wireless terminal so customers can tap curbside.

Make sure your eCommerce website uses both a secure domain (hosting provider) and a secure payment service.

A cyber-attack can mean trouble for your business reputation too. Start monitoring your brand online to prevent scammers from misusing your business name. Alert your customers right away if you find out about a fake social media account or email being circulated that isn't from you.
Conclusion
Whether you're trying to draw in new clients, show appreciation to a loyal customer base, or thank your employees, preparation is a must. The holiday season is the time of the year when shoppers love to make purchases. It is crucial for businesses to optimize the holiday season to its fullest potential. Are you ready?