As a service provider in today's world, you're likely hyper-aware of the importance of resilience and embracing change in your business structure. While in-person appointments are no longer the norm, your services and expertise in your field will surely continue to be in demand. So it is as good a time as any to get your business online and open to all. Let's explore how you can broaden your services, bringing them online, front and centre.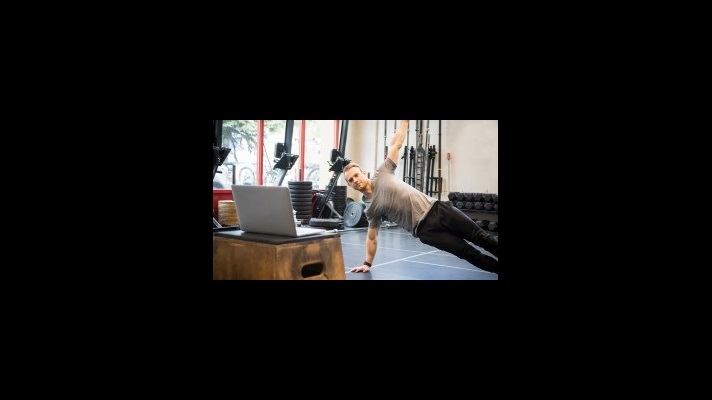 Expand and diversify your online services
Give the people what they want, and if sales aren't coming through because your doors are closed, it's time to shift into virtual gear to cater to demand.
From gyms to salons, from accountants to therapists (and everything else in between) bring your services to the digital space: schedule online appointments or curbside pickup, offer virtual shopping experiences, have one-on-one private sessions. No matter what you offer, you can still do so online and make it feel just as personal and important.
Up the ante with virtual learning
Take the educational approach and give customers something to consume. Correspondence is not a new concept, but online learning is the cool kid (not) in school lately. People love to learn and be hands on, and really enjoy the experience of creating, doing, and discovering new skills. Right now is a great time to materialize your experiences and monetize on your knowledge.
There are so many options and you can choose whatever you feel you're best at, so have fun with it and get creative.
Develop an online course: organize the content and draw out an outline, then build a lesson plan. Make the course interactive and offer a certificate of completion at the end to really drive interest.
Step-by-step video tutorials: DIY projects are all the rage, so teach clients how to do what you do from the comfort of their home.
Downloadable products: from music to digital art, eBooks to templates and more, there's no limit to what you can put out there. Let people download your products and services, and without inventory to worry about, this can be a major source of additional revenue without the overhead.
Virtual appointments: offer classes, therapy sessions, one-on-one training sessions, personal shopping experiences, whatever you can offer that elevates your customer service and keeps your business going strong.
Remember: you're the expert, so give others the chance to learn something valuable and develop new skills. They'll reciprocate by supporting your business.
Create a professional website with Moneris Online
Going digital doesn't have to mean you're making a full switch, but expanding to a space more accessible to those outside your immediate area. Without the physical boundaries, your services can go further than ever before.
Step 1: Build a website with Moneris Online
Elevate your business with Moneris Online, our complete ecommerce solution. Manage your business, expand your reach, and grow your client roster. With our secure checkout page, you'll be able to drive more loyalty and help increase profits.
Step 2: Set up appointments with Reservation Module
Simplify how appointments are made with the Moneris Online Reservation Module. Clients can book themselves in (based on your availability) directly on your website and pay right away, whether it's a virtual lesson or a curbside pickup. Think of it as a personal assistant for your schedule – only better.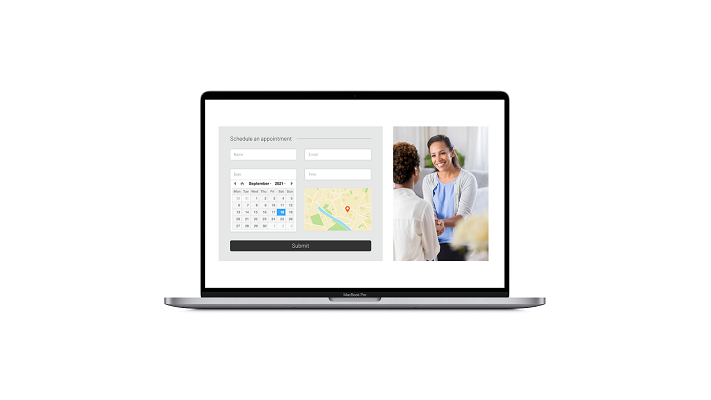 Setting up the reservation module is quick and easy. Plus, it's customizable to your business' needs.
Add: enable the Reservation Module by signing on to your web builder.
Customize: choose your preferences based on time slots and intervals, products, or services, or anything else you want – it's up to you!
Manage: watch your schedule fill up, and manage, edit, or change bookings right from your dashboard.
Fine-tune your business to serve more customers
It's important to stay focused and customer-centric even if your business is temporarily closed. Managing the community you've worked so hard to build is one of the most important aspects of your job. Make the time to nurture and grow your community because these relationships are essential for retention, growth, and success.
Keep communication open
Be consistent with your online presence. Make sure your website is always up to date with the most accurate information, especially when it comes to inventory, changes in business hours (don't forget holidays!) and announcing new content (or teasing a sneak peek). If your customers are asking questions, be available to answer them as quickly and as accurately as possible. Efficient and friendly customer service is what will make you stand out and outperform your competitors.
Use social channels to keep everyone in the loop
Social media is one of your strongest marketing tools. Once your website is up, running, and set up with Reservation Module, share the news. Bring your online community together and build awareness of your products and services. Keep things fresh and relevant, update your feeds, and engage with your audience. If you create a course or online tutorial, have open slots for appointments, or if you're having a flash sale on must-have products, make sure you're keeping your followers in the loop.
Add testimonials & FAQ pages
Think about it: when was the last time you made a purchase without researching it first? People spend a lot of time assessing businesses, reading reviews, and asking questions on different forums. Jump on the opportunity to add testimonials on your site so potential clients can see you're a trusted, reputable company. Pay attention to the questions you get asked: shipping methods, products and materials, follow-up questions about certain services. Create a frequently asked questions (FAQ) page as the first point of reference for customers to explore. This not only saves you valuable time, but builds a trusting relationship with customers, and establishes you as the expert they can always rely on.

Ready to take your business online? Harness the power of Moneris Online to build your website in minutes. You'll get everything you need to easily build your website, accept online payments, and manage your online store!
While 2020 was an eye opening year in terms of the fragility of all businesses, as a service provider you know all too well the importance of pivoting with change. And if you want to add alternate sources of revenue, it's imperative to meet demand and keep services flowing. Reconnect with your customers and let them come to you via virtual appointments and online services at their convenience with Moneris Online. They'll be able to schedule a service and pay instantly right from your site. How's that for five-star service?
---
The information in this article is provided solely for informational purposes and is not intended to be legal, business or other professional advice or an endorsement of any of the websites or services listed.