With ecommerce steadfast in its growth, online fraud is following suit, and fraudsters' tactics are becoming more and more sophisticated. Stay ahead of the game by knowing the types of fraud you're likely to face, and gearing up with the best solutions to support your business and secure your future – no matter what comes your way.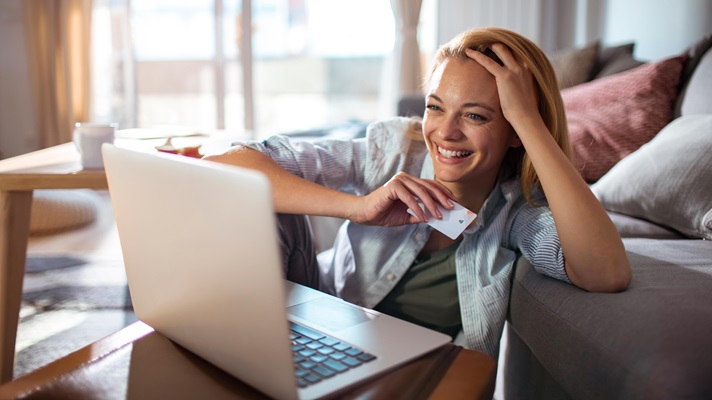 Know what you're up against
There's no shortage of fraudsters out there, and with them comes a slew of potential threats. However, knowing what you're dealing with will help you better understand how to equip yourself to circumvent their tactics and be in the clear. Here are some of the types of fraud to watch out for.
Clean fraud
Initially difficult to detect, clean fraud is when fraudsters initiate a purchase using stolen customer information which has been "scrubbed" and validated to appear consistent with the actual customer. Typically they have more than one piece of information (such as the card number, name, and address associated with the account).
Friendly fraud
Also known as chargeback fraud, this type of deceit is hard to prevent, and occurs when someone makes an online purchase and later disputes the charges with their credit card company instead of requesting an exchange or return from the merchant first. Friendly fraud can account for 40-80% of all fraud losses, resulting in chargebacks, lost goods, and double refunds.
Refund fraud
Free goods (but not really). Fraudsters are defrauding the refund process by making purchases and then asking for a refund (claiming the items are either damaged or undelivered) once they're received. They have no intention of returning the items, so they end up with both your inventory and your money.
Payment fraud
Hackers steal customers' sensitive information, and use it as their own to make online purchases. They can also create new accounts using that information. Sometimes also referred to as identity theft, payments fraud is usually only discovered once the customer disputes the charges and chargebacks are issued by the bank.
Phishing
One of most common ways to access sensitive information, and typically done so through viruses via email or text messages. Acting as an authentic merchant, fraudsters redirect clients to illegitimate websites to capture their credentials. This data is later used to make fraudulent purchases.
Credit card testing
Fraudsters use card testing to determine the validity of multiple (even hundreds of) stolen credit cards at once. Using a merchant's checkout page, through a script or a bot, they verify the stolen information based on whether the transaction is approved or declined. This also allows them to scrub the data for later use in clean fraud, resulting in a dangerous (and costly) cycle of stolen data, and loss of revenue and customer trust.
Be steps ahead with fraud protection tools
Adding multiple layers of security is one of the easiest ways to minimize losses and improve customer experience. With platforms like Moneris Online, go even further and strengthen your approach with our complete range of online fraud protection tools made especially for small to medium-sized businesses.
Standard tools
Card verification value (CVV)
The CVV is a unique three or four digit number assigned to each credit card, which confirms the customer knows the code or has the card in hand. Requiring CVVs adds an extra layer of security, helping to cut down on clean fraud and ultimately reducing chargebacks, manual reviews, and false positives.
Address verification service (AVS)
The AVS verifies the information exchanged between merchants and

card issuers before the transaction is authorized. It matches the mailing and/or billing address provided by the cardholder to that linked to the card.
Advanced tools
Card tokenization
Tokenization replaces credit card details with a unique identifier (the "token"), ensuring sensitive data is not stored by the merchant. This helps decrease threats such as phishing, payment fraud, or identity theft. Tokens can be used for later transactions, while data is stored in the Moneris Vault.
Vault
Our Vault resides on the Moneris Gateway to securely store data, including tokens and customer information. Merchants can create customer profiles for facilitate future transactions and update records and information in real-time.
Hosted tokenization (HT)
Similar to tokenization, except credit card information is collected by Moneris on the merchant's behalf, and a token is returned to complete the transaction.
Moneris Kount® Essential
Our advanced fraud protection platform is designed with you in mind. Kount Essential uses artificial intelligence (AI) to assess customer transactions in real-time, giving you the ability to approve or decline transactions based on predetermined risk parameters. In addition, the Checkout solution offers fully automated order decisioning on your behalf. Think: lowering the risk of refund fraud, chargebacks, and false positives, without all the heavy lifting.
3-D Secure 2.0 (3DS 2.0)
The industry standard for reducing instances of fraud during card-not-present transactions. 3DS 2.0 provides real-time authentication of the customer to their card issuer, and shifts liability to the issuer for authenticated transactions. Improve checkout speed, security, and cart abandonment rates while lessening occurrences of credit card testing.
Strategize to thrive
Plan, protect, and prevail. Preventing ecommerce fraud can be simple and easy. Sure, there are many ways fraudsters can intrude, but with an effective fraud strategy and the right safeguards in place, you'll be able to lock them out (and keep them out). And although there is no one-solution-fits-all approach when it comes to fraud protection, there are effective ways to mitigate their tactics:
Stay attentive
Knowing your clients and understanding their habits will help you stay on top of any irregular activity, and tip you off if something is illegitimate. Higher purchase amounts than normal, using multiple credit cards, or various attempts at purchasing are all reasons to be suspicious of a sale. More often than not, if it doesn't feel right, it's not.
Create a multi-layered shield of defense
Reinforcement is key. One of the most effective ways to keep threats at a minimum is to layer your prevention tools. Moneris Online allows you to not only customize your approach, but also to set transaction amount limits and implement auto-decisioning in Checkout. So, if a transaction doesn't pass the first check (or layer) it is automatically declined, making it harder for fraudsters to infiltrate your secure system.
Triumph over trends
Set yourself up for success and boost sales with a fully-integrated ecommerce solution that comes with the full stack of options, so you can build a strong, nearly impassable system.

Implement the right tools and safeguards today and get back to what really counts—your bottom line. Take advantage of solutions like Moneris Online and enjoy the freedom of growing the business you've always envisioned.
---
Kount is a registered trademark of Kount Inc.

The information in this article is provided solely for informational purposes and is not intended to be legal, business or other professional advice or an endorsement of any of the websites or services listed.