Written by Christine Trinh and the Elevate Innovation team.
Growing up, Christine Trinh learned about the value of money, hard work, and the importance of education from her parents, who fled the Vietnam War and came to Canada as refugees. All the values from her upbringing led her to co-found Beeja May with her husband, Simon Tan, in 2019. They left their corporate jobs and $400k combined income to start this sustainable fashion startup, with Trinh transitioning from a role at a real estate investment trust and her husband, Tan, from a job in finance. This sustainable business was a labour of love and an impact-driven endeavour for this power couple. Beeja May provides an easy and accessible way for parents to shop second-hand for their families.

Trinh is an alumni of Elevate's eCommerce North accelerator program, backed by Moneris, which helps ecommerce startups scale their businesses through access to capital, mentorship, workshops, and community. In our Voices of Innovation series, which spotlights the alumni from this program, Trinh shares the impact Beeja May is making on the planet, the barriers she has faced along her entrepreneurial journey, and the indispensable tools she uses to grow her business.
What barriers have you faced on your entrepreneurial journey, and how have you overcome them?
Coming from a completely different industry, the largest barrier has been to learn the ins-and-outs of a completely new industry and building the relationships from scratch. I believe being extremely resourceful, persistent, and scrappy has allowed us to start building the necessary relationships and foundations in a new industry necessary to succeed.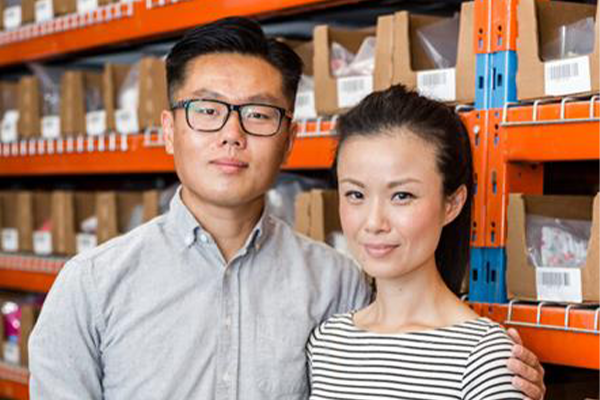 Beeja May founders, Simon Tan and Christine Trinh.
How has your business impacted your life?
Starting and building a business has been the most challenging thing I've done to date. The physical, emotional and mental hurdles have forced me to grow and go outside my comfort zone on almost a weekly basis. As a result, it has helped me gain confidence in my ability to overcome challenges in my work-life, but also in my emotional intelligence to become more resilient.
What are the three ways the eCommerce North accelerator helped you and your business thrive?
1. Equipped me with the tools and skills necessary to grow and scale a business (i.e. email marketing, paid ads, operational efficiencies etc.)
2. Helped me build relationships and camaraderie with fellow entrepreneurs.
3. Provided me with a valuable support system in the Elevate community.
Want to receive more festival updates, the latest tech trends, exclusive offers, and more right in your inbox? Sign up to become an Elevate Insider today.
What are two tools or resources you can't do without to grow your business?
1. Social media has, in many ways, levelled the playing field and allows small/budding businesses to grow and gain traction.
2. Email marketing is another inexpensive marketing tool that allows businesses to have consistent touch points with its community and customers.
How would you describe the impact your business is having on the market, your clients, and your vertical?
Beeja May has made it easier and more convenient for families to shop sustainably and economically. Whether caregivers are choosing to shop pre-loved or rescued pieces (overstock or imperfect inventory), they can now purchase quality pieces at amazing discounted prices online. They can also be comforted in knowing that their shopping choices are better and more sustainable for the planet.
It will be hard (probably the hardest thing you've ever done in your life) but so worth it.
What is the one thing you love the most about running an ecommerce business?
I love that we are impacting change in the behaviour of consumers, bringing awareness to the lasting impacts of people's shopping behaviour on our planet, and at the same time, providing a convenient, economical, and more sustainable option for families.
What was the one moment you felt the most proud of your business?
I feel most proud of Beeja May every time I make a purchase for my own family. Each time I receive a Beeja May order, I feel grateful for the amazing service and value our company brings.

What are your dream-big goals for your business?
We want to grow our business to a point where we can provide for and service every family in North America.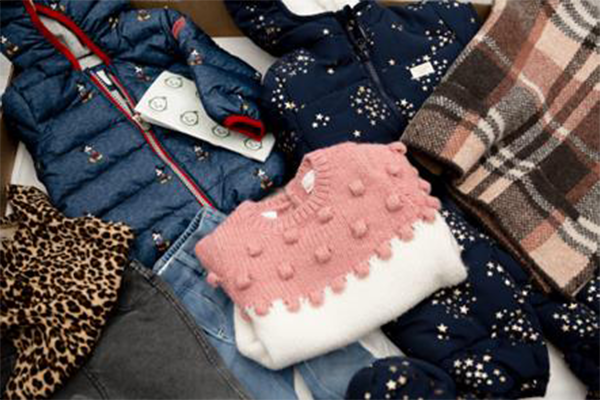 Pre-loved items and retail rescues from Beeja May.
FUN FACTS ABOUT THE CO-FOUNDER
What is your favourite hobby or weekend activity?
Walking or just hanging out in a coffee shop.
What is your morning routine or self-care ritual?
Early wake-up, water, coffee, and meditate.
What was your first job and what did you learn from it?
Telemarketing when I was 13! Taught me that it's only hard in my head.
What's the best advice you've been given about your business?
Be thoughtful in everything you do. Business is all about people and relationships.