Written by Christal Earle and the Elevate Innovation team.
With an environmentally sustainable impact of 3,467 tires upcycled, 434 cars off the road for a day, and 569,995 hours of bulb energy saved (and counting), the founder of Brave Soles, Christal Earle, is on a courageous mission to remind us all that we have one thing in common: To create something that is a growing reflection of our love for people and our planet. Brave Soles sells classically styled footwear and accessories made with upcycled materials that rely on micro-scale, ethical production chains. Moved by the amount of potential that lies in our everyday landfills, Earle decided to tap in and transform these items with the purpose of making fashion fair, both to those who make it, and to those who choose to be a part of this consumer journey.
Earle is an alumni of Elevate's eCommerce North accelerator program, backed by Moneris, which helps ecommerce startups scale their businesses through access to capital, mentorship, workshops, and community. In our Voices of Innovation series, which spotlights the alumni from this program, Earle shares the impact her company, Brave Soles, is making in the community and on this planet, what makes her the most proud of what she does, and how the eCommerce North accelerator's unique approach unlocked an indispensable opportunity for business growth.
Tell us a bit about yourself, your family, and growing up.
As a Métis woman who grew up on a farm in Saskatchewan, Earle came to social entrepreneurship through what was modelled by my family and community. She grew up surrounded by people who were kind and valued hard work, taking care of their neighbours, and being socially and community-minded, so it was no surprise that she got into impact-driven entrepreneurship.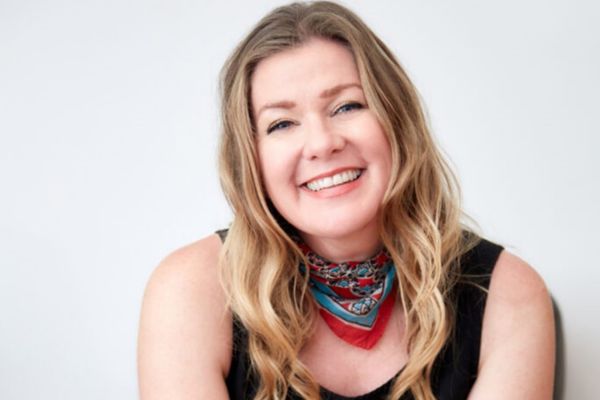 Christal Earle, Founder of Brave Soles
What barriers have you faced on your entrepreneurial journey, and how have you overcome them?
Since 2005, I have worked with landfill workers in the Dominican Republic. While in one of the landfills, I met a little girl who eventually became my daughter after her mother passed away suddenly. But my daughter was denied a visa by the Canadian government for 10.5 years. During those years, I was still working with the landfill workers regularly [and there were always] tires. In the landfill, you quickly realize how so much of what we use reaches its end-of-life long before it reaches its end-of-use. This 'aha' moment sent me on a journey. I began to build my own supply chain through local relationships and created a business model on my apartment wall with sticky notes. I distilled my idea down to 10 styles and a $250 investment. It was all I had and so I knew I had to make it work.
How has your business impacted your life?
My business has given me a reason to rise above, over and over again. It has gifted me with the opportunity to model resilience and vision for my daughter and it has opened up a world of incredible relationships with fellow entrepreneurs. I am grateful for all of it. It has been painful and beautiful all along the way, but as I change and grow, I know that it's worth it. I tell everyone that the best personal growth program is launching your own business.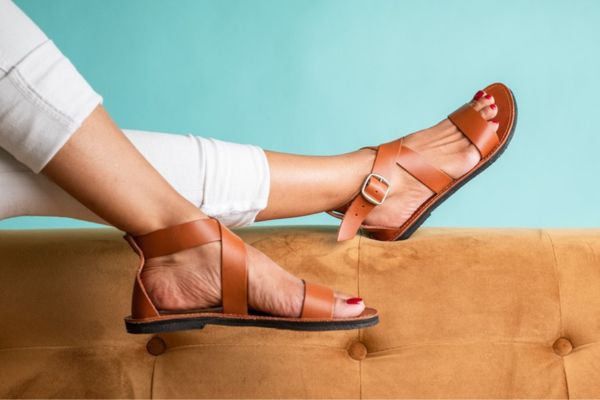 The Jasmine Leather Sandal from Brave Soles (available at BraveSoles.ca )
What are the three ways the eCommerce North accelerator helped you and your business thrive?
1. The diversity of voices and experiences has been so valuable for us. I am grateful to be able to continue to journey with them.
2. It allowed us to expand our network of mentors and advisors, giving us insights into how to think about scaling and possibilities.
3. The focused intention on helping us curate our experience was really valuable, as it allowed us to focus on the areas that we recognized as important.
Want to receive more festival updates, the latest tech trends, exclusive offers, and more right in your inbox? Sign up to become an Elevate Insider today.
What are two tools or resources you can't do without to grow your business?
Calendly and Quickbooks Online (QBO).
How would you describe the impact your business is having on the market, your clients, and your vertical?
To date, we have upcycled 3,500 tires into soles of shoes. We are not very big yet, but I know that I can have peace about our model, about the circularity of our products, and about how we are contributing to helping people make better fashion choices. We focus on giving value to our customers and followers through our content and helping them understand the power they have to create a better future.
What is the one thing you love the most about running an ecommerce business?
I absolutely love this space. Ecommerce entrepreneurs in the spaces that we share are very generous with their ideas and insights. They are often brought to it because they are mission driven and focused on solving a problem, which is our kind of people.
"Reaching out to mentors has been my secret sauce all of my life and I am a product of great coaching/advising. We are better and stronger together."
-Earle's advice for those starting out on their entrepreneurial journey
What was the one moment you felt the most proud of your business?
We were chosen as a Coralus venture this year and that made me proud that we have had the sheer tenacity to stick with this and continue to stay focused on why we believe in what we are building.
What are your dream-big goals for your business?
I believe in the power of supply chains that are human-centric and mission-driven. We dream of building out our small-scale supply chains to create a more positive impact in communities around the world.
FUN FACTS ABOUT THE CO-FOUNDER
What is your favourite hobby or weekend activity?
Anything with good food, wine and convos.
What is your morning routine or self-care ritual?
Early AM meditation, then writing and yoga or a run.
What was your first job and what did you learn from it?
Helping on the farm and I learned I was destined for the city.
What's the best advice you've been given about your business?
Everything is figure-out-able. Always.
Learn more about the mission and impact of Brave Soles in this intro video by Founder Christa Earle.