Most dropped Interac debit transactions are automatically reprocessed by Moneris. A record of the reprocessed item is usually available within 48 hours. You'll be able to view this record in Merchant Direct, Moneris' online reporting tool.

Here's a sample view of what the record would look like:

Merchant Chargebacks and Financial Adjustments Report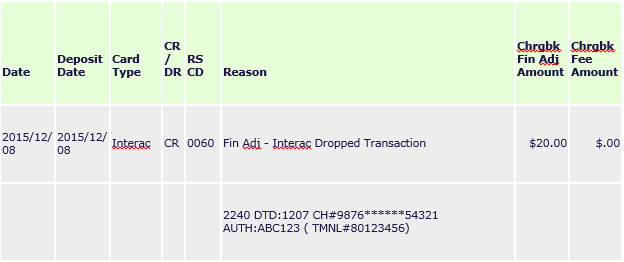 Don't have access to Moneris' Merchant Direct online portal? Click here to access it 24 hours a day, 7 days a week.

If there's still no sign of the transaction having been reprocessed after 48 hours, contact us so we can help – you can phone us at 1-844-204-8626 or submit a message through our Secure Message Centre in Merchant Direct.