As a business owner, you understand the importance of providing your customers with a seamless payment experience. In today's digital world, accepting credit card payments is a no-brainer for every business. Not only does it increase sales and cash flow, but it also enhances the customer experience and reduces the risk of fraud. Choosing a reliable credit card processor that can help you achieve your goals will be vital in the success of your business.
Benefits of Accepting Credit Card Payments
When you accept credit card payments, you're giving your customers the flexibility to pay using a method that's convenient for them. Improving convenience can lead to increased sales and cash flow, as customers are more likely to make a purchase if they can pay using a method they feel comfortable with. Accepting credit card payments can also enhance the customer experience by making the checkout process quick and easy. Last, but not least, credit card payments are more secure than cash transactions, reducing the risk of fraud for your business.
Features of a Reliable Credit Card Processor
When choosing a credit card processor for your Canadian business, it's important to consider features that will lead to reliable and secure payment processing. This includes robust security measures, seamless integration with your existing systems, and support for multiple payment options. At Moneris, we specialize in Canadian credit card processing and offer all of these features and more to help Canadian businesses of all sizes succeed.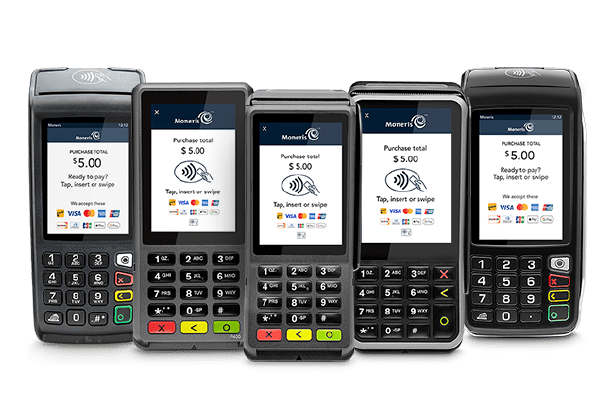 Why Moneris is a Reliable Credit Card Processor
Moneris is a Canadian financial technology company that specializes in payment processing. With 20+ years of experience serving Canadian businesses, Moneris offers an extensive array of payment solutions for in-store and online businesses. Moneris provides 24/7 support and on-site field services, ensuring that your payment system is always up and running smoothly.
Moneris Payment Solutions for Businesses of All Sizes
Moneris tailors our solutions to the needs of your business. We serve businesses of all sizes, from small businesses to enterprise-level companies. Our small business payment solutions are designed to help entrepreneurs and startups accept credit card payments easily and securely. Our medium and large business payment solutions offer advanced features like inventory management, analytics, and customer relationship management. And finally, our enterprise payment solutions offer customized payment solutions for businesses with complex payment needs.
Moneris Solutions for Specific Industries
Moneris provides industry-leading payment solutions for specific industries such as retail, hospitality, and e-commerce. Our retail POS terminals are trusted by large national chains and independent retailers alike because we offer reliability and security for businesses of all sizes. For the hospitality industry, Moneris offers restaurant POS terminals and online ordering solutions. For professional services, Moneris has all-in-one POS solutions that can grow with your business.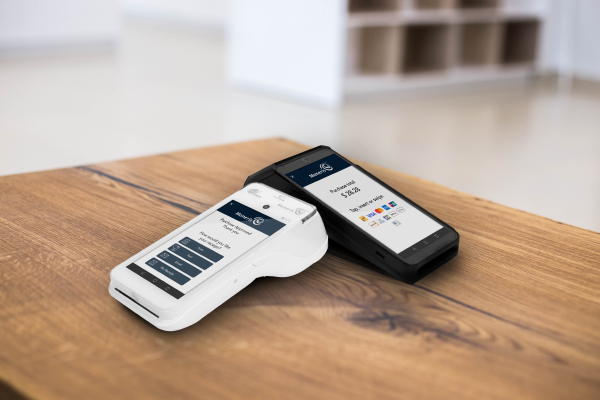 Moneris Go and Moneris Go Plus
Moneris Go and Moneris Go Plus are our fastest, sleekest POS solutions. Designed to be set up quickly, the Go Plus features a 6-inch LED touchscreen, all-day battery life, and dual cameras. It includes enhanced security features to reduce card fraud and connects to wireless 4G, and Wi-Fi. The Moneris Go device includes access to the exclusive Moneris Go Marketplace, featuring downloadable apps to help boost your business.
Moneris Go Marketplace
The Moneris Go Marketplace offers all-in-one gift and loyalty card solutions, giving your business the opportunity to track and reward customer behavior. Marketplace can turn the POS terminal into an engagement platform for acquiring new customers. It provides additional tools to help boost sales, increase visits, and stay connected.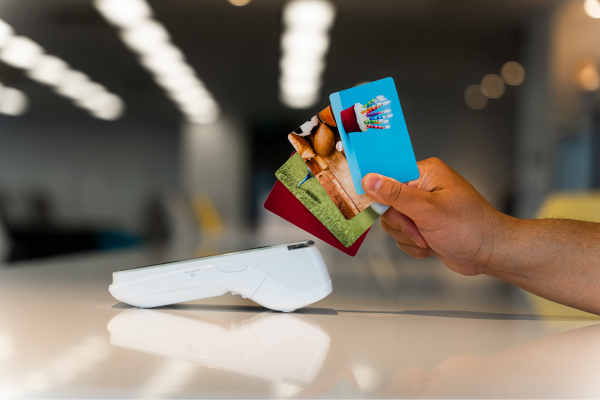 Conclusion
In today's competitive business landscape, providing a seamless payment experience for your customers is essential. By partnering with Moneris, you're not only enhancing the customer experience, but you're also increasing sales and cash flow while reducing the risk of fraud.
By choosing Moneris, you're not only getting a reliable payment processor, but you're also joining a community of businesses committed to building better businesses for their owners and their communities. Moneris has partnered with a diverse range of businesses, from cake shops to truck stops and bike repair shops, catering to various types of retailers such as fashion boutiques, grocery stores, and garden centers. Their payment solutions are designed to be reliable and secure for Canadian retailers, with scalable credit card processors that can grow with businesses as their needs change.
Moneris: Discover credit card processors that grow with your business
At Moneris we understand that as a business owner, it is important for you to be able to focus on running your operations as smoothly as possible.
Our integrated tools are designed to help you increase your income and achieve success. We believe that you deserve products that are always connected and consistently perform at a high level, just like your business.
Get started with Moneris today