How can you help your business feel the love from your customers this Valentine's Day? You don't need to be a florist, a chocolatier, or another traditional gift retailer to join in on the fun. We pulled some numbers to show how Valentine's Day can pay off in a big way for your business.
Whether your customers are shopping for a significant other, family member, friend or pet, these numbers can help you figure out what they want and how to capture their attention (and their heart).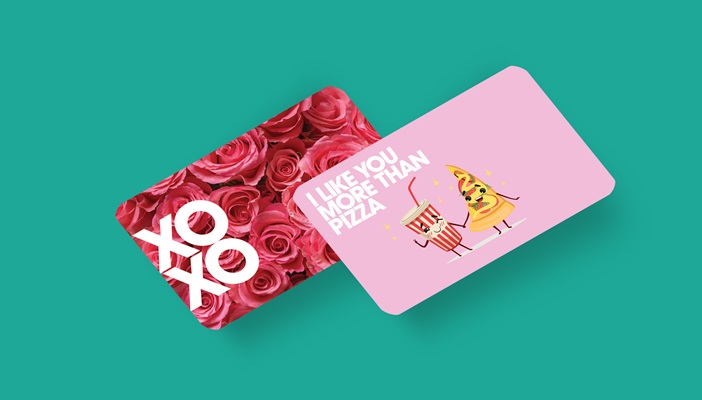 Know your customers
When it comes to the question of who spends the most for Valentine's Day, the average Canadian male consumer spends $219. That's almost 50% more than their female counterparts who spend an average of $109 in comparison.1 That's not to say that they're only planning on showering their romantic partners with love. 52% percent of Canadians who plan to celebrate the holiday will include children or other family in some way for Valentine's Day.2
Don't discount the love between your customers and their furry friends either. An Ontario survey found that around 77% of pet owners purchased a gift for their pet for holidays in the past.3 Keep all these numbers in mind when you start to make your plans for Valentine's Day, as children, pets, friends and more could be possible gift recipients.
Offer what they need
Revenue generated in Canada within the retail ecommerce market is expected to surpass 55 billion dollars by 20234. It is safe to assume that with all of that online traffic, your customers are becoming more and more inclined to buy their gifts online for Valentine's Day. By offering your products, services, or reservation capabilities online, you're bringing your business to where your customers are already shopping.
Last-minute shoppers are abundant around Valentine's Day as well, with shopping interest peaking during the 4-5 days before February 14th.5 Capture these customers in-store with displays that show a variety of gift options at the front of your store for easy access.
For the very last-minute shoppers, invest in some Moneris gift cards that can be customized for Valentine's Day or with your business branding. By making it quick and easy to find a gift for a variety of recipients (think partner, pets, kids, parents), you're saving the day and making a sale at the same time.

Let them know you're there
Did you know that while Canadians are spending time on social media, they're also shopping? They spend an average of $77 per month shopping directly through their social media platforms.6 You can get in on this trend and make your presence known by highlighting your own products and services through Facebook, Twitter, Instagram, Pinterest and more. It's also a great place to spread the word about any Valentine's Day promotions or special offerings you have.
Don't forget to remind customers in-store that the holiday is fast approaching as well. Use traditional in-store displays and signage to keep the holiday top of mind for your customers or to capitalize on any organic foot traffic you get in the days leading up to Valentine's Day. You can also encourage past customers to come back by sending an email that communicates your offering. Once they've made their Valentine's purchase, you can present your customers with a unique promotion with custom Moneris Promo Cards to get them to come visit you again soon.
Valentine's Day is fast approaching, but there is still time to show your customers some love in time for the holiday. You know your customers best, so make sure you let them know all of the unique ways your business can be there for them as they celebrate their loved ones. It could pay off in a big way, as Canadians spend roughly 37 million dollars a year on Valentine's Day7, which could give you a great return for your efforts.
---
The information in this article is provided solely for informational purposes and is not intended to be legal, business or other professional advice or an endorsement of any of the websites or services listed.