Running a small business is a pretty big deal. But it's also a lot of hard work, and we recognize the hustle. That's why we've made it our business to provide the resources and tools you need (with 24/7 support) to succeed. Check out our latest and greatest articles, where we've rounded up helpful tips, insights, and how-to's, on everything you need to make the best decisions for your small business.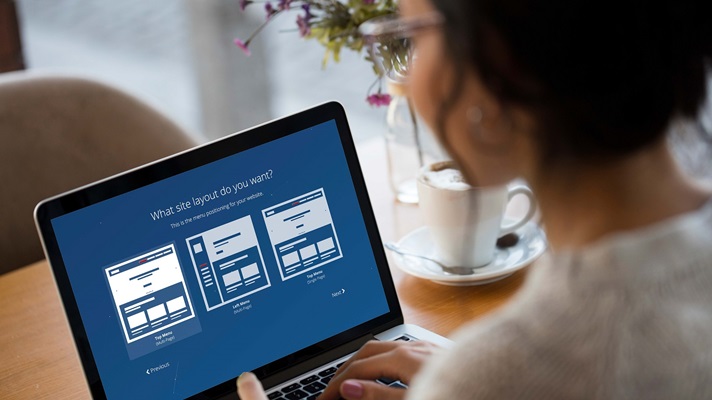 As published on The Globe and Mail

Like the thousands of Canadians who moved their small businesses online over the past year, Tia Small was new to the world of e-commerce when she launched her online group-buying website, Valley Online.

"I was incredibly intimidated by the entire process of setting up an e-commerce platform, especially when it comes to the handling of customers' funds," Ms. Small says of her company based in Grand Valley, Ont., about 110 km northwest of Toronto.

The first and arguably best decision she made was to find a simple, one-stop solution for building, launching and maintaining her online business. She chose Moneris, the largest processor of debit and credit card payments in Canada, which announced several partnerships over the past year to support small businesses expanding into e-commerce.

Ms. Small signed up with Moneris Online, an artificial intelligence-driven platform that includes a partnership with Toronto-based website builder Bookmark and shipping giant UPS. The service works one-on-one with businesses to get their websites up and running, process payments, track deliveries and automate customer notifications.

Moneris Online helped her company manage its e-commerce needs, including aligning with other small businesses and continue to build relationships with customers to promote its online group shopping site and offer great deals and unique sourcing on home décor and clothing.

"Moneris walked me through each step, multiple times as needed, to ensure that my customers' funds and their website experience were handled with the utmost care," Ms. Small says. "[The company was] incredible with answering my seemingly endless questions and getting my business on track. I expected that the process would be long and quite involved on my end and it was quite the opposite."

While many large businesses have in-house resources and expertise to easily make the shift to e-commerce, Moneris saw small businesses were struggling in the rapidly changing environment brought on by the pandemic. It decided to focus its efforts on helping these entrepreneurs get online as quickly and easily as possible.

"Many small businesses were overwhelmed," says Marta Rzeszowska, director of product, payments and retail solutions at Moneris. "We tried to take the complexity out of it for them."

Moneris set up a "digital guru team," to work with business owners at no extra cost. Alongside Moneris Online, the company also offers Moneris Go, a flexible, mobile payment solution for brick-and-mortar businesses juggling storefront, curbside, online and home delivery payments.

For restaurants, which have been particularly hard hit by the pandemic, Moneris partnered with Bookmark and UEAT, a white-label online ordering platform, to get them online and ready for take-out and home delivery.

"If you're a small restaurant owner who is having to do the cooking and the order-taking and the delivery and everything else that goes into it, that's not sustainable. We're trying to make taking orders as easy as possible and, at the same time, connect them with delivery services if they're not able to do deliveries themselves," Ms. Rzeszowska says.

She says Moneris has also been taking a consultative approach with small business owners, helping them answer questions such as: What does it take to start an e-commerce business? How does online advertising work? And how do I get the goods to the consumer?

"We want to provide as much education and materials to small businesses [as possible], so they can make the right decisions," she says.

Moneris also helped businesses make the shift to e-commerce at a pace that worked best for them.

"You don't have to overwhelm small businesses and say 'you have to go 100 percent into digital.' You can take baby steps … but you do have to at least get started," she says.

Merchants expanding online receive three months of Moneris Online services for free (or six months for Royal Bank customers) to test-drive their new e-commerce solutions.

"We're really trying to educate small businesses that there are very easy tools to get started so never panic," she says. "Don't think that you can't compete. Don't think that it's too late. You really do want to find a strong partner like Moneris so we can help guide you through all of this."

---
The information in this article is provided solely for informational purposes and is not intended to be legal, business or other professional advice or an endorsement of any of the websites or services listed.