In our world today, the need of having the right credit card machine is important for all individuals ranging from entrepreneurs to experienced business owners. A credit card machine can offer so much more than just accepting payments. It can help you reorganize business operations, improve customer experiences, and grow the business.
Let's explore the different types of credit card machines and their benefits.
Various types of credit card machines
Pro tip:
To find the most effective terminal, choose one which aligns with business and customer needs.
1. Traditional countertop credit card machine
The traditional countertop terminal is one of the most used credit card machines today and is most often found in retail stores. To process payments, this machine requires a physical connection to a phone or internet. As the name suggests, you can tell that this countertop terminal usually sits on a desk or countertop and does not need to be moved very often.
Key Benefit: They can process multiple types of payment methods which include credit cards, debit cards, and gift cards, and also provide high levels of security.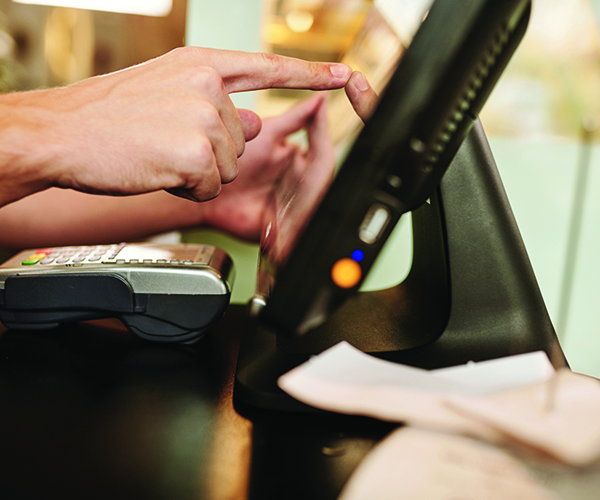 2. Mobile and wireless credit card machine
The mobile and wireless credit card machine does not require a physical connection to the internet or landline. This machine can connect wirelessly via Wi-Fi or 4G. These machines are most reliable for merchants who take payments on the move like food trucks, plumbers, and on-site service providers.
Key Benefit:
These wireless machines provide users with flexibility as they can process payments on the go. Having a wireless terminal allows store owners and businesses to take payments anywhere and anytime.
3. Virtual terminals
Virtual terminals can be thought of as secure web pages which allow the user to enter payment information for online transactions. This terminal will then process the payment electronically. These machines are used by merchants who ring up sales remotely.
Key Benefit: These virtual terminals can process card transactions easily without the merchant requiring the physical card. Customers can enter their credit card details manually and as a result, payment can be done online or over the phone.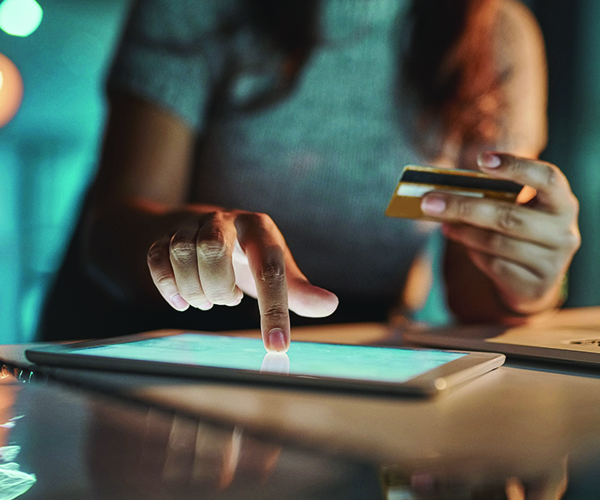 4. Integrated point-of-sale (POS) systems
The integrated point-of-sale system means that the POS system is integrated with a payment processor allowing businesses to accept payments directly through it. This system eliminates the need to enter amounts manually thus reducing human errors.
Key Benefit:
Having this system allows businesses to implement a faster checkout for customers as the POS is integrated with a payment processor and the need to manually key in amounts is removed. Using this integrated service, businesses can become more efficient.
Benefits of credit card readers for businesses
Businesses need credit card readers to keep up with customers' changing preferences as technology has made buyers switch to cashless transactions. By having a credit card reader, businesses will see an increase in sales and long-term growth in value to customers. Here are some benefits of credit card readers:

1. Enhanced security – Credit card readers have the latest built-in security technologies to protect customer and payment info. Transactions become encrypted which makes it easier to stop fraud.

2. Faster payments – Credit card machines can make transactions smooth, and fast, and payments can occur quickly while serving customers during peak times reducing the queue wait times.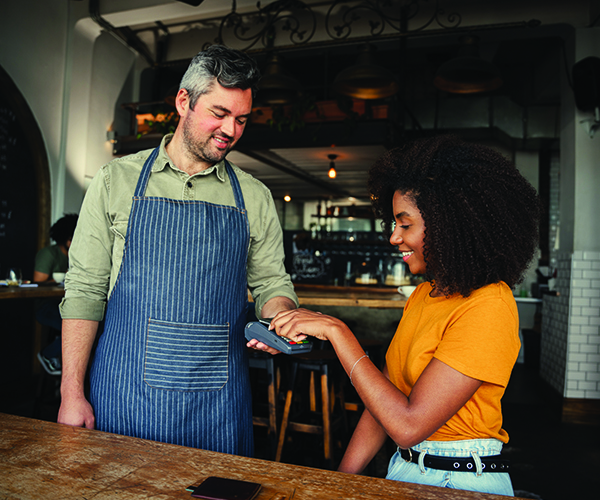 3. Better customer experience – By having credit card readers, merchants can better their customers' experience and satisfaction. It will reduce the trouble of paying for shopping when customers do not have adequate liquid cash on them.

4. Competitive edge – Businesses that invest in having a credit card reader provide a more frictionless transaction that translates into a better overall experience over those that do not.
5. Reduce the risk of fraud – Credit card readers will help businesses reduce the risk of fraud as there will be more cash-less transactions. Also, card payments will result in less time devoted to counting change, checking for counterfeit money, and reducing human error.
The process to select the right credit card machine
To determine the best credit card machine for your business, you should look at the following:
Business activities and procedures
Existing technology
Location
Payment types you want to accept
Budget
Payment gateway vs. Payment processor
Many people tend to get confused between a payment gateway and payment processors. A payment gateway is a network through which customers transfer funds to businesses when completing transactions. When payment gateways are used, customers and businesses work together to make a successful deal. This gateway is similar to a point-of-sale terminal which is used by many brick-and-mortar stores. These consumer-facing interfaces collect payment information like credit and debit card information.

A payment processor, on the other hand, is a company that facilitates communication between the bank which issued the customer's debit or credit card and the seller's bank. The role of the payment processor is to verify and authorize the credit card transactions and to ensure merchants get paid on time. If some customers use third-party payment gateways, the payment processor carries out the tasks by communicating with the payment gateway and the seller's bank.
At Moneris, we offer 20 devices for users when looking for the right credit card machine to process any transactions. These devices range from countertop to wireless, mobile, virtual, integrated, and self-serve. Let's look at these devices and what their functionality is.
Countertop: These devices are all-in-one terminal that helps to process transactions at the point of sale.
Desk/5000, V400C, iCT250, VX 520, VX 820 Duet, P400, iPP320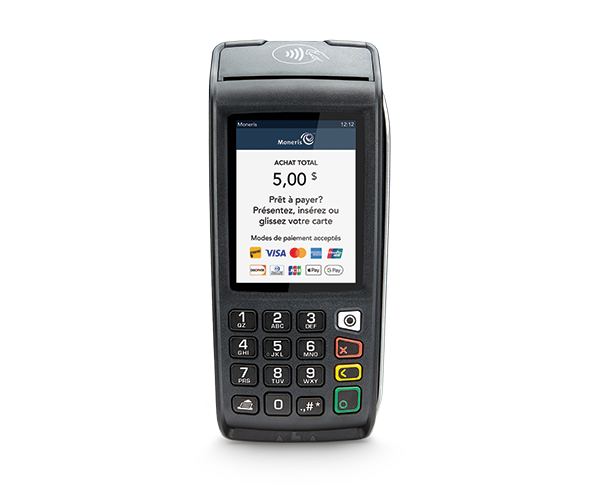 Wireless/Mobile: These devices are an all-in-one terminal with a Pin pad that helps process transactions virtually anywhere with cellular coverage or Wi-Fi coverage.
Moneris Go, Move/5000, V400m, iWL220, iWL255, e355, iCMP, PAYD Pro, PAYD, PAYD Pro Plus

Virtual: These virtual devices are a web-based point-of-sale solution that helps users to process financial transactions securely in real-time.
Moneris Gateway, Instalink IVR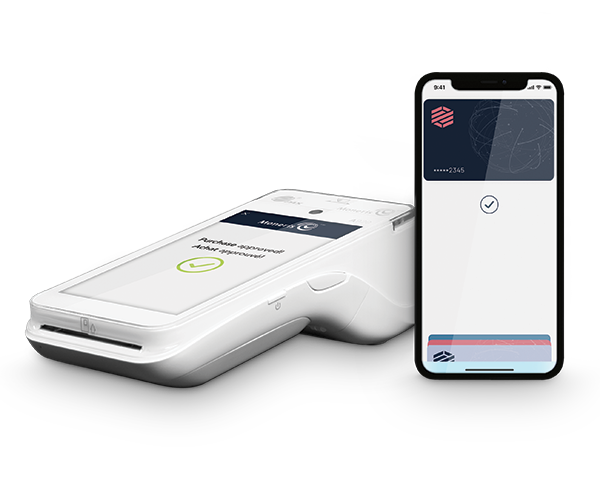 Integrated: This integration function allows users to integrate Moneris terminals with point-of-sale applications to create a secure and convenient payment option for customers.
P400, iPP320, PAYD Pro Plus, UX 301
Conclusion
In all businesses, the ability to accept credit card payments and have the right machine to do so is practically essential. It becomes very crucial for businesses to have a terminal or machine which allows business owners to ring sales correctly, and efficiently while providing a seamless customer experience. By understanding which credit card machine is best suited for your business, you can ensure that customers can simply and quickly checkout without having to worry about fraud. Card payments have become the new norm and for businesses to stay relevant and up to date with the new preferences of consumers, credit card machines are a must-have.