It's no news that small businesses have been hit the hardest over the last two years. With lockdowns, supply chain issues, and public health concerns piling up, the struggle to stay afloat was one experienced by many.
Though another lockdown is now in the rearview mirror, many small business owners are struggling to keep their sights set ahead. For merchants who are reopening after a long stretch of pausing day-to-day operations, the effects of two years of tumult have added up. If you're like one of the many merchants who might need some inspiration to help you get back on your feet, here are some ideas:
Renovating to expand or attract new customers
Many businesses, like restaurants and salons, had to change their seating arrangements to allow for physical distancing and add protective equipment during the pandemic This might be the perfect opportunity to rethink your current store layout and refresh your exterior and interiors to get shoppers back into your store.

Investing in marketing
Maybe you want to get the word out that your business is back and better than ever. Whether it's an Instagram paid post, an email blast, or a direct mailer, this is the time to promote your business so you can increase shoppers and start making up for lost sales.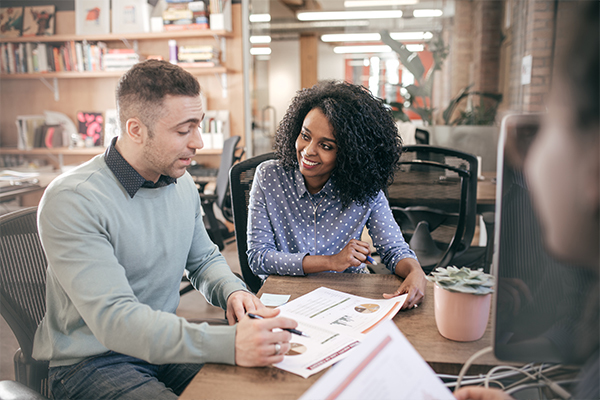 Hiring and training new staff
Many small businesses had to make the hard decision to lay off staff during lockdowns and are now finding themselves without the funds needed to hire new employees and get them up to speed. Without some extra cash to bridge the gap, it can be difficult to get moving again.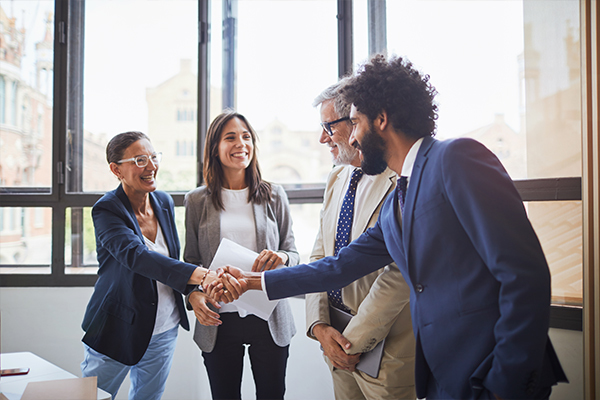 Repaying rent
Even businesses that were stable prior to the pandemic have had trouble keeping up with rent payments due to lost business during lockdowns. If you're worried about how you're going to stay on track with your repayment plan, you're definitely not alone.
A small loan is an option—but a risky one
When it comes to finding the cash necessary to carry out any of these plans, small loans can go a long way. But applying for a loan (and having to sift through the paperwork required to get one in order) is time-consuming, and yet another thing to add to your already-long to-do list. Plus, there's inherent risk built into a bank loan. If you default, the bank may take your assets. It's no wonder many business owners don't want to add another element of risk to their business.
Merchants need an easier option that won't dig them deeper during an already difficult time. That's why we're introducing Moneris Advance: a cash advance that helps independent businesses find their footing again.
How Moneris Advance works
We understand why applying for a loan can be painful for small business owners, so we've streamlined and simplified that process for Moneris merchants.
Here's how it works: Moneris Advance offers a cash advance of up to $50,000 that you'll be able to access in a matter of days. If you're pre-approved, our customer care team can walk you through the application process, which includes choosing a custom advance amount that works for your business. Once you've agreed to the terms, you'll get paid within 48 hours.
That's it!
Your small business deserves a boost
We know that every business owner has their own concerns and priorities, so how you use your cash advance is up to you. Whatever set of circumstances you're facing as a small business owner, you shouldn't have to endure another hardship or roadblock in your effort to rebuild. Get in touch with your sales rep today to see if you're preapproved for Moneris Advance.