Holiday season is around the corner and with the pandemic behind us, this may be the most awaited time of the year. Shoppers are getting ready to buy gifts for friends and family, and most retailers are prepping for the holiday season sales. From in-store discounts to offering gift cards, brands are gearing up to offer customers a great shopping experience this season.
Gift cards have become the top choice amongst both gifters and receivers. In fact, 70% of Canadian gift buyers prefer giving gift cards over cash. They can be redeemed in-store or online, offer the flexibility of buying whatever you need and make for a perfect last minute gift idea, particularly during the holiday season.
Find that hard to believe? Let us throw in some numbers to prove this.
Did you know that 63% of recipients spend more than the value of their gift card? Well, now you do.
If you're a small business owner looking to succeed, grow, and make profits this holiday season, you need to initiate a gift card program or else you could be losing out on additional revenue.
In the spirit of the small business month, here are some key benefits of offering gift cards at your small business:
1. Creating brand awareness- Small businesses are always in need of marketing strategies that increase their recall value among customers without costing a fortune. What better than a gift card to do so? They bear your brand's name and logo which acts as an advertising tool for your company every time someone pulls it out of their wallet. They compel customers to visit your website or store to check out your products and redeem the gift card.
Pro tip: To increase the chances of selling your gift cards in-store, display your personalized gift cards in key areas such as at the checkout line, register counter, or host stand to draw attention. Plus Moneris® merchants get a free gift card stand with their first order as well as sleek envelopes included with each gift card.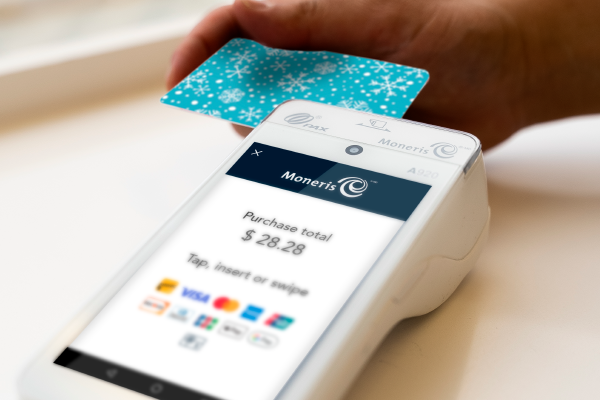 2. Increasing cash flow- Gift cards are a great source of income for businesses. They help increase inward cash flow. Businesses receive the money immediately when a customer purchases a gift card. They do not have to wait until a holiday or special occasion till the gift card is redeemed, to get paid.
3. Flexibility and ease- Easy to set up, and easy to customize, gift cards and eGifts are simple solutions that can be set up in no time and allow customers to choose what's best for them. For small businesses that don't have a physical store and only have a website, eGifts (digital gift cards) are a boon. All you need to do is create a page on your site and we send you the iFrame link to add to your site. Customers can immediately purchase eGifts on your website and send it to their friends via email or text message or keep them for their own use.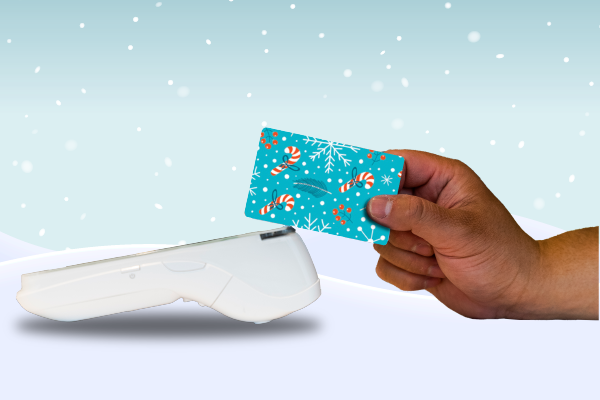 4. Encouraging customer loyalty- Gift cards are a great way to get customers coming back into your store and build relationships. You can even use gift cards in-store to offer your loyal customers special discounts, rebates and perks to continue shopping with you. For example, you can drop a $10 gift card into their shopping bag as a "Thank You" to those who spend over $100 in your store. This will help encourage customers to continue shopping at your store and also get them to come back when they redeem the card in-store.
5. Attracting new customers- Gift cards and eGift work quite like word-of-mouth marketing. One of the biggest returns on customer loyalty is customer advocacy. One happy customer can bring in a couple more. When existing customers buy gift cards from you and share them among friends and family, you get to expand your potential customer base. Another way of attracting new customers is giveaways. Be it setting up stalls/booths at local community events or hosting social media contests, giving away gift cards is an effective way to reach out to people who otherwise wouldn't know about your business. Moneris Promotional Gift Card Program (Promo Cards) enables your business to run promotions using coupon-like gift cards that can be customized for your special promotional offer.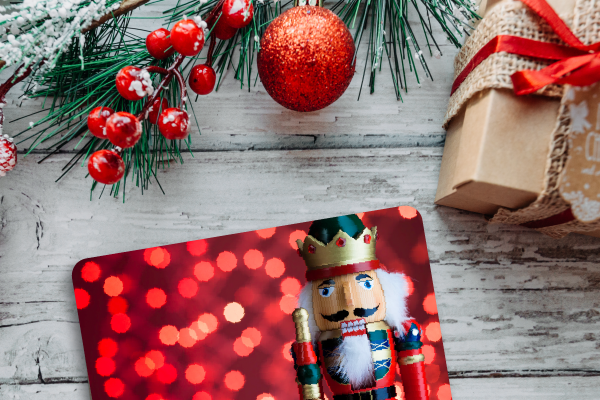 6. Appealing to the millennials- Did you know millennials buy the most gift cards, comprising 37% of gift card buyers? This makes them the perfect target market for eGifts and gift cards. They find ease in buying a gift card and offering flexibility to their loved ones over buying a specific gift for them. They can also save their eGift in their digital wallet so that they always have it on hand. This is why businesses should make sure to offer both physical and digital gift cards.
7. Boosting sales during the holiday season- The holidays come with a lot of pressure of finding that perfect gift for friends and family. This is when gift cards come in handy. They're the ultimate gift for the hard to shop for and perfect for a last-minute gift easily added to a shopping cart. With holiday shoppers starting as early as October it's the perfect time to get your gift card orders in before the holiday season.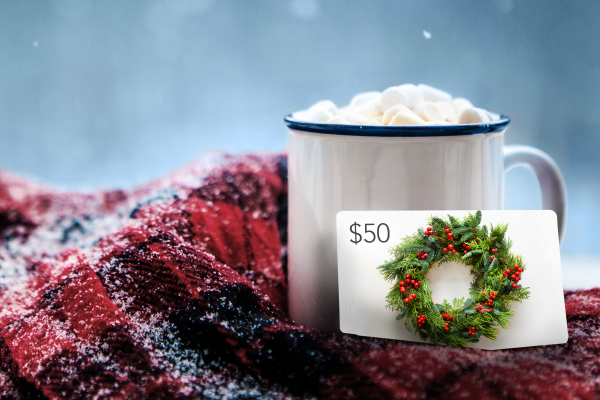 8. Reducing the risk of fraud- With the increase in online fraud, people are becoming more and more averse to shopping from new retailers. Our physical gift cards are not like paper certificates that can be photocopied by scammers and the Moneris digital gift card program comes with the latest online fraud tools enabled to increase security.